Today I'm excited to share with you today's launch of my new product, EmailTest.com, an email campaign testing and rendering service.
EmailTest.com is a free service that assesses the spammyness of your campaign, checks for broken links, makes sure you're not on any blacklists, and shows you what your email looks like in popular email clients like Yahoo! Mail, Gmail, Outlook, and Thunderbird.
All you have to do is send your campaign to test@emailtest.com and you'll get a report sent right back to you.
It doesn't matter whether you're using GMass or any other email marketing service like MailChimp or Constant Contact…it works with all of them since you only need to send your email to test@emailtest.com to use the service.
EmailTest.com is being launched on Product Hunt today, so if you're a fan, please join the conversation there now!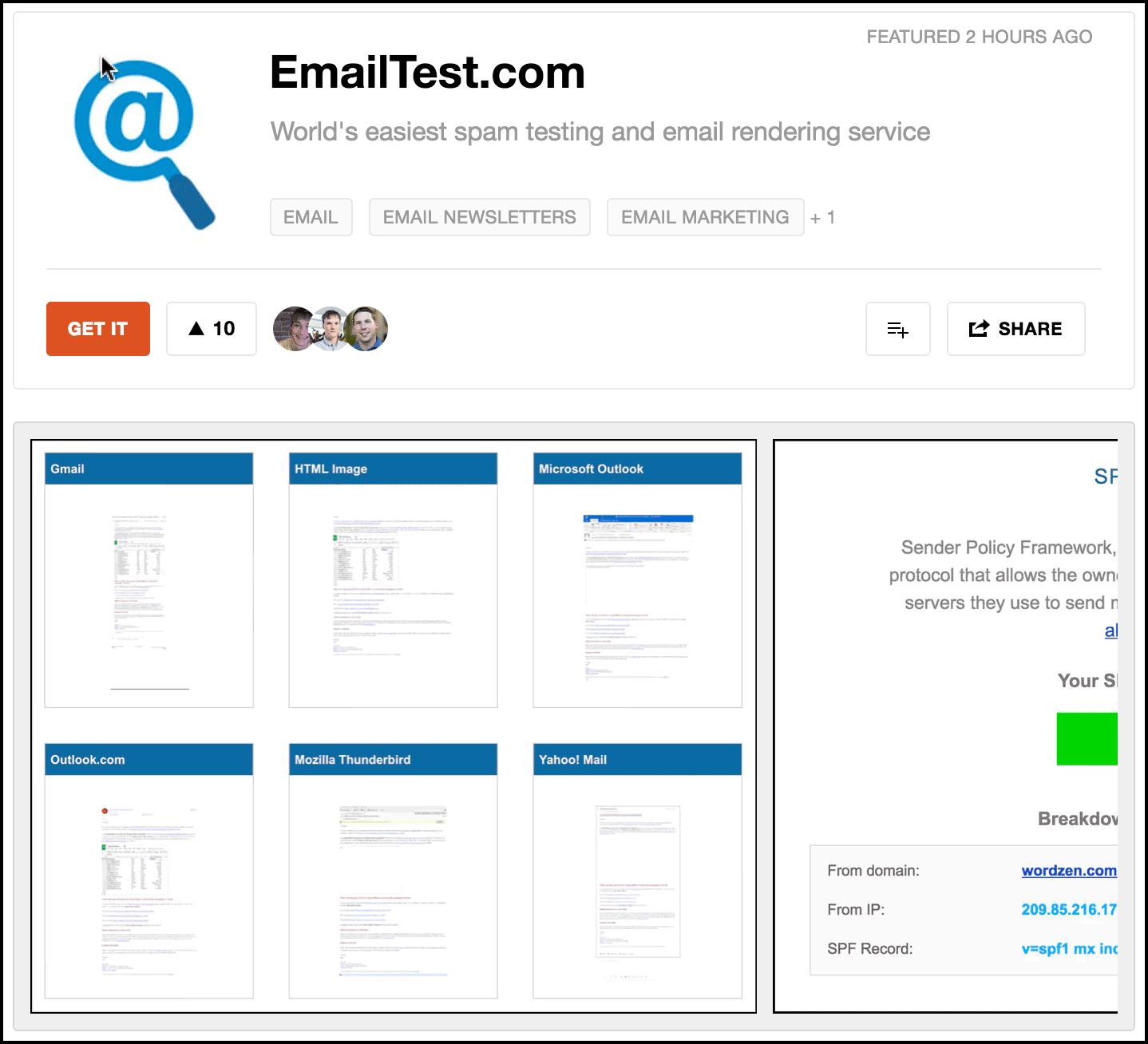 Note: Eventually, I'll add a button to the GMass interface that sends your email to test@emailtest.com, but for now, you can use the "Send Test Email" button in GMass to send to test@emailtest.com.