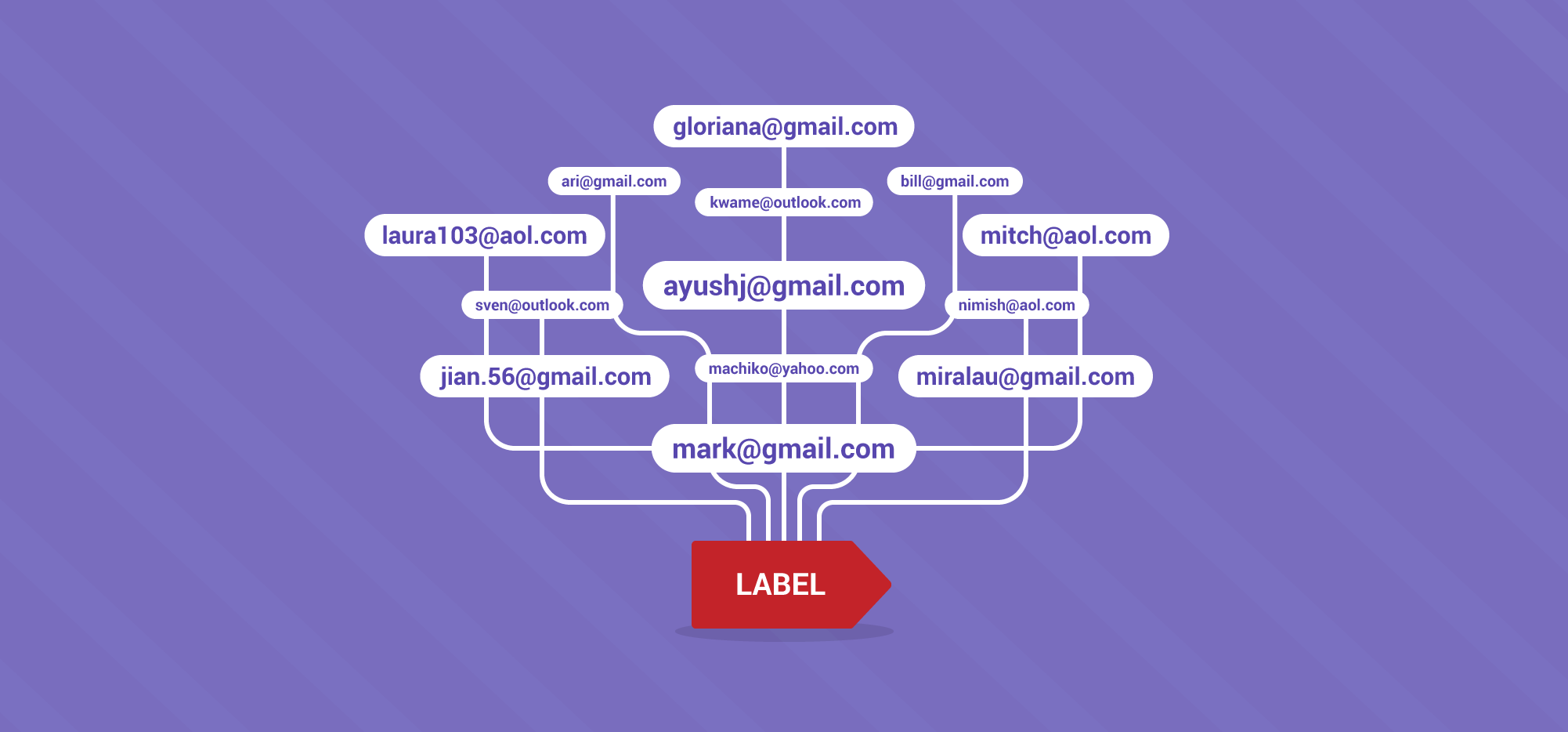 Until now, it's been impossible to export all your Gmail Contacts from just a specific Label. There are several ways to export all of your Gmail Contacts, but as soon as you want to do it just for one Label, a world of complexity typically awaited you.
There is a particular feature of our Chrome extension, which wasn't designed to export contacts from a Label, but so happens to make that possible because of how it works. It's the "Build Email List" feature that scrapes your Gmail account for email addresses based on a search criteria. Don't worry about that for now though.
Let's dig into how darn easy it is to export the contacts in a specific Gmail Label.
This method will find all of the From, To, and Reply-To addresses of all emails in a particular Gmail Label.
Step 1: Click on the Label.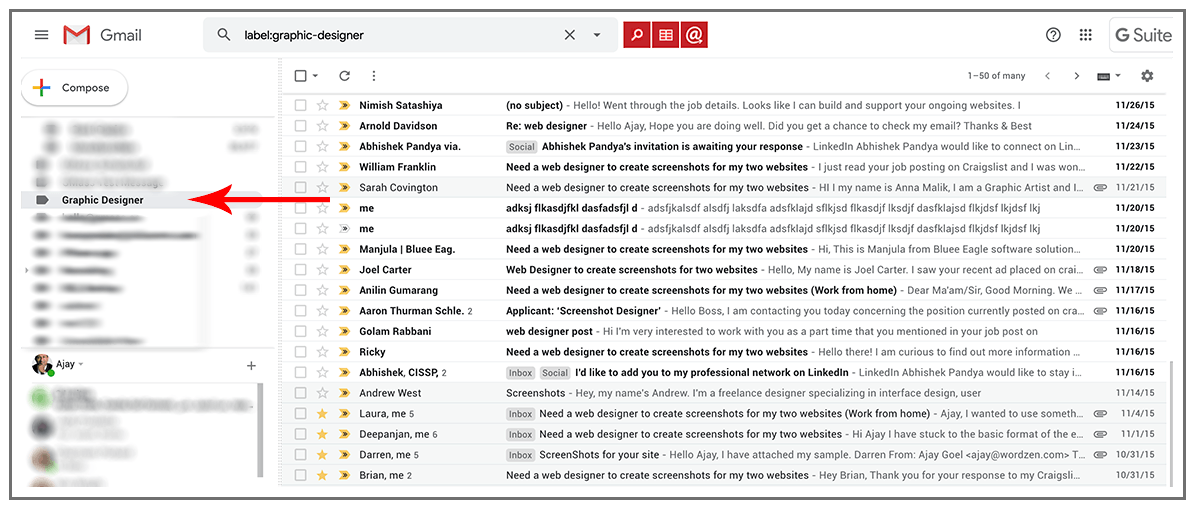 That easy! Just click the Label, so that you're only viewing the messages in the Label, and so the Gmail Search bar says something like in:[Label Name] at the top.
In my case, I have a Gmail Label called "Graphic Designer" which contains emails from a bunch of potential graphic designers I'm considering hiring.
Step 2: Click the red magnifying glass button.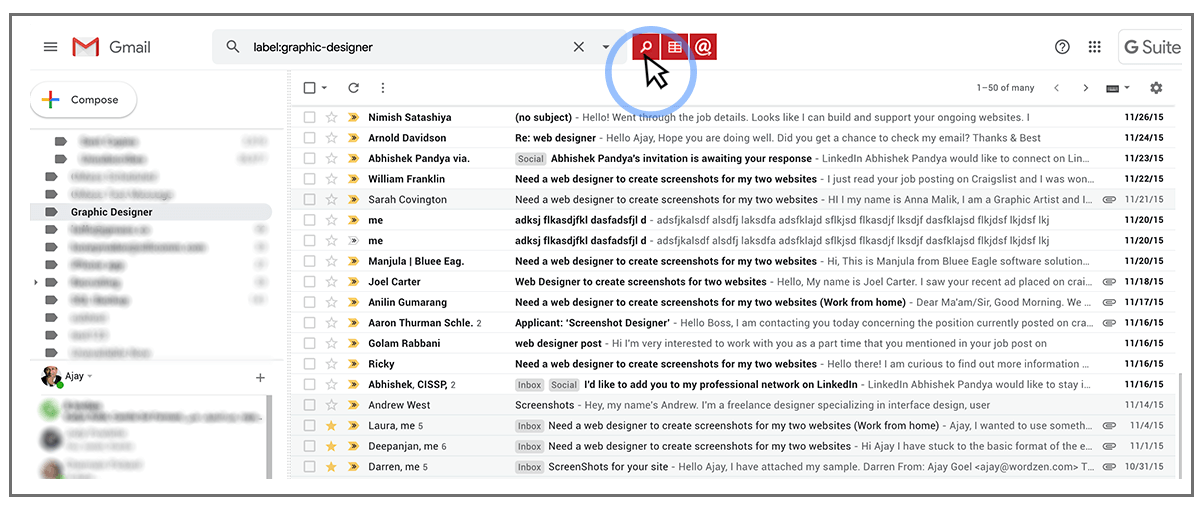 It's next to the Search bar, and wait for GMass to scrape the addresses in the Label. You'll see that GMass is chugging through your Label.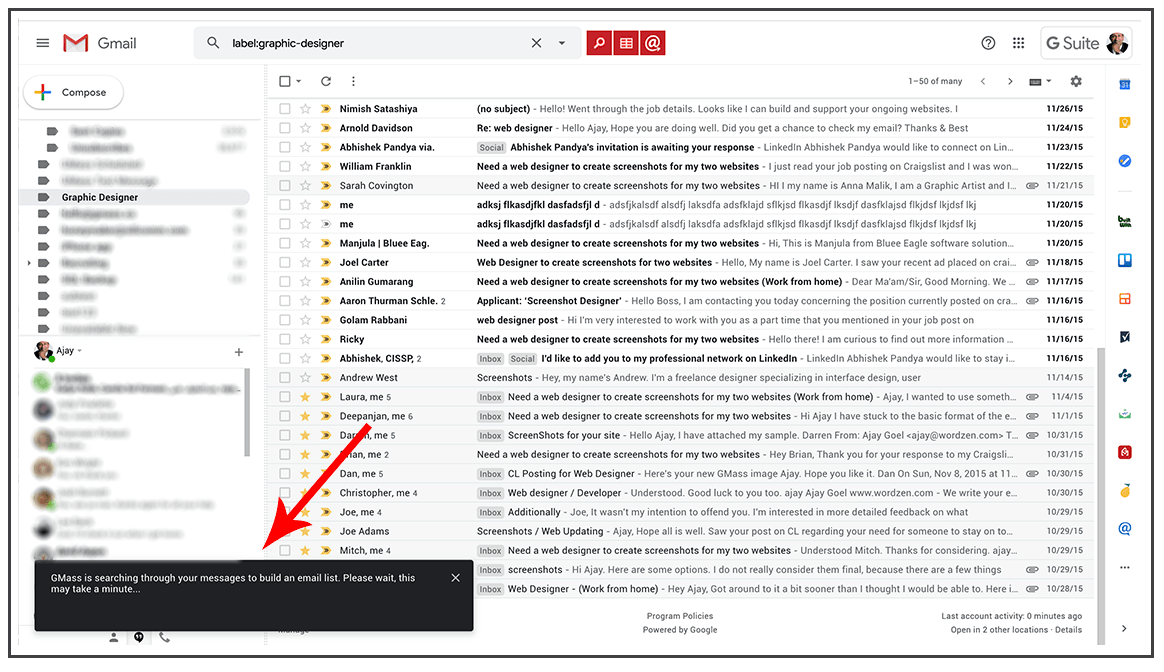 Step 3: Copy and paste from the Compose window.

All of the addresses that were found in the Label will show up in the To field of the Gmail Compose window. Now all you have to do is copy/paste this. You can copy/paste into a CSV file or a Google Sheet or any other place you desire to place your newly exported Gmail Contacts.