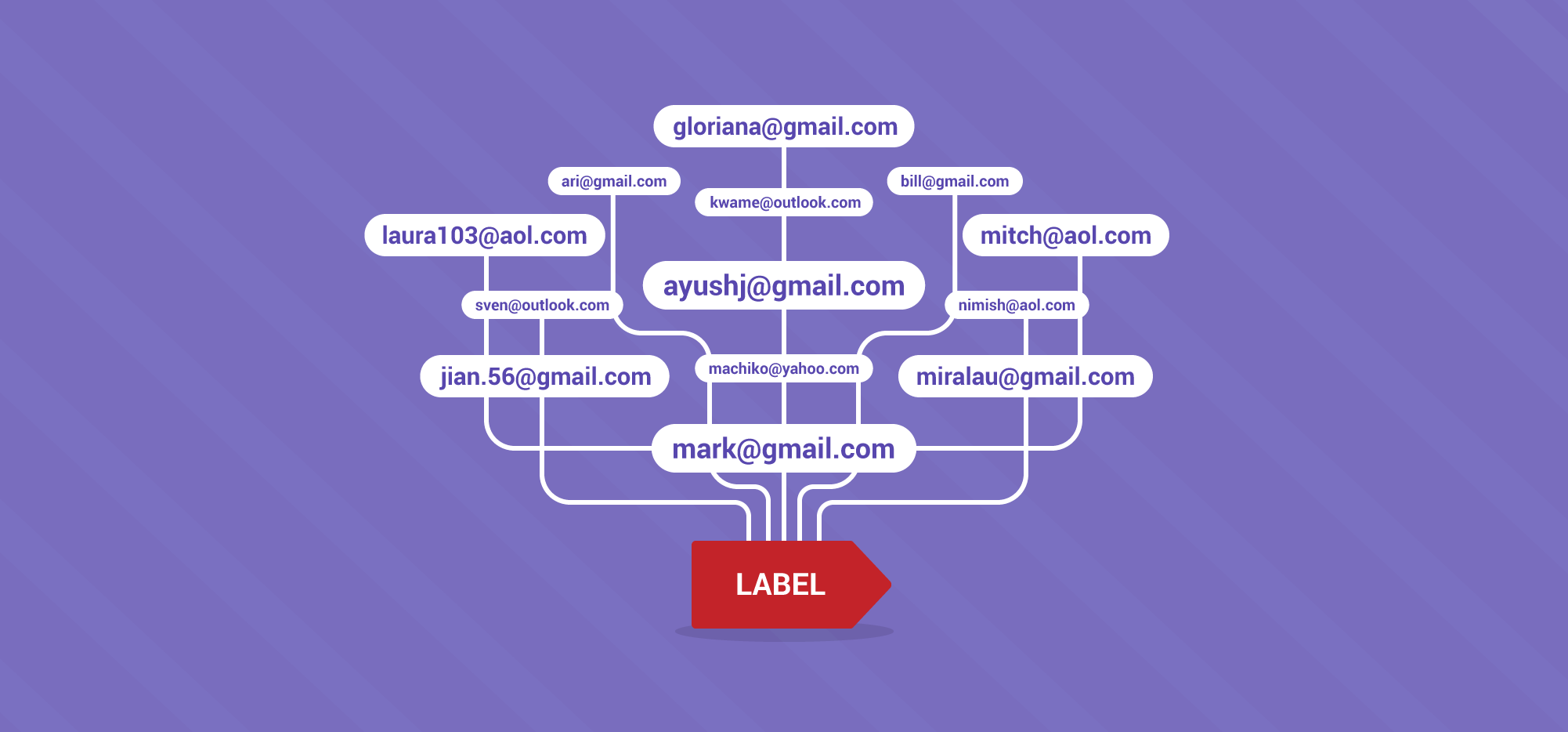 Want to export contacts from Gmail?
Many people export Google contacts and contact groups to create a backup for themselves or import those contacts into another email tool, like Microsoft Outlook.
But how do you export Google contacts in the first place?
Don't worry. 
This article is a step-by-step guide on how to export contacts from Gmail.
I'll show you how to do it on both your desktop and mobile.
This Article Contains:
(Click on the links below to jump to a specific section)
Let's get started.
How to Export Contacts from Gmail
Here's a step-by-step guide on how to export Google contacts.
Let's first cover the process for your desktop:
A. For Desktop
Step 1
Log in to your Google email account. Click on the Google App icon (shown by the arrow in the image below) and select the Contacts app from the Google Apps drop-down menu.
This will take you to the Google Contacts website.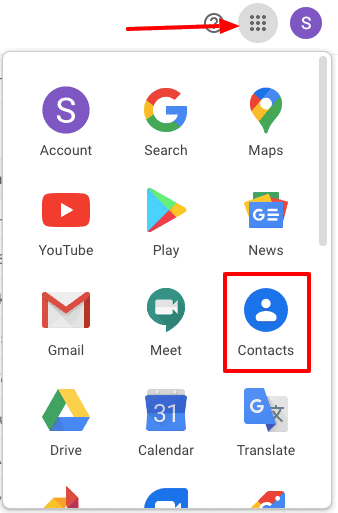 Alternatively, you can open your Google contact page directly.
Step 2
The Google Contact manager interface will open in a new tab.
Here, from the list of contacts presented, you can select contacts to export from Gmail.
You can:
Select contacts individually by hovering your mouse over the email contacts and clicking the checkbox that appears next to each contact.
Select All contacts in your Google Contacts folder using the Selection actions icon (indicated by an arrow in the image below.)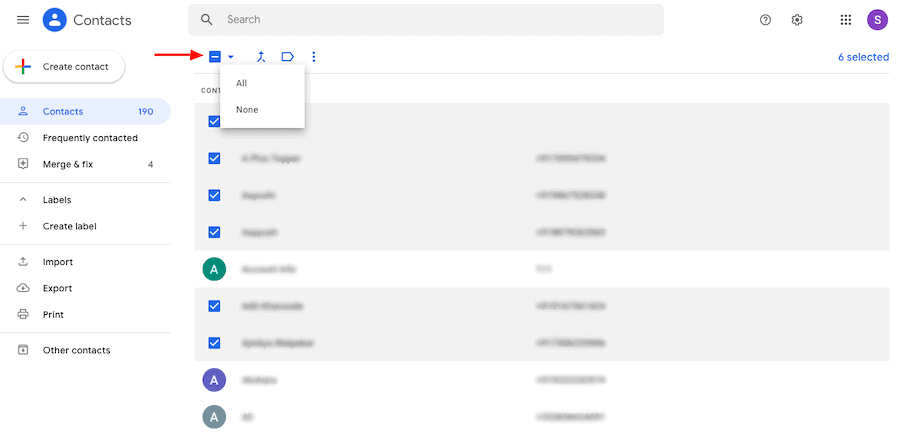 Step 3
After you select contacts to export from your Contacts folder, click on the More actions icon on the top left. Then, click on the Export button.
Alternatively, you can click the Export option in the left sidebar as well.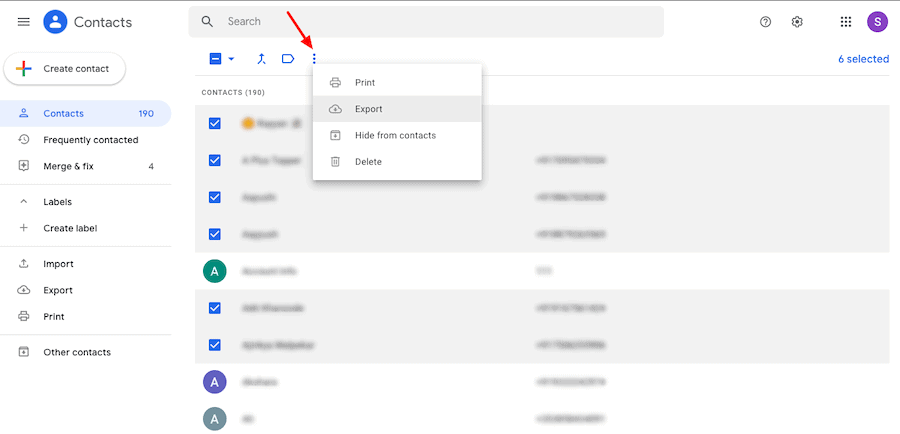 Step 4
The Export contacts pop-up will appear.
In this contact manager pop-up, you can select whether you want to export:
Selected contacts.
All email contacts from your Gmail address book.
All/selected contacts from a particular Label.
You can also select the file format to transfer contacts.
Google contact manager offers three options for the export format:
Google CSV: The Google CSV format is best for backups or to import contacts into another Google account.
Outlook CSV: Choose the Outlook CSV format to import contacts into Microsoft Outlook as Outlook contacts.
vCard file: This is best for importing multiple contacts into an Apple address book, a CRM, or other applications.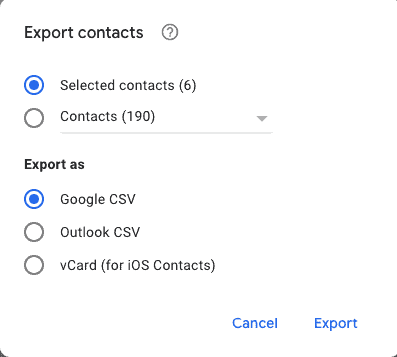 Step 5
Then, click on the Export button to transfer contacts, and the download will automatically begin.
If you selected the CSV file format, you could open it as an Excel spreadsheet, Google Sheet, or a similar program or app to edit or delete duplicate contacts.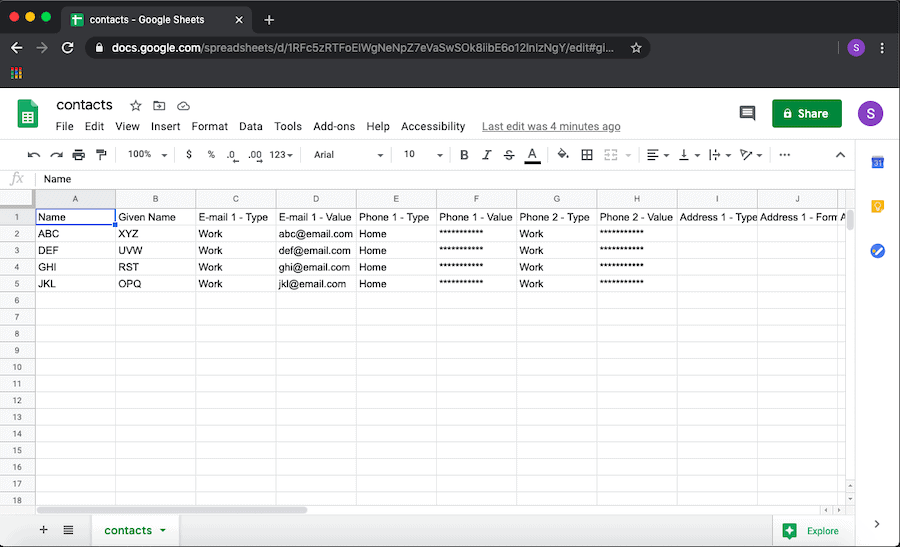 You're now all set to backup your Google contacts or import / export them into another app.
B. For an Android Device
Currently, you can export Google contacts only from an Android mobile device.
If you use an iOS device, you won't be able to export Google contacts from your phone — you'll only be able to sync contacts from Google.
Now, you can export the contacts folder in a VCF format (Virtual Contact File) using the Google Contacts app on an Android device.
Here's how to do it:
Step 1
Open the Google Contacts app on your Android phone or tablet.
Step 2
Navigate to the Menu icon (indicated by three horizontal lines) on the Google app and go to  Settings.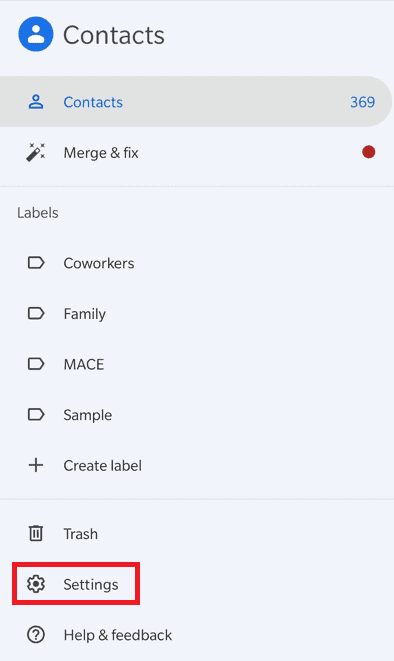 Step 3
Click on the Export button to start exporting contacts from your Android phone.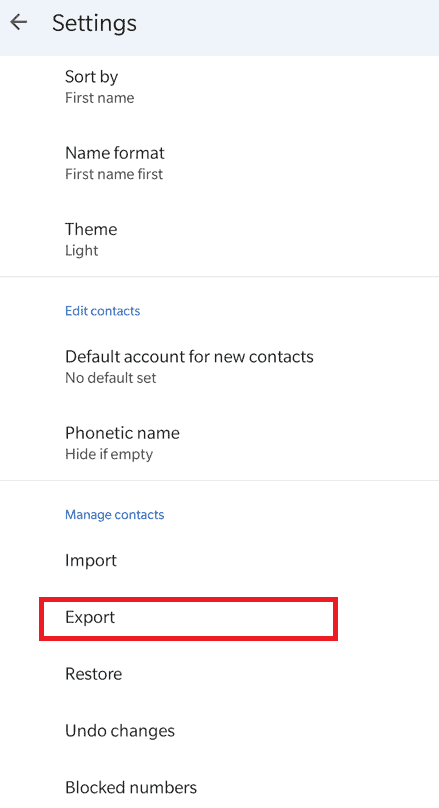 Step 4
Choose the Gmail account you want to transfer contacts from (you can even choose an additional Google account to export from multiple accounts simultaneously).
Step 5
Tap on Export to .vcf file to export your Android mobile device contacts with the file name contacts.vcf. (Don't worry, you can rename the file if needed.)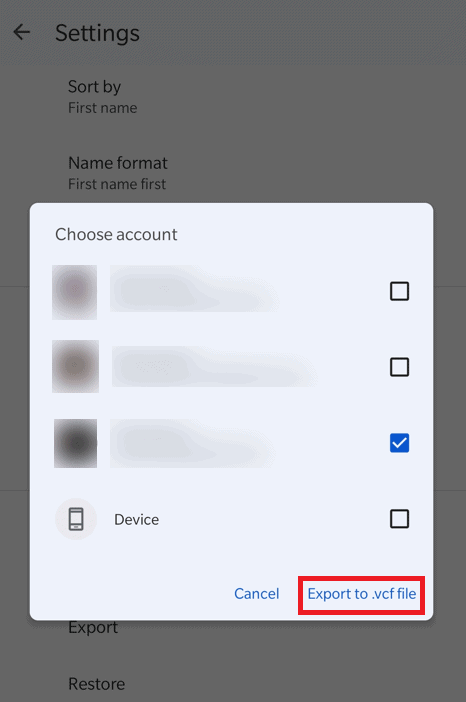 Currently, it's not possible to export your Android/iOS mobile device contacts as a CSV format spreadsheet. 
However, you can sync your Android contacts or iPhone contacts from your Android phone/iPhone and create a spreadsheet from them via the web version of the Google Contacts app.
We've seen how you can export Google contacts from a desktop or Android device — but why would anyone want to do that?
Let's find out.
Why Export Contacts from Gmail?
Gmail allows you to import and export your contact data in various file formats, including CSV format (comma separated value file) and vCard format.
Here are some reasons you could export Gmail contacts:
1. To build an email campaign list
You can create a contact list for email campaigns by exporting contacts from your Gmail contact list as a CSV file (comma separated values).
This saves you the effort of creating a new contact for each campaign recipient.
2. To back up your contact data
You can back up multiple contacts from multiple accounts as an external file in case you lose access to your Google accounts in the future and need your contact information.
3. To add contacts to another email account
You might use the export option on multiple contacts to use them with another Google Gmail account or another email service such as Microsoft Outlook (outlook.com), Yahoo Mail, or Mozilla Thunderbird.
Clearly, exporting Google Contacts is straightforward enough.
But do you feel like using Gmail to export contact data lacks some advanced functionality?
Maybe you want an export option to gather email IDs belonging to a particular label in your inbox?
Imagine you're accepting applications for a writer at your business and need to export applicant emails for future use.
You've already labeled all applicant emails as "Writer Applicants," so you need something to help you export only the addresses from the labeled emails. Google Contacts can't help you here as it maintains different labels from Gmail.
Let's take a look at an email tool that can do that (and more).
How to Export Google Contacts with GMass
The  GMass Chrome extension allows you to export Gmail contacts easily from a Label in your Google account.
But What Is GMass?
GMass is a powerful email tool used by employees from major companies like Uber, Google, Twitter, and Facebook to improve email outreach. Its powerful mail merge capabilities allow you to send email campaigns from within your Gmail account.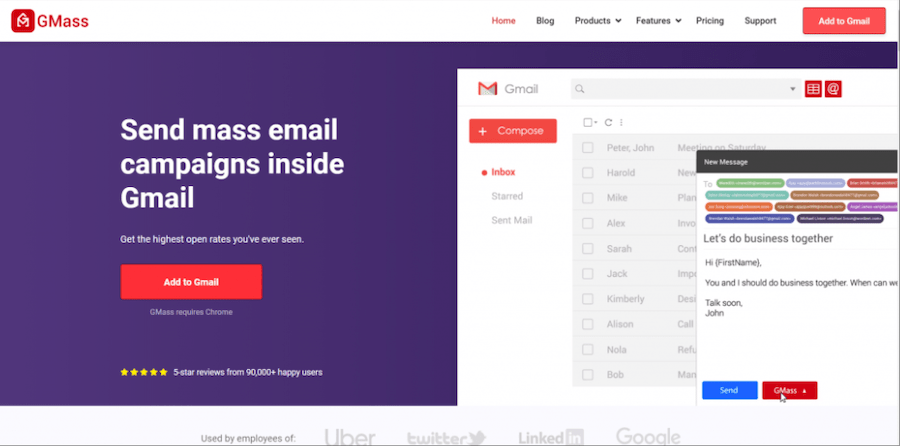 GMass can also be used by organizations, schools, and even churches to send targeted email campaigns to their audiences.
Here's how GMass can help boost your Gmail experience:
But that's not all! It's super simple to get started with GMass.
Just install the Chrome extension, and you're ready to go!
For more reasons why you should use GMass, click here.
Exporting Google Contacts with GMass
GMass' "Build Email List" feature scrapes your Gmail account for email addresses based on any search criteria. This method finds all of the From, To, and Reply-To addresses in a specific Gmail Label.
Here's how easy it's to export the Google contact list in a particular Gmail Label with GMass:
Step 1
Open Gmail and click on the Label you want to export Gmail contacts from so that you can view only the messages in the Label.
The Gmail search bar at the top should say something like in:[Label Name].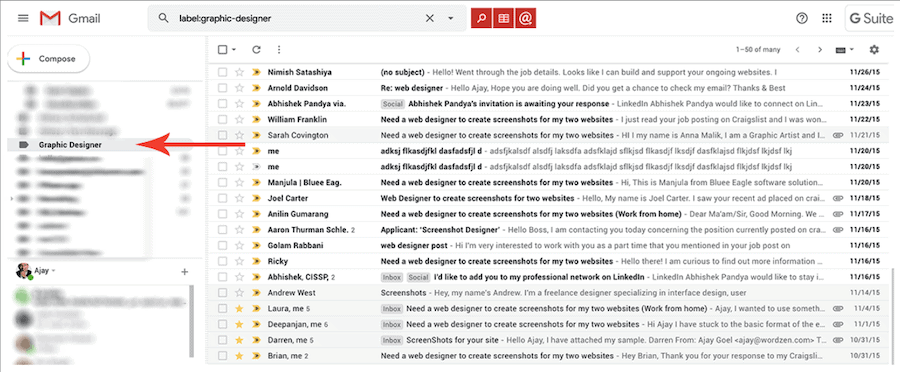 In my case, I have a Gmail Label called "Graphic Designer" in my email account, which contains emails from a bunch of potential graphic designers I'm considering hiring.
Step 2
Click the red magnifying glass button next to the search bar.
Wait for GMass to scrape the new Google contacts in the Label.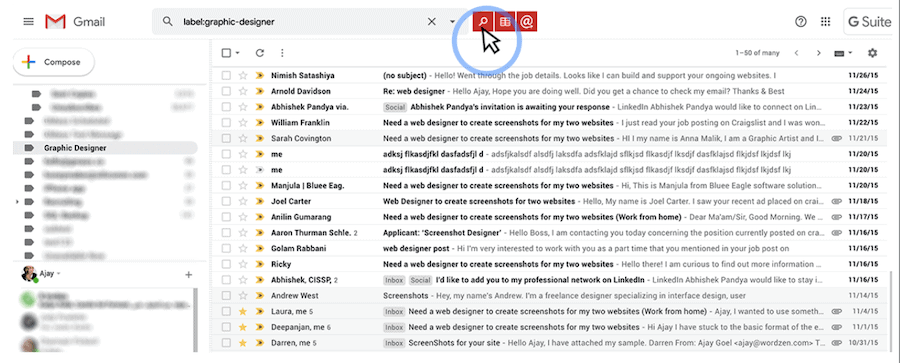 You'll see that GMass is chugging through your Label.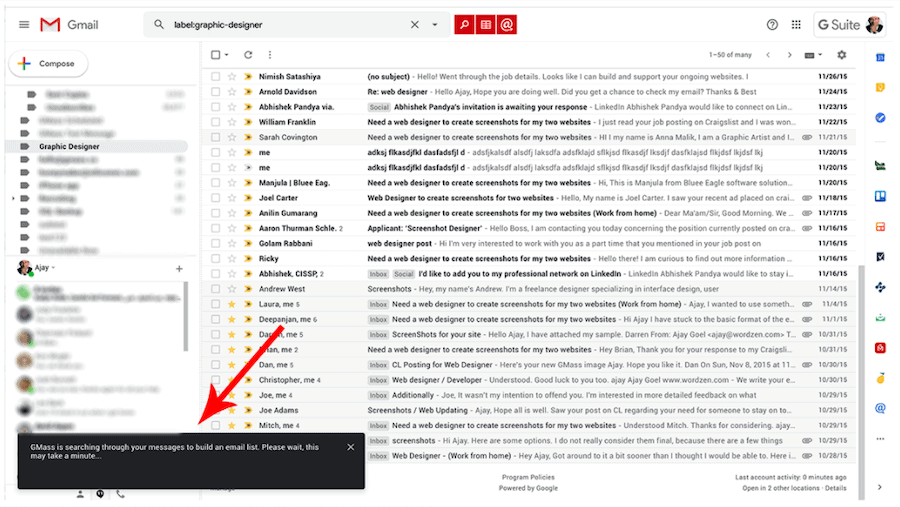 Step 3
All of the addresses that were found in the Label will show up in the To field of the Gmail Compose window.
And that's it!
You can copy/paste these addresses into a CSV file, a Google Sheet, or anywhere else you want to import Google contacts to place your newly exported contacts list.
Still have questions about Google Contacts?
Don't worry! I've got you covered.
5 FAQs About Google Contacts
Here are some of the most asked questions about exporting contacts from Google:
1. How Can I Turn The Automatic Contact Backup Feature Off or On? (For Android)
When you set up a Google Account on your Android, you can decide whether to automatically backup your data, including your Google contacts. You can always change this setting later.
Here's how to do it:
Open the Settings app on your Android device.
Go to System > Backup.
Set Backup to Google Drive to On or Off.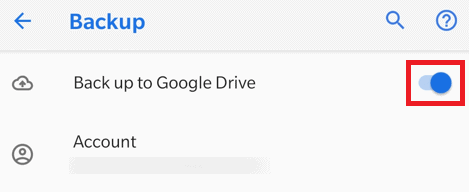 2. How Can I Restore Contacts from Backups? (For Android)
Here's how you can restore contacts from backups:
Go to Settings on your Android phone.
Tap on Google > Set Up & Restore > Restore Contacts.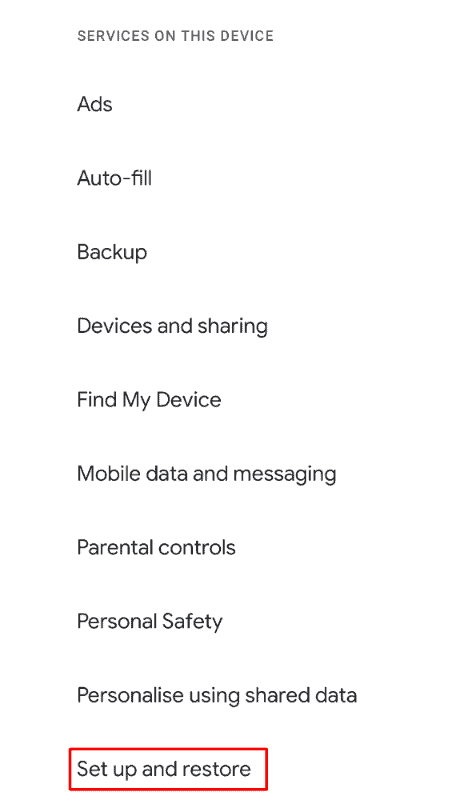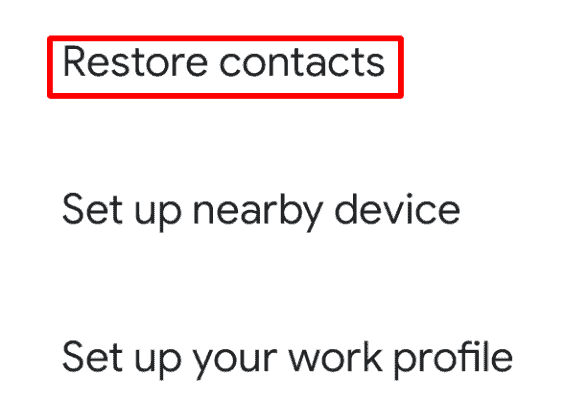 If you use multiple Google accounts, tap on From account and choose which account to restore contacts from.
Select the phone you want to copy the contacts to.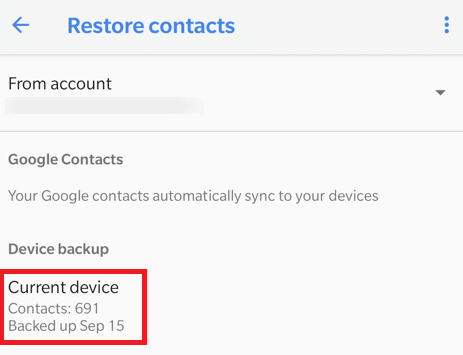 If you don't need to copy contacts from your SIM card or phone contact storage, turn off Device storage or SIM card.
Tap on Restore and wait to see the Contacts restored alert.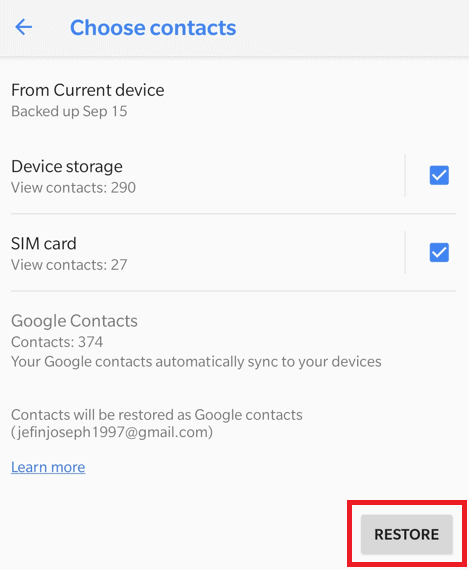 Your phone will only restore the contacts it doesn't already have, and your restored contacts will sync to your Google Account and all related devices.
Note: You can't restore backup data from a higher Android system to a device running a lower version. For example, you can't restore an Android 11 backup to a phone running Android 10.
3. Where Can I Find Contacts Automatically Added By Gmail?
Gmail automatically adds new contacts to your address book when you reply to emails or forward emails to new addresses.
You can find these contacts in the Other contacts folder in Google contacts.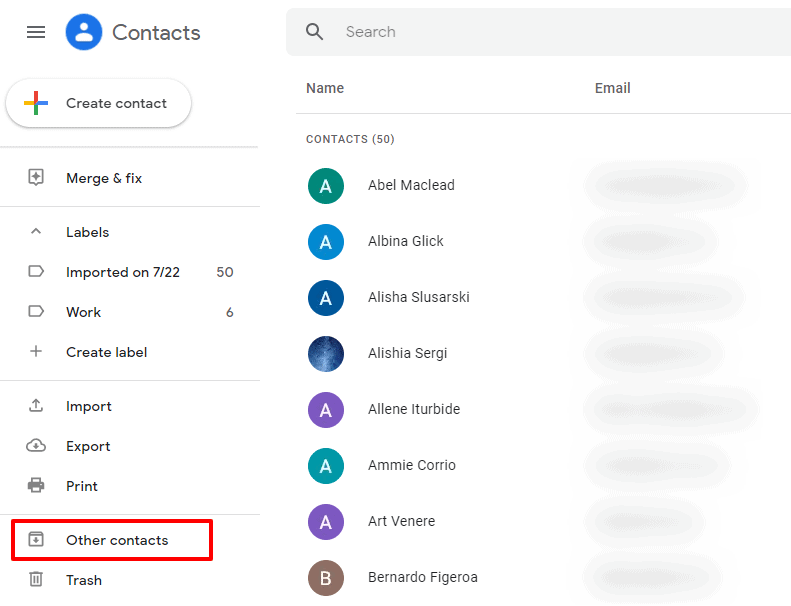 4. How Can I Prevent Gmail from Adding Contacts Automatically?
If you don't want Gmail to automatically add contacts to your address book, follow these steps:
In Gmail, click on the gear icon in the top-right corner.
Click on see all settings.
In the General tab, go to Create contacts for auto-complete.
Choose I'll add contacts myself.
Click on Save Changes at the bottom.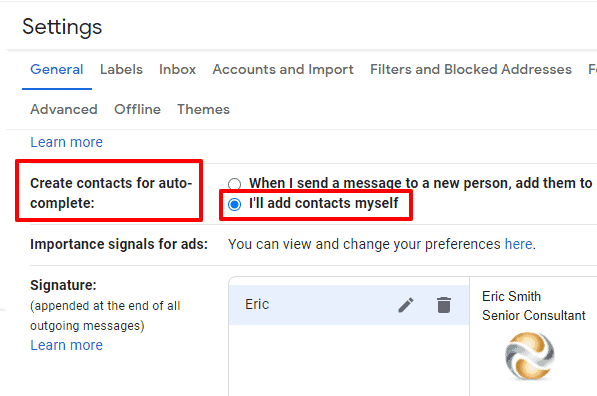 5. How Can I Import Gmail Contact Data to Outlook?
To import your Google Contacts into Microsoft Outlook – first, export the contacts from Google as a CSV file for  Outlook contacts.
Once you have the exported contacts, follow these steps:
Open Outlook and click on File > Open & Export > Import/Export.
Select Import from another program or file > Next.
Click on Comma Separated Values > Next.
When the Import a File box opens, browse and choose the Outlook contacts CSV file.
Decide on how you want Outlook to handle duplicate contacts, then click on Next.
When the Select a destination folder window appears, you can choose the Contacts folder and click Next.
Click on Finish to complete moving the exported contacts.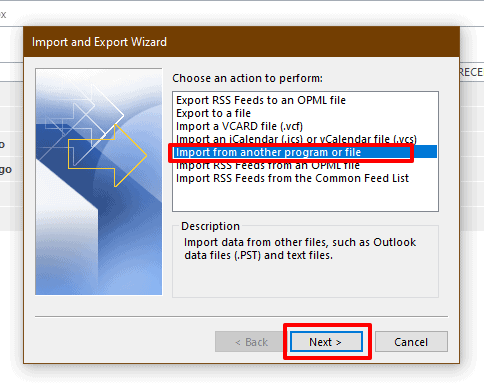 Wrap Up
Now that you know how to export your Gmail contact data, you're all set to back up your address book or add imported contacts to another email app.
However, remember that no other email client gives you as much functionality as Gmail does.
With the help of powerful extensions like GMass, Gmail provides unmatched efficiency and productivity for email sending and management. Don't just take my word for it — install the GMass Chrome Extension to boost your email performance today!
See why

99%

of users say they've had their best deliverability ever with GMass

Email marketing, cold email, and mail merge all in one tool — that works inside Gmail

TRY GMASS FOR FREE

Download Chrome extension - 30 second install!
No credit card required
Love what you're reading? Get the latest email strategy and tips & stay in touch.