I've written extensively about the importance of having a dedicated tracking domain for your GMass account. Now, you can set your tracking domain all on your own after you've implemented the DNS setup for it.
Set your dedicated tracking domain in GMass
Compose a new message in Gmail, put trackingdomain@gmass.co in the To field, and put the tracking domain you created in the Subject. Then hit the main GMass button. Do not hit the Send button.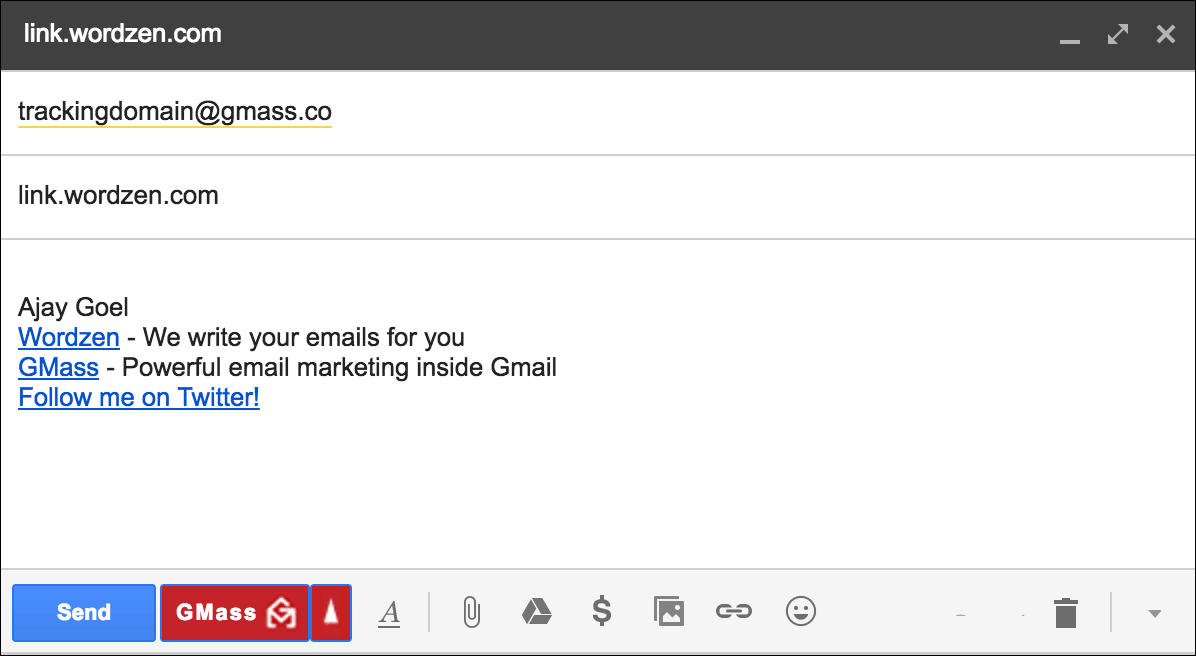 Note: For instant approval, your tracking domain must contain the domain of your G Suite email address. Meaning, if you are john@abcwidgets.com, your tracking domain should be something like link.abcwidgets.com. If your email address domain and your tracking domain don't match, your request will be accepted but will be held for manual approval.
To clear your tracking domain settings
If you want to clear your custom tracking domain so that your mailings revert to the system shared tracking domain, do the same as above except put the word "clear" (without the quotes) in the Subject line. That will clear the tracking domain for your account, and if your account is a G Suite account, it will also clear the tracking domain for any other GMass accounts of the same domain name.
Ajay is the founder of GMass and has been developing email sending software for 20 years.