If you've noticed that in the last month you're getting more clicks than you're used to, it might be because of Yahoo!'s Slurp Search Bot. In the last month, we've noticed a substantial increase in the number of clicks for email campaigns that have click-tracking turned on, and most of those extra clicks are being generated by the Yahoo! Slurp bot. Specifically, you may have noticed the User Agent:
Mozilla/5.0 (compatible; Yahoo! 

Slurp

; http://help.yahoo.com/help/us/ysearch/

slurp

)
or a click notification that looks like this: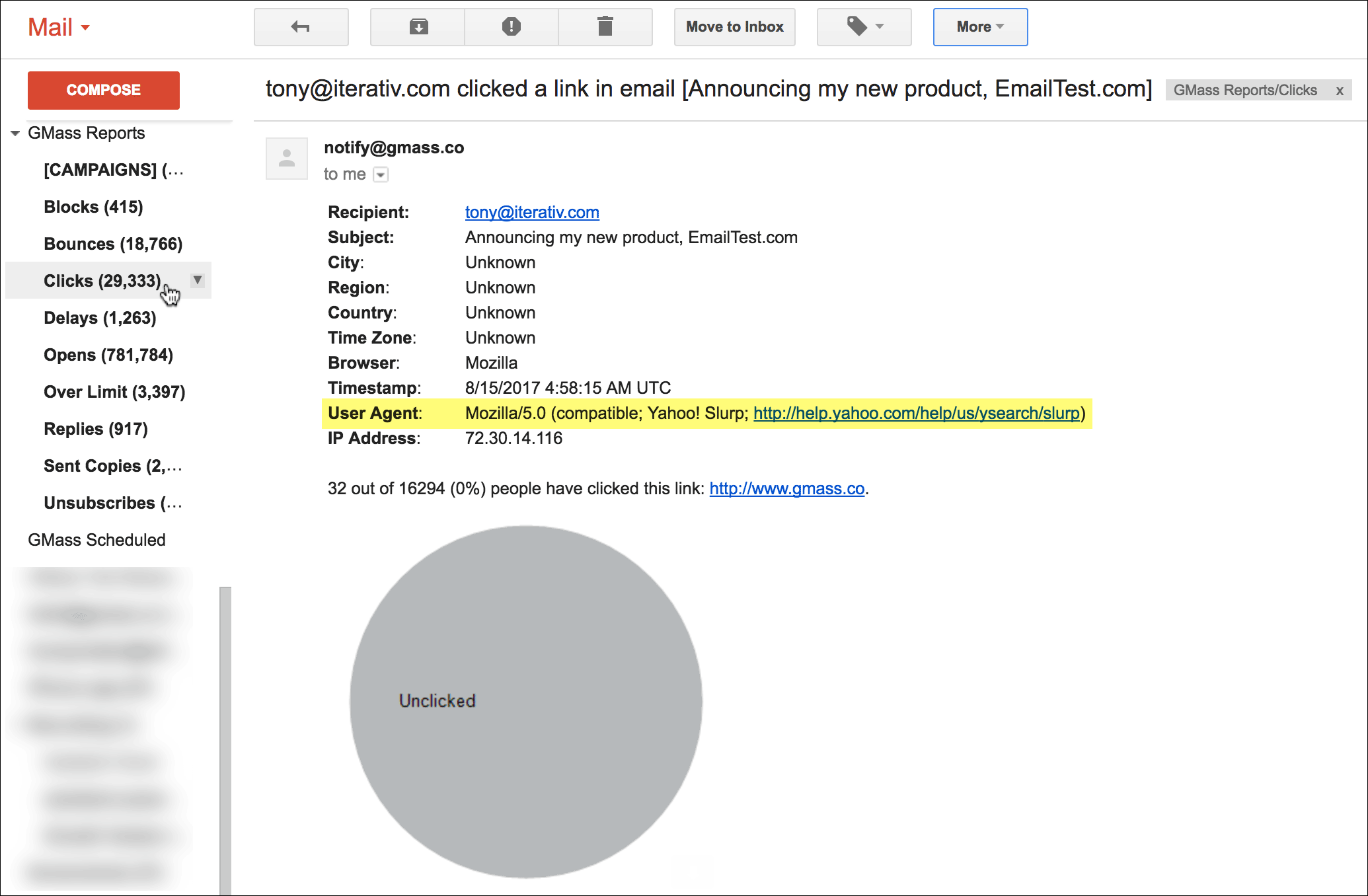 Why is this happening?
Yahoo!'s Slurp search spider has been around for a while. We think that in the last few weeks, Yahoo! made a change such that the spider is now clicking the links in the email messages of all Yahoo! Mail users, where it previously did not auto click all the links within emails. So if you're sending email campaigns to @yahoo.com users or any address hosted by Yahoo! Mail, or to an address that forwards to such an address, you may be getting false clicks from the Slurp spider.
What change did we make?
On August 14, 2017, we modified our click tracking handler to ignore clicks from the Slurp search spider, so you shouldn't see any more clicks generated by the spider.
Ajay is the founder of GMass and has been developing email sending software for 20 years.