You send out a cold email campaign, a bunch of people reply, and now your Inbox is flooded with replies. Yay!
Some people want more information, some people want to book a meeting with you, and some people are mad at you for emailing them in the first place! You can't please everyone.
Now you can quickly scan through your replies and see who your most interested prospects are by looking at a score indicating positive or negative sentiment. We're using Amazon's Comprehend API to accomplish this, so along with numerical scores indicating sentiment, you get a final positive/negative sentiment indicator. This is also known as "lead scoring" because we give you a score to indicate how strong a lead is.
How do I see the sentiment analysis?
Just log in to your dashboard, find any campaign that has replies, and click the number under the Replies column. A panel will fly out from the right side with more details for your replies.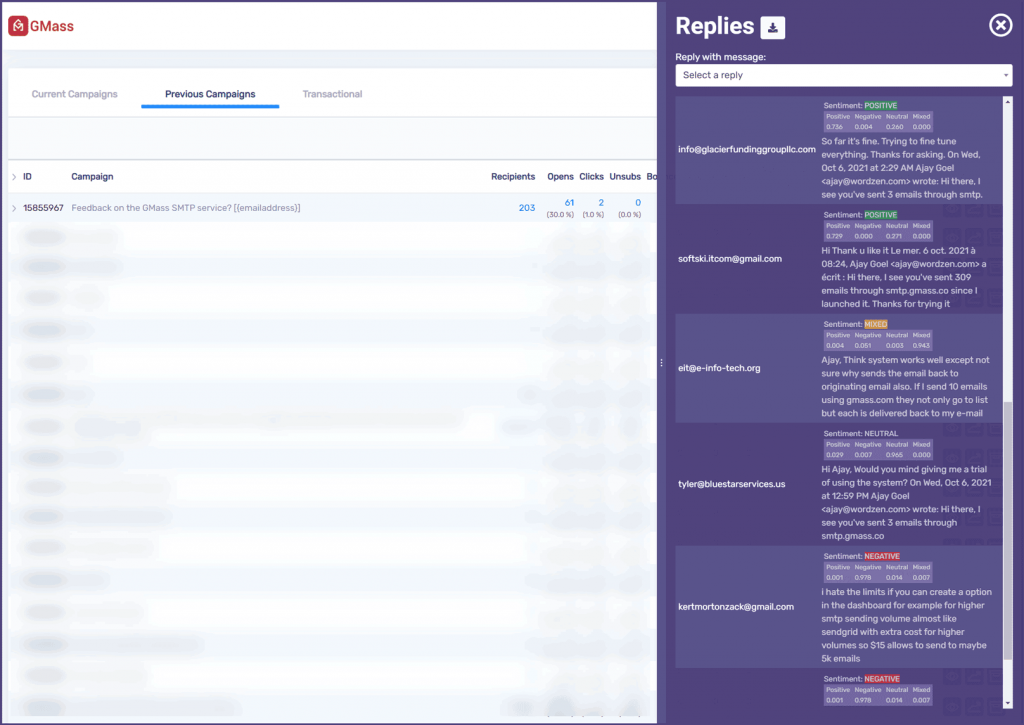 In the example above, I'm viewing the replies and their sentiments for a campaign I sent asking for feedback on a new feature I launched. You can see that the top couple of replies are marked with a POSITIVE sentiment, and if you read the corresponding reply, it certainly does feel positive.
The bottom-most reply is marked with a NEGATIVE sentiment, and indeed, given the first few words, the sentiment is negative, and he's clearly asking too much for too little.
I hope this new feature helps you breeze through your replies!
If your initial campaign is a teaser for an asset like a whitepaper or coupon code, you can also use our new Gate feature to send further information easily to just those prospects who replied asking for it.
Ready to

transform Gmail

into an email marketing/cold email/mail merge tool?

Only GMass packs every email app into one tool — and brings it all into Gmail for you. Better emails. Tons of power. Easy to use.

TRY GMASS FOR FREE

Download Chrome extension - 30 second intall!
No credit card required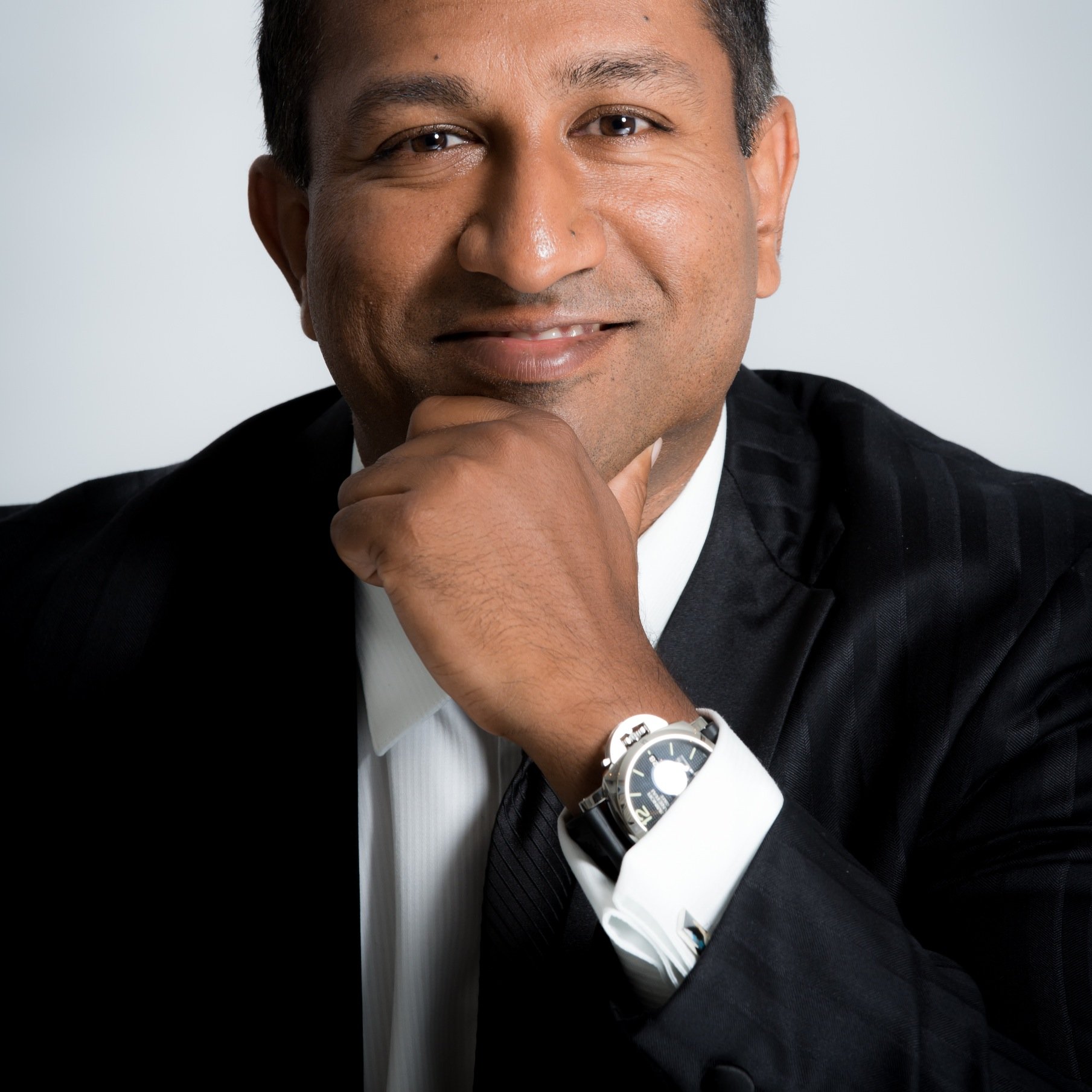 Ajay is the founder of GMass and has been developing email sending software for 20 years.
Love what you're reading? Get the latest email strategy and tips & stay in touch.