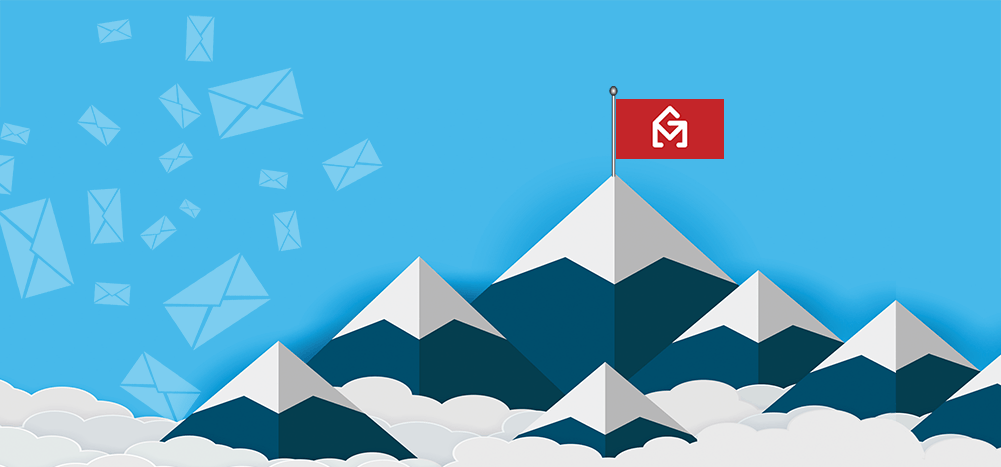 The most common question I get is: How is GMass different from [X]?
Here's a list of reasons why I think GMass is the world's best email campaign and cold email platform for Gmail.
The only platform that can be used for traditional "email marketing" and "cold emailing".
If you research email tools, you'll find traditional newsletter-style tools like MailChimp and Constant Contact. And you'll find sales engagement and cold email tools like Mixmax, Yesware, and Woodpecker. GMass is the only tool that spans both categories seamlessly. With GMass you can send a 100K-recipient email newsletter. You can also send a cold email outreach campaign to 100 warm leads with an automated set of sequential follow-ups until you get a reply. Why has nobody else built their tool this way? Only we figured out how to bridge the gap between a native Gmail account a third party SMTP service, and that wasn't easy.
We don't believe in step 1, step 2, and step 3. We believe in fast.
Not everybody likes this about GMass, but all your important settings are on one compact screen. It allows you to launch a campaign in seconds instead of minutes. Want to set 8 stages of automatic follow-ups and your open and click tracking settings? You do that all from this one settings box.
Inside Gmail, not outside.
It works natively inside Gmail not outside. To use GMass, you just use your ordinary Gmail account. It fits seamlessly into the Gmail interface, adding just one button to the Compose window in Gmail. That makes learning a breeze, because you're using the same Gmail Compose window that you use for all of your emails. Plus, using the Gmail Compose to design your campaign is far superior to the HTML editors other platforms provide, because the Gmail Compose window lets you attach files and embed images inline. Given all this, you can launch your first campaign in a few seconds rather than a few minutes.
The most advanced sending algorithm for Gmail.
Gmail is tricky. It wasn't meant to be a cold email marketing platform. But now, lots of people use it that way. Gmail has its limits. You can't send a million emails through your Gmail account, although people do try. Whenever you send a campaign, GMass does the following:
Counts how many emails you've already sent in the last 24 hours
Based on that, figures out how much of your campaign can be sent now.
As GMass nears your campaign limits, it slows down the sending speed.
GMass continually monitors for indicators that you're over your limits, including the notorious "You have exceeded a limit" bounce.
After GMass detects you're over your limit, it will either pause and wait for some amount of time, or route your emails through a third party service like SendGrid. All this based on your preferences and setup.
To learn more about limit management, see the seven ways we get around Gmail's limits.
Email is the dinosaur of the Internet, but we're still finding ways to innovate.
Every mail merge tool lets you send a mass email to a group of people. GMass lets you send a mass email as a reply to a group of people. What does that mean? Instead of sending your email with your Subject and Message to everyone on your list, GMass will first search for the last conversation you had with each person in your list, and email that person your message as a REPLY to that conversation. Yes, that means your Subject Line for your campaign is ignored in favor of the Subject Line used in your prior conversation with each email address.
You've heard of open tracking, but we've re-invented and set the standard for how open tracking should work. Our open tracking system circumvents most pixel tracking blockers, and you won't find any other email service provider doing that.
Google Sheets, not CSV files.
It's not 1995 anymore. GMass works with Google Sheets, not outdated CSV files. Of course, you can easily turn your CSV files into a Google Sheet. Why does this matter? You can use formulas in your spreadsheets, and different data types, like dates. This makes sending someone an email on their birthday automatically possible. You can filter rows and send emails only to rows where 'Location'  = 'New York' for example. GMass will watch your spreadsheet for you, and anytime you add a new row, GMass will notice it, and send an email automatically to that new row. Finally, there's a million Zapier integrations for Google Sheets, so you can get your data from almost any system at any time into your Google Sheet, and then let GMass do its magic.
Templates? Everything is a template.
You don't need to create "templates" in GMass, because every message you send is a template. GMass stores every email you send, and you can re-select it to use it as the basis of your next campaign. How easy is that?
Don't know someone's first name? We can probably figure it out.
We invented an algorithm to detect people's first names from just their email address. So if you're working with a naked email list that doesn't have other associated columns, you probably still personalize by first name.
The best email lists come from within.
Within your Gmail account. If you've had your Gmail account for years, you've probably already emailed hundreds, if not thousands of people, many of whom would make for good prospects for your outreach campaign. GMass is the only software on the planet that lets you easily build an email list from any search criteria in your Gmail account.
GMass uses GMass, not MailChimp.
It's funny that so many of our competitors use MailChimp or Intercom to email their own customer lists, because their own software can't handle the volume. GMass's user list is about 700,000 strong and we use our own software to email our own users.
Our free tools demonstrate our deep expertise. Protocol-level expertise.
We've built some pretty cool, free tools that are available to users of any email marketing platform. There's our SMTP Test tool that shows you the real-time SMTP conversation between you and any SMTP service like Mailgun, Amazon SES, or SendGrid. There's the email protocol analyzer that lets you test the server sending you an email. There's our Gmail delivery tester that tests your email for Inbox vs Promotions vs Spam placement. If you're not happy with your Inbox placement, use our Spam Solver to tweak your emails until you're happy. Sometimes changing a single letter in your Subject makes a difference. Lastly, our link checker that generates screenshots and is helpful to make sure your didn't make a copy/paste mistake with links. These tools were difficult to build, but we were able to because we have the best email software dev team on the planet.
Deliverability concerns? Here's the truth.
I wish I could tout GMass's superior deliverability but the truth is that anybody in the email game is probably doing a good job at delivering your emails. Every email service provider generally follows the same standards, including enforcing SPF, DKIM, and DMARC. What we've done differently though is build the tools mentioned above so that you can accurately measure and correct your deliverability issues. We're also big fans of data. Want to see how we're doing on an aggregate basis? Head to our delivery portal, and check our delivery rates, updated daily, to every major domain like gmail.com, yahoo.com, and others.
A replacement for the blue Gmail Send button.
You can use the GMass button as a replacement for the normal blue Gmail Send button, because it works for both one-on-one emails and campaigns. Even when you're replying to an email, you can use the GMass button and take advantage of scheduling and tracking on your individual reply. This eliminates the need for other tracking extensions like Mailtrack. The only scenario where the Send button is advantageous over the GMass button is when you're sending to a group of people and you want all of those email addresses exposed to each other. For example, if you're sending an email to 3 friends saying "Hey, come over to my place tonight for the game!" then the Gmail Send button is more useful.
We send a lot of emails through Gmail.
GMass sends about 3 million emails/day on a regular business day, which is more than any other Gmail-integrated email outreach platform. During peak times, 10 campaigns are launched every minute. Want to see for yourself? Head over to our real-time statistics. As of this writing, we've sent almost 1.8 billion emails through Gmail.
GMass is the most copied email automation platform on the planet.
If you've poked around and evaluated different platforms, you probably have come across the half-dozen other platforms that have "borrowed" a concept from us, stolen a product idea or downright copied/pasted an entire page from our site. I won't name names because I don't want to lend them any credence, but we'll take it to mean they're jealous of how awesome we are.
We're not perfect, yet. Here are our weak areas.
Some parts of our system can feel clunky to those that prefer a wizard-like feel to guide you through a campaign setup. although we're always improving our aesthetics. We haven't spent much time on integrations with big name CRM systems like Salesforce and Hubspot, but that's on the roadmap for 2021. Still though, our tight integration with Google Sheets opens up a world of possibilities with Zapier. Lastly, our support team can be a little slow, but with ample documentation on our blog, you probably won't need any support!
You can look forward to our imperfections being addressed in 2021, along with other innovations that will keep us ahead of the pack.