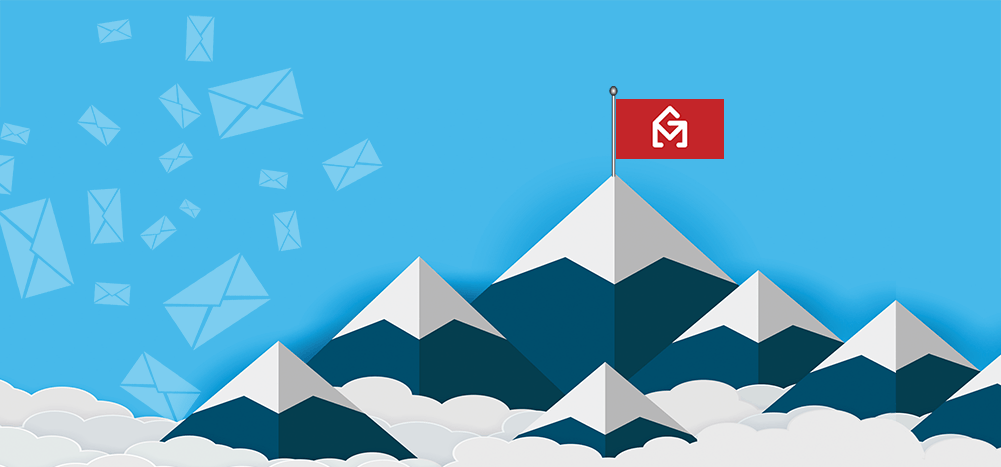 The most common question I get is: How is GMass different from [X]?
In one sentence? GMass is the only email platform to send mail merge, email marketing, and cold email messages — all super fast inside Gmail (with virtually no learning curve) and all while avoiding the spam folder.
In multiple sentences? Here's how GMass is different (and why our 300,000+ users and ~7,500 glowing reviews say it's not just different, but better)…
GMass Is the Only Platform That Can Be Used for Traditional "Email Marketing" and "Cold Emailing"
When you look into email platforms, you'll find traditional, newsletter-style tools like Mailchimp, Constant Contact, Klaviyo, and ActiveCampaign. And you'll find sales engagement/cold outreach tools like Lemlist, Mailshake, and Instantly.
GMass is the only tool that spans both categories seamlessly.
With GMass you can send a well-designed HTML newsletter to 100,000 recipients.
You can send a cold email outreach campaign to 100 targeted leads with an automated set of sequential follow-ups that go out until you get a reply.
On top of that, with GMass's easy-to-use mail merge features, you can also use GMass for internal and external comms, small targeted messages, trackable job applications, or even things like birthday party invitations, save-the-dates, or running a fantasy football league.
There's no other email platform in the world that's even close to being this versatile.
Why not? Only we figured out how to bridge the gap between a native Gmail account and a third-party SMTP service — and it wasn't easy.
(On that note: At GMass, we send our newsletters, welcome messages, internal communications, and all other emails through GMass. Other email platforms aren't equipped for that, so they often use someone else's platform for a least some of their emails, like Mailchimp, Intercom, SendGrid… and GMass.)
GMass Works Inside Gmail, Not Outside — Making It Easy to Learn and Even Easier to Use
GMass works natively inside Gmail, not outside on a different website.
Since GMass is a Chrome extension, to use it you just go to the same browser tab you're using for your ordinary free Gmail account or paid Google Workspace account.
GMass fits naturally and non-obtrusively into the Gmail interface, adding just one button to the compose window. That makes GMass easy to learn and convenient to use — you're using the same Gmail compose window you use for all your emails.
There's a single settings box in which you manage your entire campaign — you don't have to go through a long, slow campaign creation wizard or search through an endless maze of menus and buttons.
Plus, composing directly inside Gmail is quicker than bulky third-party editors. You can attach files and embed images inline. You can use Gmail's standard formatting tools. Your emails live in the same folders you're used to — like drafts in the Drafts folder and sent items in the Sent folder.
That means you can launch a campaign in a matter of seconds.
And when you send emails through Gmail, you'll be sending through Google's servers which have some of the best deliverability rates in the world — helping keep you out of spam folders.
Use Google Sheets, Too
It's not 1995 anymore. GMass works with your contact lists in Google Sheets, not CSV files. (Though if you need, you can turn CSV files into Google Sheets).
Why does this matter? You can use formulas in your spreadsheets. You can use dates (say, to send emails to customers on their birthdays). You can filter rows, only sending emails to some recipients (say, where their location is New York). If you're technically minded (or use the samples from our blog), you can even use Google Apps Script to do pretty much anything you need.
GMass can watch your spreadsheet for you so anytime you add a new row, GMass can automatically send an email to the contact in that row.
And you'll save a ton of data entry work with GMass's ability to update Google Sheets — GMass can write campaign data like opens, clicks, and replies right back to your Google Sheet.
Since there are endless Zapier integrations for Google Sheets, you can get your data from almost any system into your Google Sheet then let GMass do its magic.
GMass Can Break Right Past Gmail's Sending Limits
There are lots of advantages to sending emails via Gmail versus external email platform servers (as we've discussed above).
But we also had to take on some challenges as we built the most advanced sending algorithm for Gmail of any email platform.
The big one: Gmail wasn't meant to be an email marketing, cold email, or mass email platform. It has sending limits: up to 500 emails/day for Gmail accounts and up to 2,000 emails/day for Google Workspace accounts.
With GMass, you never have to worry about those limits. We break right through Gmail's sending limits for you. Here's how.
GMass counts how many emails you've sent in the past 24 hours
Calculates how much of your campaign can sends
Slows down sending speed as you near your limits
Watches for Google's "You've exceeded a limit" bounce notification
Then, depending on your preferences, GMass will either pause your campaign and continue sending when your limit resets… or route emails through a third-party SMTP service like SendGrid to continue sending.
Check out all the SMTP options you have with GMass — including hopping on our very own SMTP servers if you're sending opt-in email.
99% of GMass Users Report the Best Deliverability They've Ever Had
Your emails need to hit people's inboxes, not their spam folders.
Virtually all GMass users see better deliverability than they've ever had before — and if there are any issues, GMass has the industry's best suite of free deliverability tools to help you fix the problem.
By sending through Gmail, not a separate server, GMass users get all the benefits of Gmail's high deliverability.
GMass features like custom tracking domains with SSL (super rare!), deep personalization, and customizable send speed throttling can all also make an impact on deliverability.
An Unrivaled Suite of Deliverability Tools
GMass's free deliverability tools go well beyond what you'll find elsewhere.
GMass Has Features You Won't Find Anywhere Else to Save Tons of Time and Send Far More Effective Campaigns
GMass has all the "table stakes" features of an email marketing and cold email platform. (For instance: scheduling, automations, analytics, message previewing, unsubscribe management, bounce handling.)
But GMass also has a massive array of innovative features you won't find anywhere else — features that save you time, help you send emails that get far better results, or both.
Custom Tracking Links — With SSL
Instead of a shared tracking link, use a custom link for improved deliverability and branding. And GMass is the only place you'll get an SSL certificate to make your tracking link secure — a huge deliverability advantage.
Triggered Emails
GMass is the only Gmail-based email tool that offers triggered emails — which are automated messages that go out to contacts when you know they're in their inbox.
With triggered emails, you can set up messages to go out immediately (or on a delay) when recipients open and/or click on a campaign — so you know they'll get your message while they're checking their email and more likely to engage.
The Best Email Lists Can Come from Within
You can instantly build a new email list from a Gmail search with GMass — in other words, create a brand new list just by searching your own email history. Or create a new list based on recipients' behavior in a past campaign, like sending to everyone who opened but didn't click.
Mass Emails That Are Indistinguishable from One-on-One Emails
GMass has the industry's largest array of features focused on making mass emails indistinguishable from one-on-one emails.
Those include:
Automations That You Can Set Up in Minutes — No Flowcharts or Complexity Required
Follow-ups are extremely effective — so we want to encourage you to use them. But when the process of setting up an email sequence is complex and time-consuming, we've found people are more likely to skip it.
In GMass, you can send a sequence of up to eight follow-up messages (that stop after a person performs your desired action like clicking or replying) — and you can do it in a minute or less.
Every Email Is a Template
GMass isn't bloated with generic cold email and mass email templates. The templates you can use in GMass are… your own previous emails. After all, you created and refined those to make them work for your audience.
Choose any prior campaign from the templates box in the GMass campaign settings and you can re-use it (and edit it) for your new campaign.
Manage Your Replies — and Get Through Your Responses in Record Time
Most email software is only focused on the first wave of emails you send to someone. After people start replying — you're on your own, champ.
GMass is the home of The Reply Project, our special interface you can use to blaze through email replies faster than you've ever done before. See all your emails open on one screen, then type in quick responses or use templates or ChatGPT for ultra-fast responses.
Pixel Tracking Tools Keep Your Stats Accurate
GMass's unique tracking pixel gets around the open tracking blockers out there, giving you more confidence in your stats.
But… we don't want you to trigger opens on the campaigns you send. (Say, when you open an email from a campaign in your Sent folder.) GMass's Tracker Blocker helps you keep your reporting as accurate as possible by making sure you don't accidentally trigger false opens for your campaigns.
Send Every Email with the GMass Button Instead of the Send Button
GMass puts its own button right next to the send button in Gmail. Over time, you'll probably start sending your emails — every email — by hitting GMass rather than the send button. After all, when you send through GMass you'll get stats on your email (see when it's opened and what people clicked) — plus you can do quick scheduling, follow-ups, and more.
Plus More Features Where We're Not the Only One — But One of the Few
Here are some other great features with GMass that you might find on a handful of other services — but not many. And we're not sure anyone has all of these.
We Aren't Perfect… Yet — Here Are Our Weak Areas
Alright. That's a lot of words on all the things GMass does different or better than the other email software platforms on the market.
But — we're not perfect. At least not yet.
We're a Gmail-only product, so if you're with Outlook or another email provider, you won't be able to use GMass inside your client. (However, you can use your address as an Gmail alias and then use it with GMass.)
GMass can feel clunky to those that prefer a wizard to guide them through a campaign setup; this is definitely a tool that gets out of your way, which most but not all people prefer.
And we're still working on integrations with big name CRM systems like Salesforce and Hubspot (though our Google Sheets and Zapier integrations open up a world of possibilities).
We recognize our weak areas and we're always working to grow and improve. Do you have a problem GMass could solve if it just had one more feature or did one more thing? Let us know. Our best way to figure out what to build next is hearing it from our users.
Time to Get Started with GMass
In brief, here's what makes GMass easier, faster, and more effective than any other email platform:
The only platform that goes seamlessly between cold email, email marketing, and mail merge
Works inside Gmail — no new software to learn
99% of users report the highest deliverability they've ever had thanks to the world-leading deliverability tools and features
Dozens of other features you won't find anywhere else that save you time and help you send more effective messages
An eagerness to talk with you, learn your needs, and figure out what we can do to fulfill them
Get started by downloading the GMass Chrome extension from the Chrome Web Store. Hop on the free plan — you can send up to 50 emails per day as you're getting started.
And you can follow our quickstart guide from there to get set up — and send your first campaign in minutes.
See why

99%

of users say they've had their best deliverability ever with GMass

Email marketing, cold email, and mail merge all in one tool — that works inside Gmail

TRY GMASS FOR FREE

Download Chrome extension - 30 second install!
No credit card required
Love what you're reading? Get the latest email strategy and tips & stay in touch.