GMass results for BatLinks.io, link building agency, Estonia

+20% open rates (pointing at much improved deliverability)

+8% conversion rates

+$5,000/month saved
BatLinks.io is a white hat link building agency based out of Estonia (but with a team now distributed all over the world.)
They've been in business since 2015, building thousands of high-quality backlinks for clients in a wide variety of different industries. The team has expanded to 12 full-time employees working all over the world.
They started out using a variety of link building outreach strategies but have now settled almost exclusively into cold email — as they've found cold email is the best method to earn links and provide value to their clients.
The Problems: Email Deliverability and Campaign Reporting
Gert Kulla, the founder of BatLinks, and his team rely on cold email outreach to build backlinks for their clients. But as they got deeper into cold email, they started bumping up against two problems costing them time and money.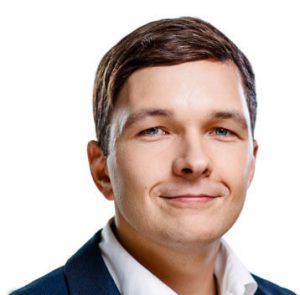 The first problem, Gert says: "Our deliverability numbers weren't always what we wanted them to be."
And when they tried to remedy their deliverability, they weren't getting much help from the various cold email platforms they used. "[They] really didn't do much to help with this," Gert says, "Besides sharing a few articles they had written with common, generic advice."
The second problem was tracking the results of their cold email campaigns.
"Keeping track of the status of each individual prospect took a lot of time," Gert says, "So we were looking for a solution to somehow see which emails were opened, replied to, bounced, and unsubscribed. Our team had to go back and forth between our Google Sheets database and the email outreach tool to figure this out."
These two problems were significant. The deliverability issues were hurting the effectiveness of the agency's campaigns. The manual work to connect email results to leads was wasting a ton of time. And both problems were costing the agency money.
The Solution: GMass's Deliverability Tool Suite and Google Sheet Reporting
Gert found GMass through a Google search for cold email platforms. The tight integration with Gmail caught his eye — since GMass works inside Gmail, there's no new platform to learn.
"We liked that minimalistic build," Gert says.
Plus, GMass had the features Gert was looking for to fix both his deliverability issues and his reporting issues.
Using GMass's deliverability tools (and personalization features)
Gert jumped into GMass's suite of deliverability tools and began using them to improve his agency's cold email performance.
Custom tracking domains
With custom tracking domains, you set up your own domain to handle open and click tracking in your emails. That makes it so you're not using the standard shared domain — where other people's reputations might affect your deliverability.
"We weren't even aware of this particular option before," Gert says, "[But] this further improves our email deliverability."
A/B testing
The BatLinks team uses GMass's easy A/B testing feature to try different subject lines for their campaigns.
"It's easy to see which title to use for better open rates," Gert says, "Which again, improves deliverability." (When people open your emails, it's a strong sign to the email clients that people want your emails — so that helps future emails hit the inbox.)
GMass's auto-first name detection feature
GMass's unique auto-first feature can automatically detect someone's first name from their email address.
"We hadn't seen this anywhere else," Gert says, "This feature also improves deliverability and conversions."
Using GMass's Google Sheets integration to save time
Here's how Gert used GMass to solve his reporting issues.
Updating Google Sheets with data
GMass has a tight integration with Google Sheets — including the ability for GMass to add reporting data to a campaign spreadsheet. The BatLinks team could now have opens, replies, and more automatically added back to the Google Sheet for each campaign.
"Before we had to update this information manually and this took us 10+ hours per campaign per month," Gert says, "This time saving alone gave us an immediate ROI for using GMass."
Recurring campaigns
BatLinks is using GMass's recurring campaigns feature, where GMass can automatically check a Google Sheet for new rows on a daily, weekly, or even hourly basis and send a campaign to the contacts in those rows.
"Adding the new rows/prospects to the campaign without us having to import the new rows or start a new campaign… is [another] major time saver for us," Gert says.
The Results for BatLinks with GMass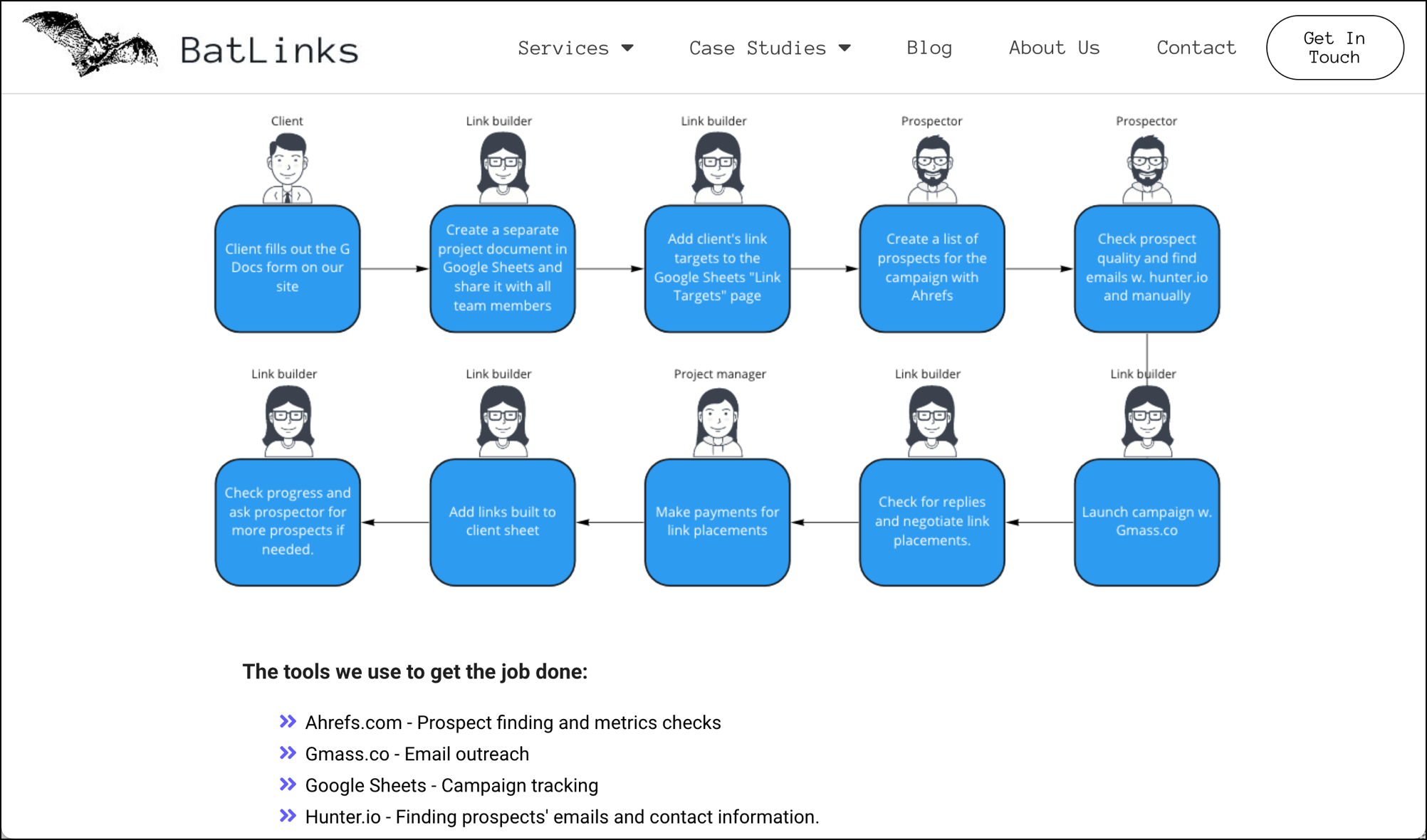 With GMass, Gert says, "We get everything that we need from one tool."
Open rates up 20%. BatLinks is seeing a staggering 20% jump in open rates after making the switch to GMass and utilizing some of (not even all of!) GMass's deliverability tools.
Conversions up 8%. GMass has helped BatLinks boost the number of backlinks generated from cold email campaigns. "We think it's because of the auto-first name detection and the A/B testing features," Gert says.
Saving $5,000 per month on updating campaigns. It was taking BatLinks around 10 hours per campaign to update spreadsheets by hand. With GMass's automatic updating, the agency is saving more than $5,000 a month in labor costs. That money used to go toward data entry — now it can go toward prospecting, outreach, and business growth.
And the best part here: Nothing Gert implemented with GMass was too complex or time-consuming.
"[GMass] is very easy to use and intuitive," he says. "The developers have gone the extra mile and have had the customer's needs top-of-mind when creating the product."
"GMass is a proper Swiss army knife for email outreach."
Ready to Use GMass to Grow *Your* Business?
Want to join BatLinks and the 300,000+ other businesses, salespeople, organizations, churches, job hunters, media members, students, fantasy football commissioners, and more using GMass?
You can get started with GMass for free by downloading the Chrome extension from the Chrome Web Store. (And while you're there, definitely check out our 6,000+ glowing reviews.)
You'll be able to try out all of GMass's features and send up to 50 emails per day. And when you're ready to send more, you can upgrade to one of GMass's individual or team/agency plans.
Download the Chrome extension and you'll be up and running in a matter of minutes.
Ready to

transform Gmail

into an email marketing/cold email/mail merge tool?

Only GMass packs every email app into one tool — and brings it all into Gmail for you. Better emails. Tons of power. Easy to use.

TRY GMASS FOR FREE

Download Chrome extension - 30 second install!
No credit card required
Love what you're reading? Get the latest email strategy and tips & stay in touch.