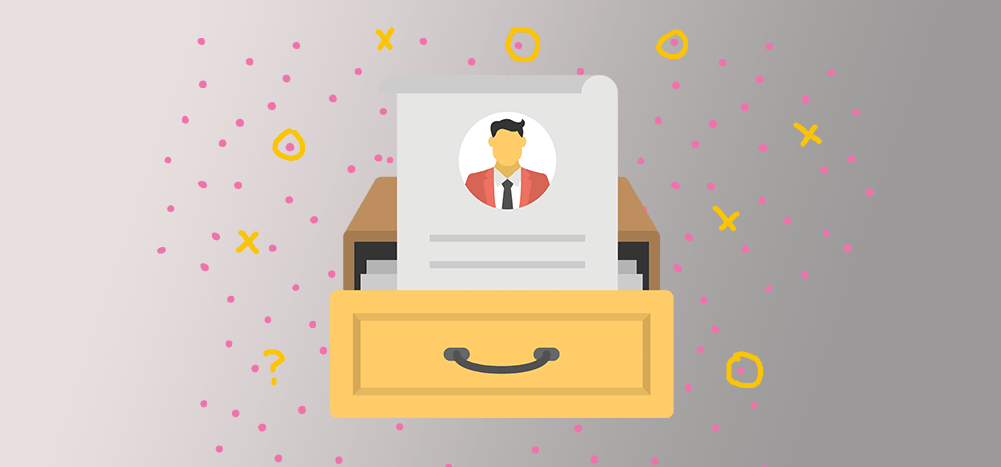 For small businesses, finding perfect new employees is key to keeping your operation afloat. And it's a difficult enough task without becoming overwhelmed with an inbox full of applications. The good news is that keeping track of applications doesn't have to be complicated or expensive. 
In the recruiting world, there are software solutions designed for this purpose, but they may not be the best choice for your business. A formal applicant tracking system (ATS) might not fit in your small business budget, for example, as most ATS solutions will run you at least $100/month. And because most are designed for bigger businesses, they might not include the features you need.
Also, few of them are as customizable as a specialized small business needs. Even mighty Google, which launched its ATS, Hire, a year-and-a-half ago, found it difficult to provide employers with enough of what they needed. They threw in the towel and closed Hire in September 2019.
Fortunately, there's a cost-effective solution already at your fingertips that lets you avoid all of this. Thanks to its unique features, you can use Gmail as an applicant tracking system without paying a monthly service fee. Using Gmail as your ATS can save you a lot of the time, money, and headaches that come with recruiting new employees. Here are five tips for setting up Gmail to work as an applicant tracking system.
Tip #1: Use a dedicated Gmail alias for applications
If your small business is super small, you probably use your email address for a lot of different purposes: to communicate with vendors, customers, subscribe to industry newsletters, and for online shopping. Adding a stream of incoming applicants to that mix can seem like a disaster in the making, but there's a simple solution. Using a unique email alias makes it possible to funnel incoming applications and control the flow of those emails, so they don't interfere with the rest of your business communications. 
Since Gmail offers unlimited email aliases, you can choose one alias for all incoming applications or a unique alias for each position. Here are some examples: 
For all applications:

[email protected]

(where email is your regular email address)

For specific positions:

[email protected]

(where email is your regular email address, and title is the job title, such as CSR or sales)
Once you decide which alias(es) will work best, you'll use these new email addresses on job postings so that all applications are directed to the appropriate email address. But before you start posting, read further and learn how to control the flow of incoming applications.
Tip #2: Set up a filter to capture incoming applications
Whether you're using a unique Gmail alias for your applications or have set up a dedicated Gmail account, you'll want to set up a filter to capture those incoming messages and keep them organized. Filtering messages allows you to save time and energy by collecting applications so that they are waiting when you are ready to review them.
To do this, create a filter using the Gmail alias or email address you've chosen and consider selecting the following options:
Mark as read (to reduce unwanted notifications)

Archive (to keep your inbox uncluttered) 

Add label 'Applications' (so you can easily find all your new applications when it's review time)
Once you've set up this initial filter, you're ready to share your job posting and receive applications.
Tip #3: Use Gmail labels to organize applications after screening
Now that your incoming applications are neatly filtered and labeled, you'll want to keep them organized as candidates move through your recruiting process. After all, many of the applications you review will not advance to the next stage, and others will drop off at different points in the process as you narrow down your candidate pool. 
Nested labels keep applications organized throughout the recruiting funnel. Set up nested labels under the Applications label to track the other stages of the recruiting process: Rejected, Phone screening, Interview, Offer, Hired. As you screen and interact with candidates, add the new label to their application email. This will allow you to access all applications easily at a given stage and locate applications quickly.
Tip #4: Use Gmail canned responses to create templates for email communication
Throughout the recruiting process, you probably repeat yourself a lot as you communicate the same messages to different candidates. Gmail's canned responses can save you time and energy by working as templates to help you communicate at different stages of recruiting. For instance, you might create a canned response to inform a candidate when their application is rejected after the initial screening. Canned responses can also be useful for creating form emails to follow-up after a phone screening, to invite candidates to an in-person interview, and even for job offer emails.
Tip #5: Use GMass to send personalized messages
Once you've selected your new employee, you may want to communicate with applicants in bulk. It's a recruiting best practice to inform applicants when they are not chosen for a position, and GMass can help you create personalized messages for this purpose. By drilling down to a particular sublabel (Rejected, in this case), you can use GMass to build an email list and use a prepared template with name tags to notify applicants who didn't make the cut. Instead of receiving an anonymous email, they receive a personalized message addressed to their name. If you'd like applicants to reapply for future openings (which perhaps you identified with a separate sublabel), you can add information about keeping in touch via social media channels. 
From sent to hired
Using Gmail as an ATS for small business owners is a cost-effect and time-saving approach to managing incoming applications and keeping your entire recruiting funnel organized. When you need to hire new employees, you want to focus your energy on evaluating their skills and potential, not on fumbling through your inbox to look for their application materials. With a few simple steps, you can easily transform Gmail into an application tracking system that can work within your regular email inbox and help you find the best candidates even faster.
See why

99%

of users say they've had their best deliverability ever with GMass

Email marketing, cold email, and mail merge all in one tool — that works inside Gmail

TRY GMASS FOR FREE

Download Chrome extension - 30 second intall!
No credit card required
Love what you're reading? Get the latest email strategy and tips & stay in touch.