GMass has a slick new feature that allows you to start a NEW conversation with the recipients you've been emailing with in a PRIOR conversation. Note that this has nothing to do with sending an email marketing campaign, which is the main purpose of GMass. This is just a trick you can use in your everyday email life.

Let's say you've been emailing with your accountants discussing this year's tax returns. But you also have a question about something unrelated to your tax returns, like a question about a house you want to buy. You don't want to reply to the existing conversation about tax returns introducing this new topic. Instead you want to start a new conversation.
Typically, you would hit COMPOSE, and then copy/paste the email addresses from the conversation about your tax returns into the new COMPOSE for the conversation about your house.
With this little GMass trick, you don't have to copy/paste. Be lazy.
Just hit REPLY ALL on the existing conversation.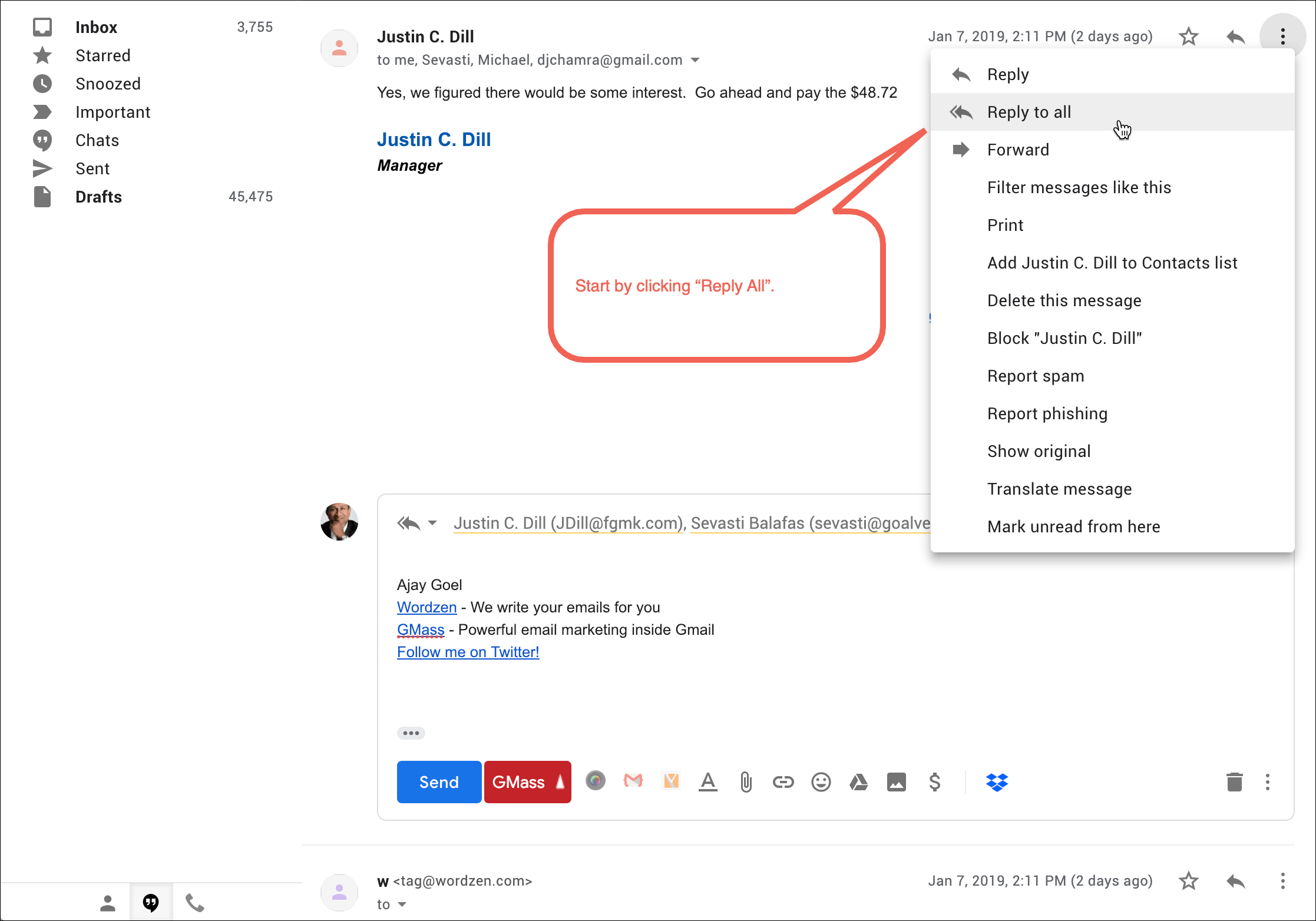 2. Then click the "Break Draft Free" link from the GMass Settings box.

3. Almost instantly, a new Gmail Compose will launch with everyone from the previous conversation pre-loaded into the To field.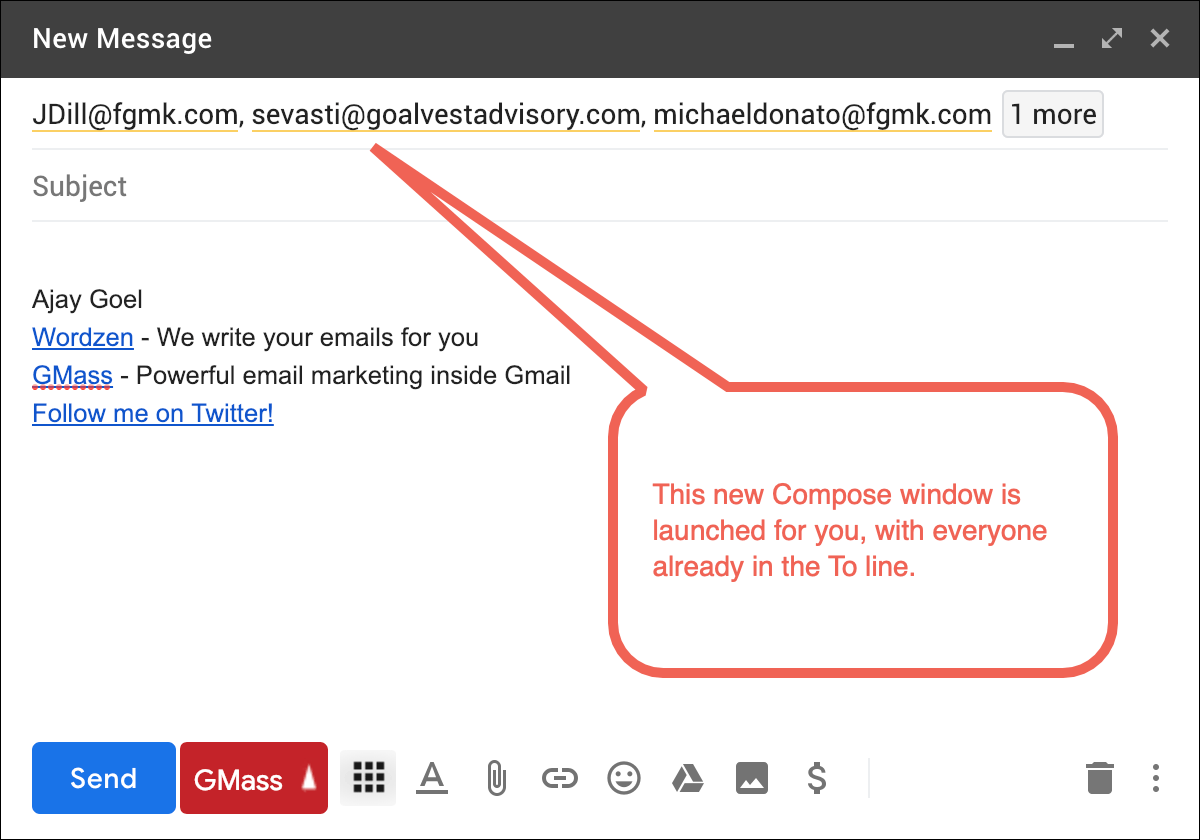 You can then move anybody into Cc or Bcc if you like.