In the not-so-distant past, the buying, borrowing, renting and sharing of mailing lists were among the hottest trends in the email marketing industry. That isn't the case anymore thanks to the increasingly growing preference of original user-engaged email marketing lists. The explanation behind this change is simple; building an engaged subscriber list often leads to far-lasting benefits compared to the rented, bought or shared mailing lists.
If you want to continue with the oft-futile and banal practice of trying to flesh out conversions from the skeletons of inorganically-built email marketing lists, then—by all means—be our guest and knock yourself out! But if you are all about growing your mailing lists organically and enjoying the endless benefits that come with them, then please follow this guide as we take you through well-proven strategies to help you build and maintain an engaged email marketing list.
Provide Multiple Email Sign-up Opportunities
Below are some of the best email sign-up options you can use to build your email list quickly:
Home Page
Your site's home page will often be the most visited page on your site, so including an opt-in email sign-up section on it can do wonders for you. Not only does this give primary visibility to your site and its offerings, it also centralizes your engagements with the customers.
Sub Pages
Depending on the nature of your site and its products/services, you can include sign-up calls to action on your subpages in areas such as on the sidebars, in the footer and in your top navigation. Creative pop-up calls to action could also be an option here.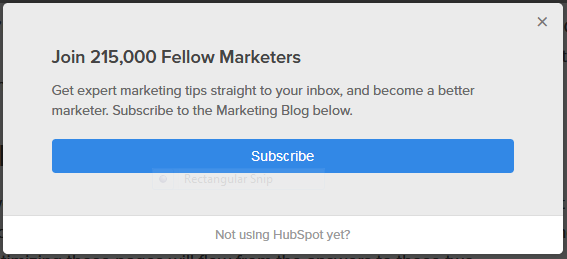 Welcome and Thank You Messages
Receiving a "welcome" and "thank you" message whenever someone completes a form, downloads or installs something from your site is an excellent opportunity for you to call the users to an email sign-up action. In this call-to-action, be sure to include short and appealing information about the benefits that will come from joining the emailing marketing list.
A study by Marketing Sherpa confirms this viewpoint by showing that welcome emails were the highest performing email marketing messages, as is highlighted in the picture below: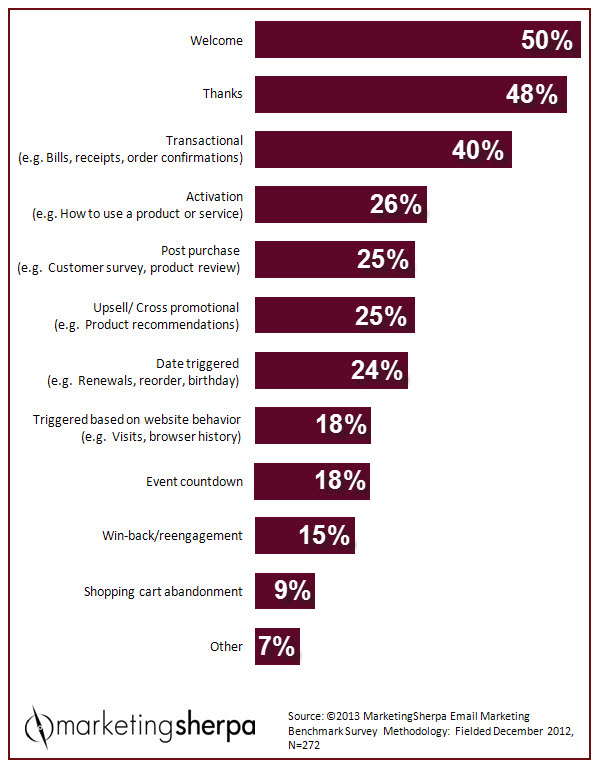 Blog
If your website has a blog section, it will likely be one of the most visited areas, making it a great place to target your visitors with a call to action for email sign-up, be it in the top navigation or on the sidebar of the blog contents.
Supplemental Leads
Signing up for a product or other online forms can be tailored to include email sign-up opportunities as part of the package subscribers are opting into.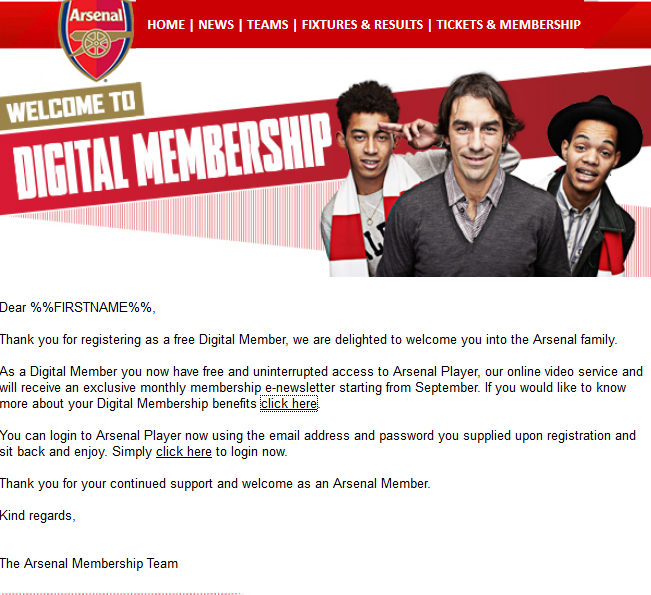 In Person Sign-ups
Conferences, product meetings, and other related physical company events provide a perfect opportunity to not only market your brand in person but to also ask the people you meet to sign-up for your company's mailing list. You can do this by bringing your own equipment to help sign-up these people or guide them on how to sign-up from their own devices.
Optimize Your Sign-up and Opt-in Pages
Here a couple of ways you can optimize your email marketing sign-up and opt-in pages:
Offer Incentives
Human beings are naturally self-serving, so signing up for your emailing list just to be part of your community may not be a convincing enough reason. On the flipside, offering them an incentive–like a simple gift or coupon upon signing up to the list–will most-likely entice and captivate their self-interests, making them opt-in to the subscription.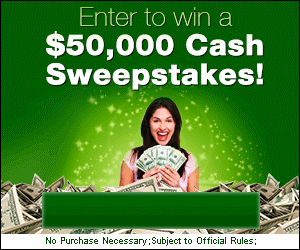 Have a Clear Email Sign-up Section
If you want users to sign up for your email list, make the process simple for them by having visible sign-up and unsubscribe options on your targeted pages. Consider a clear call to action placed appropriately on your site, preferably in an easily accessible area that has no competing ads or other attention-dividing calls to action.
Be Catchy and Straight to the Point
While it is important to include details such as your terms and conditions, your privacy policy and/or the benefits of signing up to the email marketing list; it is extremely important that you keep the email sign-up call-to-action brief, catchy and straight to the point. No one wants to spend a lot of time trying to read tons of stuff when opting into your list. Plus, if there are any other details you deem important, you can always provide links or send the info later to the signed-up people.
Transparency and All-Inclusiveness
As has been mentioned above, brief and punchy email sign-up messages are usually the best. Even so, you should never sacrifice quality just for the sake of being brief—be sure to include all the relevant details on the sign-up section, either by summarizing the points or offering links to relevant info. Doing this not only helps in establishing trust with the members of your list, but it also ensures that the people who sign up for the list are well-informed.
Security and Legitimacy Guarantee
It is advisable to have some form of testimonials or certifications on your opt-in pages. This serves the important purpose of assuring the people signing up to your email that their emails and sign-up details are secured. A study by Nielsen supports this point, reporting that "92% of people will trust a recommendation from a peer, and 70% of people will trust a recommendation from someone they don't even know."
Send a Dazzling Welcome Email
Making a strong first impression to the readers is monumentally important, as it sets the tone for future emails.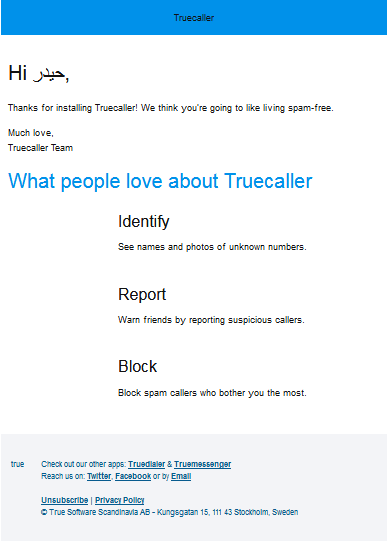 Typically, this email should be sent immediately after the signup. Some of the things the welcome email should be able to include are: show friendly appreciation for the new member (i.e. saying "thank you" or even sending a welcome coupon), provide useful information about the benefits and fundamentals of being part of the email list, address concerns about issues such as privacy and security through FAQs, and explain any relevant steps and tips regarding the use of products/services on your site.
More than that, the welcome email should be able to spark user engagement, be it through accessing an exclusive user forum or by encouraging them to watch your videos and/or participate on your social media forums.
If the new member didn't set his/her email preference when signing up, you can include details of how this can be done in the welcome email as well.
Finally, remember to keep the email as catchy as possible. With the right images and designs, you actually don't need a ton of text on the welcome email to dazzle your new members.
Conclusion
…See Part 2 of "Growing Your Email Marketing List the Right Way" for a highlight of the remaining strategies to build and maintain an engaged subscriber marketing list.
Ready to

transform Gmail

into an email marketing/cold email/mail merge tool?

Only GMass packs every email app into one tool — and brings it all into Gmail for you. Better emails. Tons of power. Easy to use.

TRY GMASS FOR FREE

Download Chrome extension - 30 second install!
No credit card required
Love what you're reading? Get the latest email strategy and tips & stay in touch.