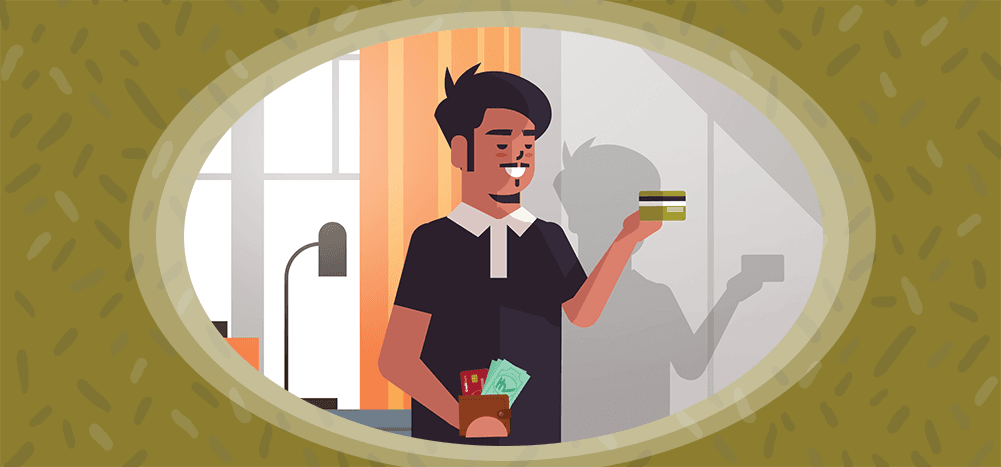 If you live in India and use an Indian credit card to subscribe to software and other services, you've likely had trouble making payments lately because of the Reserve Bank of India's new rules on recurring payments that went into effect on October 1.
All existing recurring payments under 5,000 Rs. need a one-time manual approvals now via AFA (Additional Factor Authorization), and all recurring payments over 5,000 Rs. need manual approval for every single charge. This has wreaked havoc on any company that sells subscription services to people in India. Indian customers of services worldwide, including GMass, have found that their transactions are denied and their subscriptions are being cancelled. At partial fault is the credit card issues themselves, many of whom simply weren't ready for this change.
The impact on GMass
At GMass, about 20% of our user base is from India, so the impact since October 1 has been substantial. Our Indian customers who are used to paying us monthly have had their transactions denied which has led to their subscriptions being cancelled, and new Indian customers trying to subscribe for the first time are finding that their credit cards are being declined and they can't subscribe.
How we're working with the new rule
Starting today, we've implemented a few new payment flows to help navigate the new recurring payments rule.
If you're a new subscriber and you're entering your credit card information on our Pricing page to subscribe, if your transaction is denied, you'll be taken to a page where you can manually pay your invoice. This is a Stripe-hosted page that will take you through any AFA required by your bank. One the invoice is paid, your subscription will automatically activate.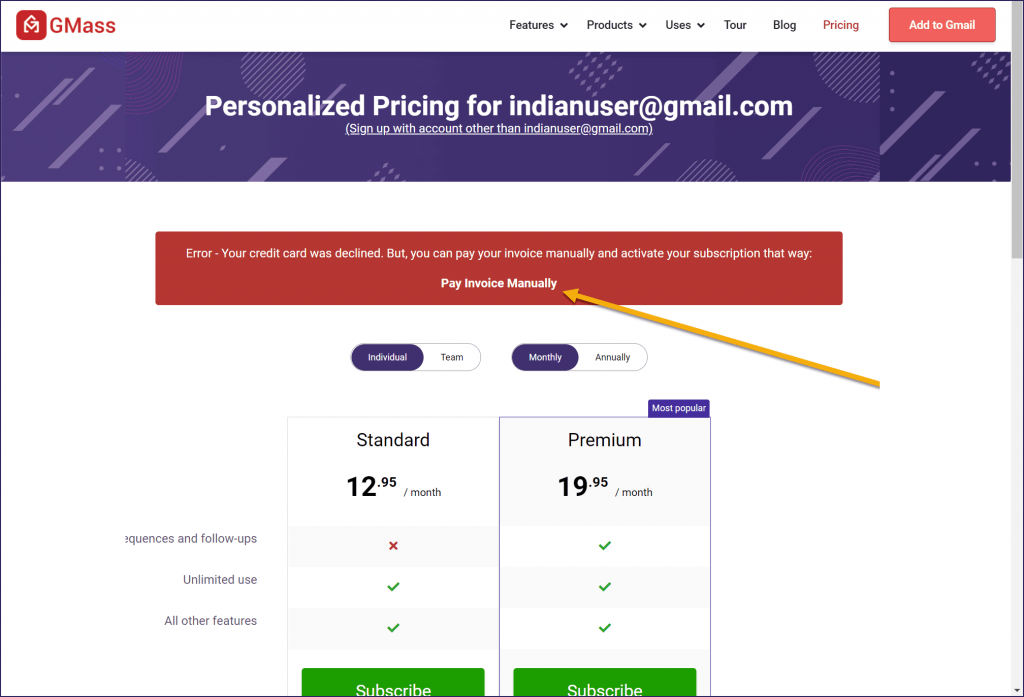 If you're an existing subscriber and your monthly payment has been declined, you'll also be sent a link to a Stripe-hosted invoice where you can manually make payment to keep your subscription active.

Further Reading
An excellent article was published in The Ken about India's new rule.
Here is a TechCrunch article on the new rule.