Update: GMass used to have the ability to save an email list as a Google Contact Group, but because of Contact Groups' clunky nature, in 2016 we abandoned that capability in favor of auto-saving all of your send lists so that you can re-send to the same set of people easily any time.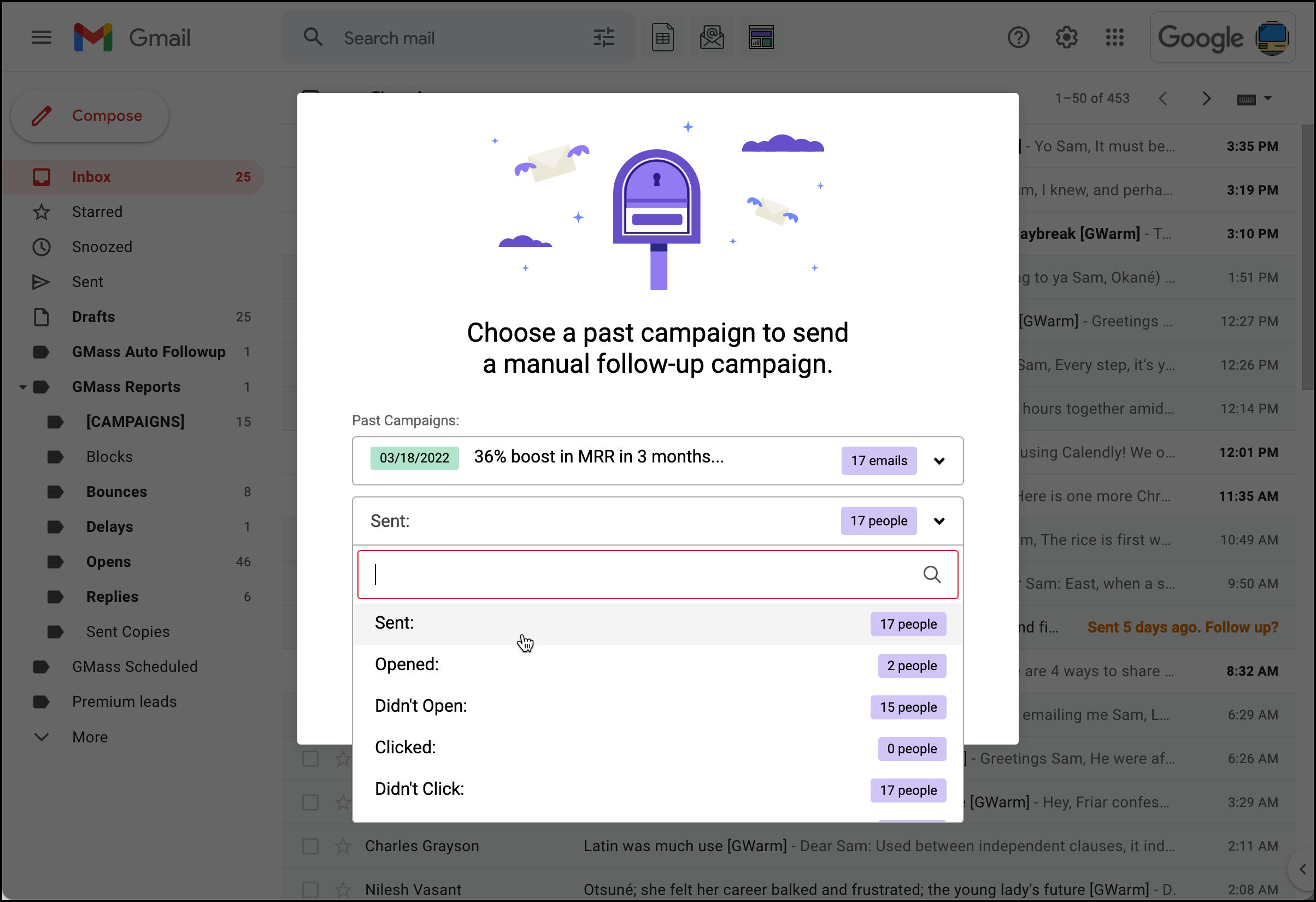 To re-send to a previously sent set of email addresses, click the "Follow Up Campaigns" button to the right of the search bar. Then choose the previous campaign and choose the "Sent" option to compose a new email campaign to the recipients of that old campaign.
See why

99%

of users say they've had their best deliverability ever with GMass

Email marketing, cold email, and mail merge all in one tool — that works inside Gmail

TRY GMASS FOR FREE

Download Chrome extension - 30 second install!
No credit card required
Love what you're reading? Get the latest email strategy and tips & stay in touch.