You can now set a custom Reply-To address per individual mail-merge campaign.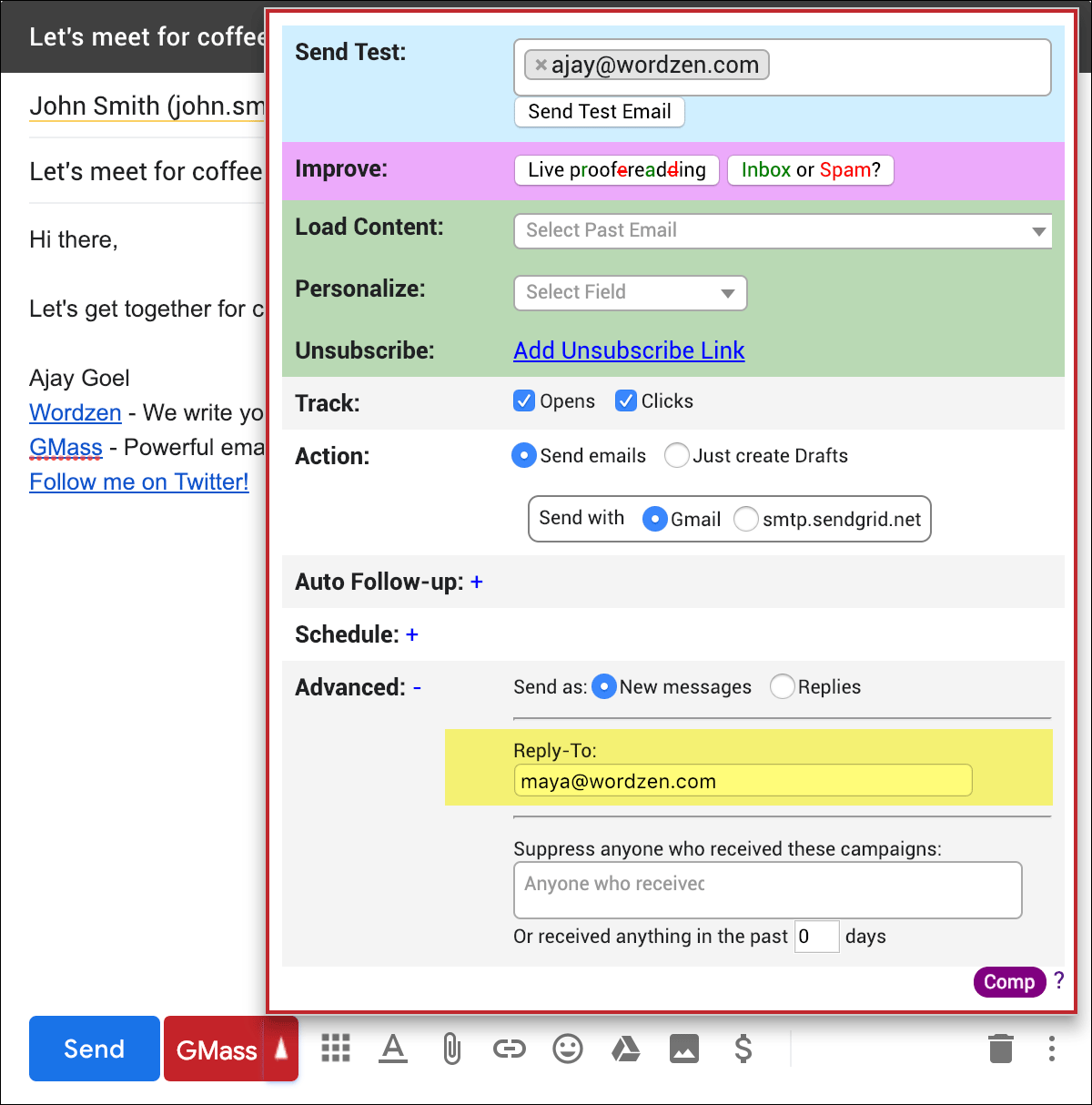 When should you set a Reply-To?
There are several cases when you may want to set a custom Reply-To for your mail merge campaigns.
Let's say you're sending a campaign to some VIP contacts, and you want to personally handle the responses. In this case, you would leave your Reply-To blank, because you want the replies to come back directly to you. (If the Reply-To is blank, replies come back to the From Address of the email.)
Let's say you're sending a promotional campaign to all of your customers, and you want your assistant Mary to handle the replies. Now you could set your Reply-To to mary@company.com.
Let's say you're sending an announcement out about a new feature in your software product, and you anticipate people replying with questions about the feature. You may want to set your Reply-To to your support address. In GMass's case, the support address is support@gmass.zendesk.com, so if I were sending a campaign announcing a new GMass feature, I would set the Reply-To to our Zendesk support address.
In the past, GMass used the Reply-To specified in your Gmail Settings and set that same Reply-To for your outbound mail merge emails. In Gmail's Settings, Reply-To addresses are set per From Address used in your Gmail account.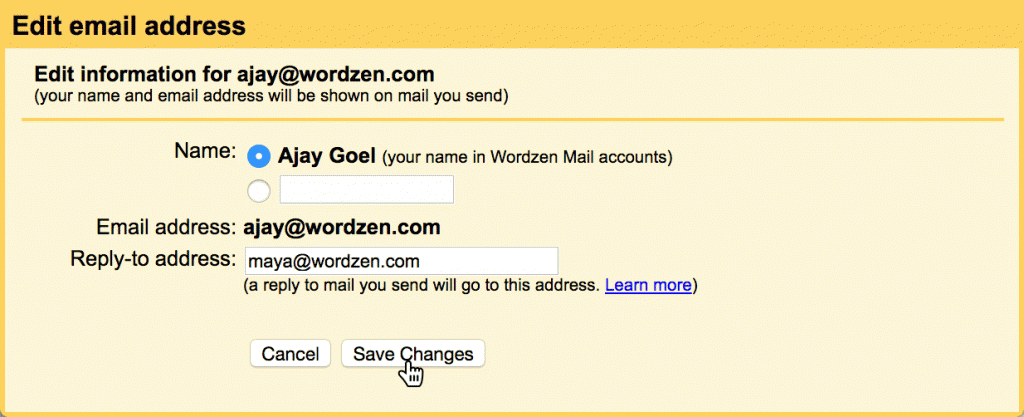 GMass would set the Reply-To based on the From Address chosen from the Compose window in Gmail. This approach wasn't the most flexible, because if you wanted replies for just a particular campaign to go to a different address, you would have to change your Gmail account-wide Reply-To setting, and that would affect even 1-on-1 emails that you may have sent around the same time you sent your mail merge. You would have to remember to change your Reply-To back after your campaign is finished. Furthermore, changing the Reply-To in Gmail Settings just for a GMass campaign takes you out of the GMass experience. Now, however, you can set your Reply-To address right in the GMass Settings box, and you can change or remove the Reply-To for each individual email marketing campaign you send.
Setting the Reply-To in GMass versus Gmail's Settings
If you don't specify a Reply-To in the GMass Settings box, but you do have a Reply-To set in your Gmail Settings, then GMass will still use the Reply-To in your Gmail Settings for your campaign. If you set both, then the Reply-To set in the GMass Settings box takes precedence.
Ajay is the founder of GMass and has been developing email sending software for 20 years.