I just launched the world's best web-based SMTP test tool.
With my new tool, you can see the exact SMTP conversation between the client and the SMTP server. You can use it to test your SMTP connection to Sendgrid, Mailgun, Amazon SES, or any other SMTP server in the world.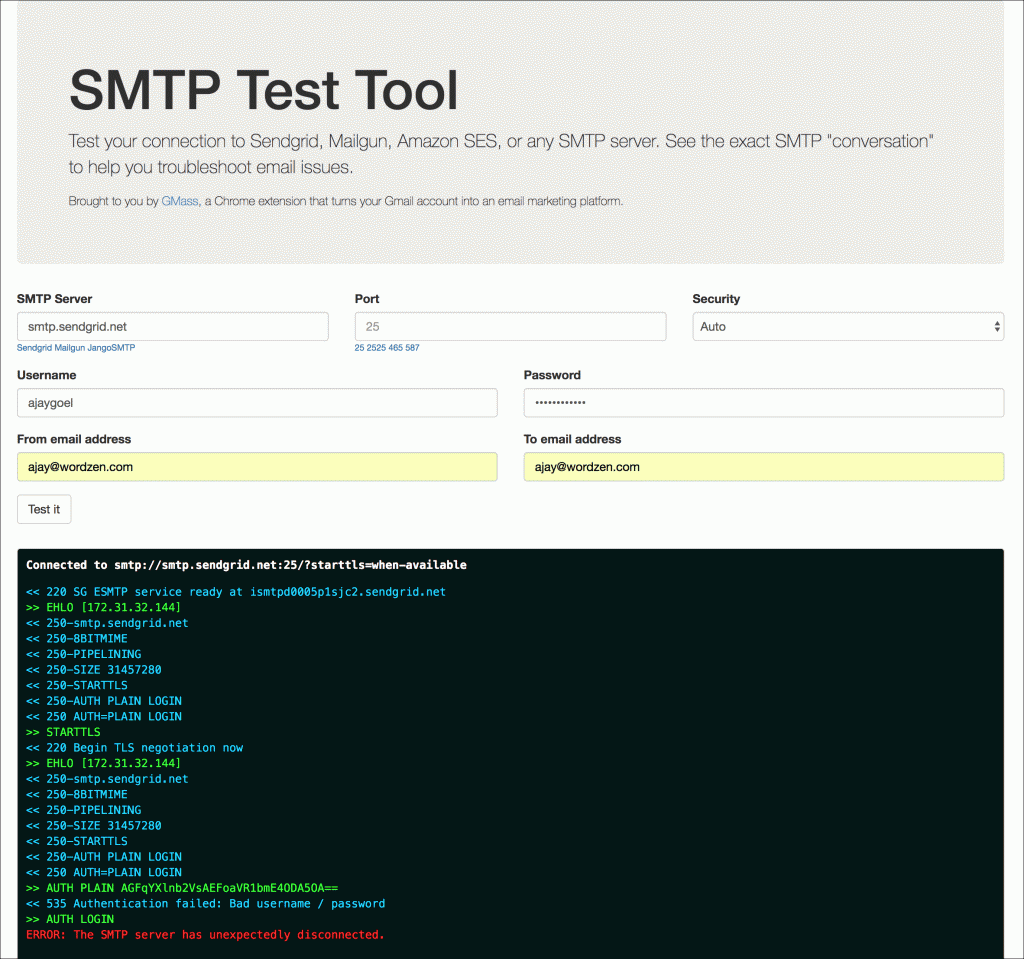 You don't even have to be a GMass user to use it. This is a general SMTP testing tool that anyone can use for free.
Uses of the SMTP test tool include:
GMass users troubleshooting the connection between GMass and your SMTP server
Developers troubleshooting code that connects to an SMTP server
Consumers troubleshooting the SMTP settings for an email client like Outlook or Thunderbird
Ready to try it? Go to the SMTP Test Tool now.
Have questions? Check out the FAQ for the SMTP Test Tool.
Are you a developer? Then you may want to read my technical review of popular SMTP services.
Ready to

transform Gmail

into an email marketing/cold email/mail merge tool?

Only GMass packs every email app into one tool — and brings it all into Gmail for you. Better emails. Tons of power. Easy to use.

TRY GMASS FOR FREE

Download Chrome extension - 30 second install!
No credit card required
Love what you're reading? Get the latest email strategy and tips & stay in touch.