I just launched the world's best web-based SMTP test tool.
With my new tool, you can see the exact SMTP conversation between the client and the SMTP server. You can use it to test your SMTP connection to Sendgrid, Mailgun, Amazon SES, or any other SMTP server in the world.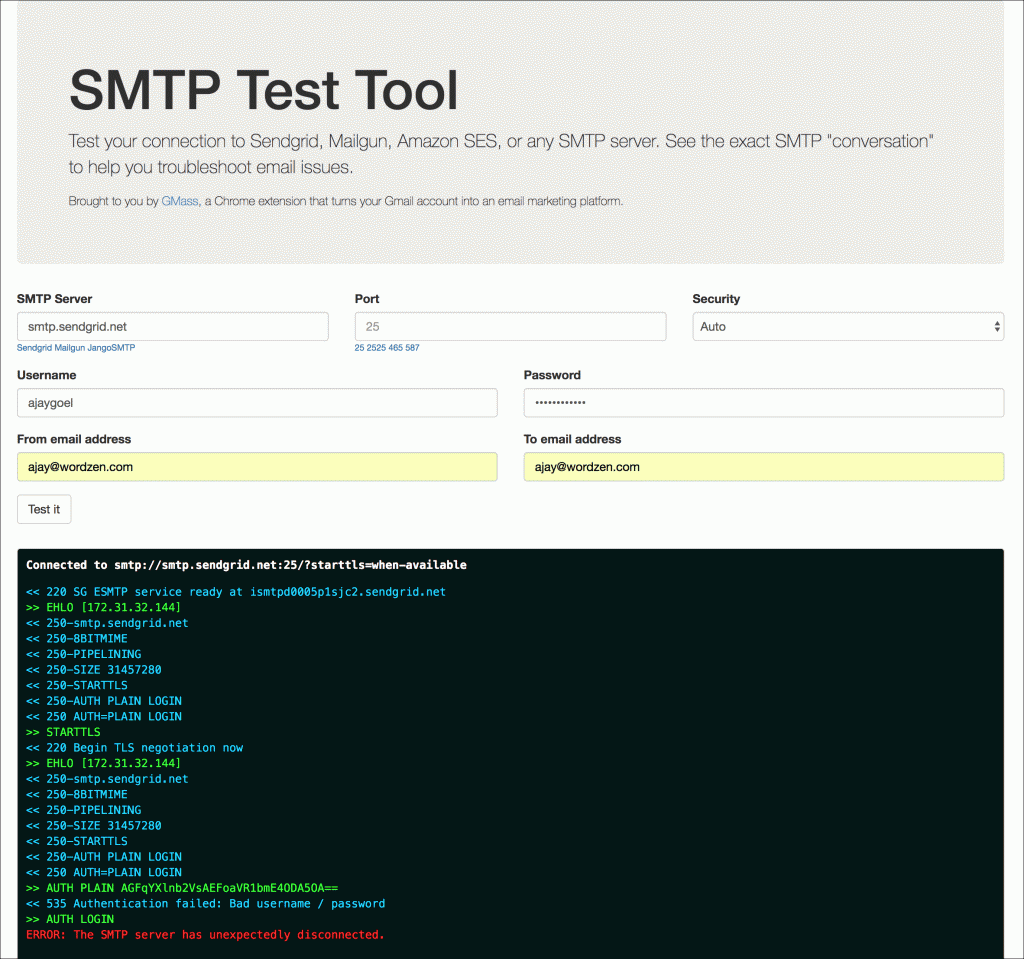 You don't even have to be a GMass user to use it. This is a general SMTP testing tool that anyone can use for free.
Uses of the SMTP test tool include:
GMass users troubleshooting the connection between GMass and your SMTP server
Developers troubleshooting code that connects to an SMTP server
Consumers troubleshooting the SMTP settings for an email client like Outlook or Thunderbird
Ready to try it? Go to the SMTP Test Tool now.
Have questions? Check out the FAQ for the SMTP Test Tool.
Ajay is the founder of GMass and has been developing email sending software for 20 years.