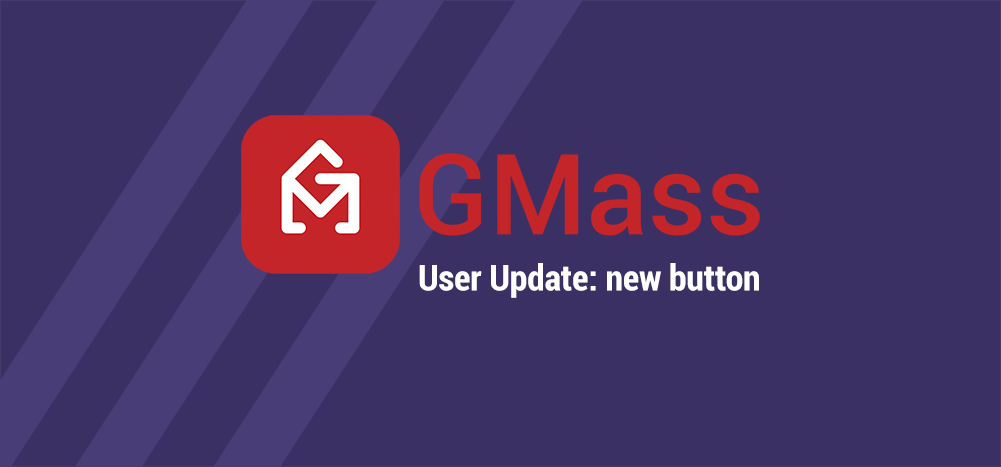 Since the beginning of our history, the workflow for creating an email campaign has been to choose your list first, usually meaning a Google Sheet, wait for the Gmail Compose window to be launched, then set your Subject and Message and send. We've heard complaints from users about this workflow — that it felt unnatural and clunky. Users told me that they'd rather work on the content of the email first, and then set the list later, right before sending.
New button and a better workflow
Starting today, you have the option to do just that — now you can launch a Compose window on your own, start working on your Subject and Message, then then later on, choose the list you want to send to, using the new GMass button that appears inside the Compose box.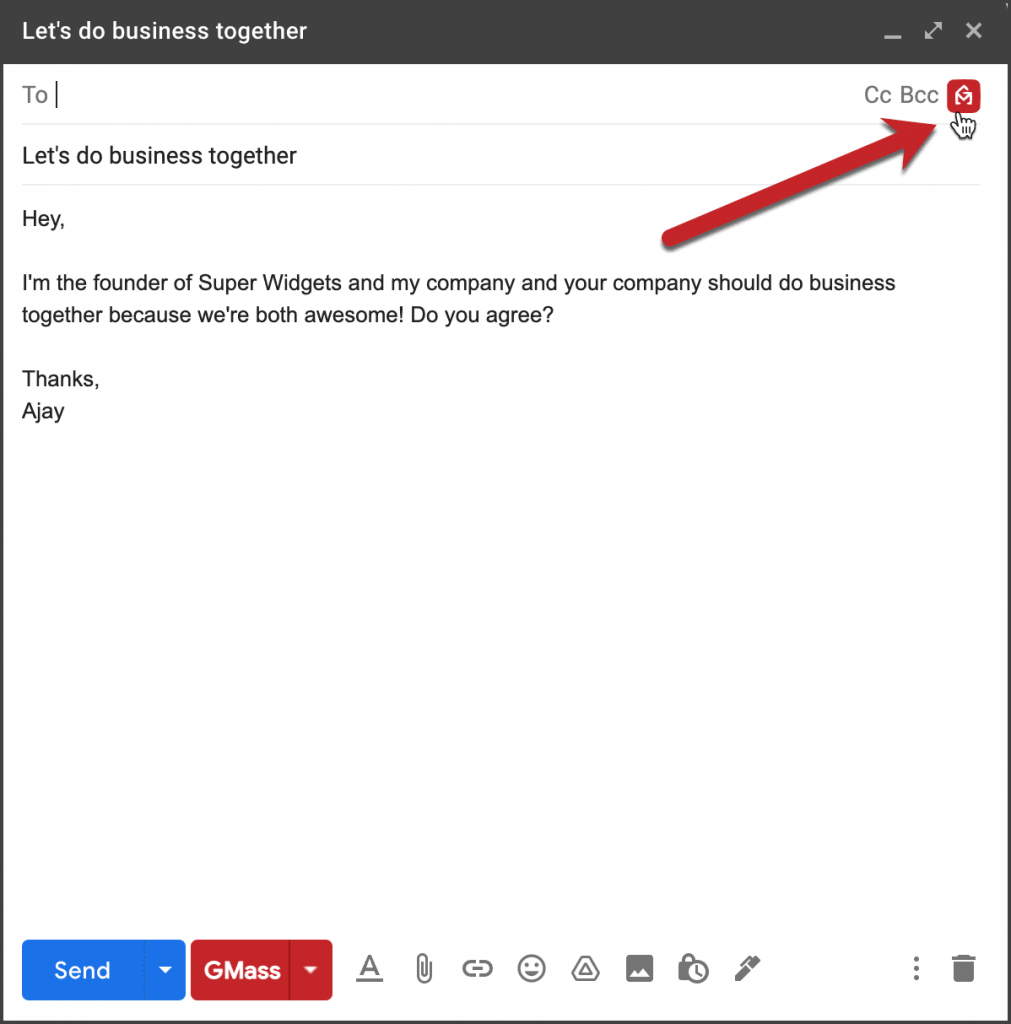 Now when you click Compose in Gmail, the Compose window will contain a tiny GMass button in the upper right, in the same row as the To field, and right next to the Cc and Bcc options. If you don't see the new button, then just click into the To area to expose it. When you click the new button, you'll get a pop-up asking how you want to set your list — either from a spreadsheet or a prior campaign.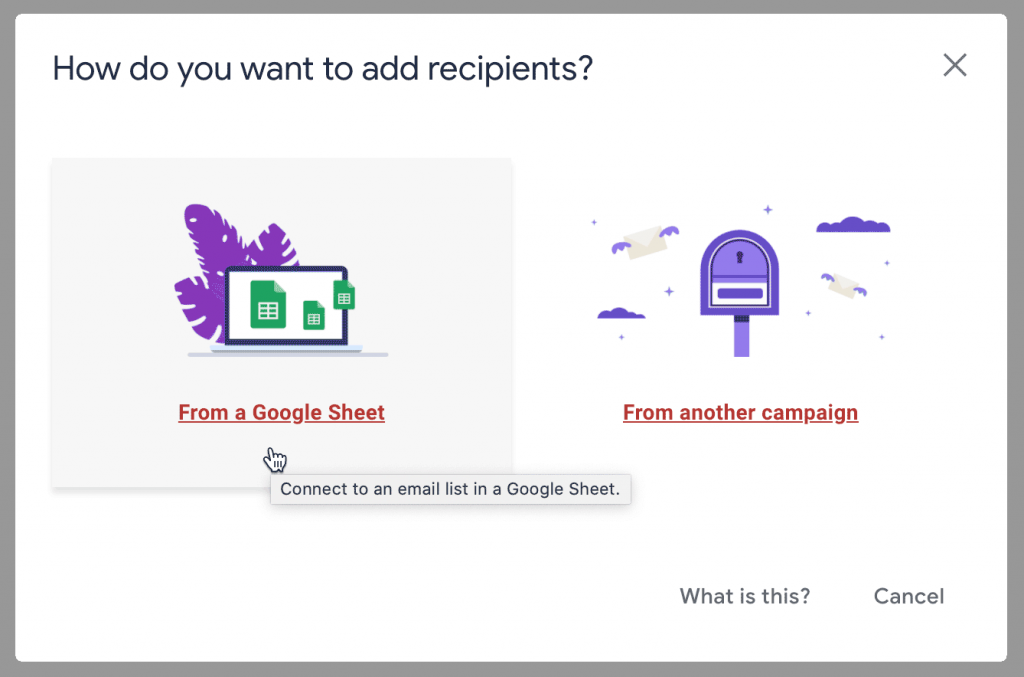 These two options are the equivalent of the two old buttons which are still next to the Gmail Search bar. But now, when you choose your spreadsheet or prior campaign, the To field of the existing Compose window will be set, rather than GMass launching a new Compose.
Why is this better?
This is better for several reasons.
It's more natural to work on your content first and set your list later.
In the past, once you connected a campaign to a particular Google Sheet, you couldn't change your mind later and set it to a different Google Sheet. You had to cancel your campaign and start a new one with the new Sheet. Now you can just click the new button to set a new spreadsheet.
You can copy/paste the GMass-generated list address (like [email protected]) to a new Compose window and send a new campaign using the Sheet that's connected to the list address. This saves you the extra step of re-connecting to your Sheet.
If you're using any third party content creation tools or any API services like Zapier that set your content for you in a Gmail Draft, all you have to do is open up that Draft and click the new button to set your list.
If you wanted to do something fancy like send a mass forward to an email list in a Google Sheet, there was no easy way to do that. Now, just use the Forward function in Gmail, and then click the new GMass button to set your list. Anytime you set a list in the Compose box, the To field will be set with a GMass-generated address that represents your list, and at the same time, the GMass Settings box will be updated with the new personalization options based on the spreadsheet you've selected.
Will the old buttons still work?
Yes. For now, we're leaving the Google Sheet button and the prior campaign button next to the search bar — but at some point in the future, we'll remove them and make the new button inside the Compose window the new standard by which to choose your email list.
Ready to send

better emails

and save a ton of time?

GMass is the only tool for marketing emails, cold emails, and mail merge — all inside Gmail. Tons of power but easy to learn and use.

TRY GMASS FOR FREE

Download Chrome extension - 30 second install!
No credit card required
Love what you're reading? Get the latest email strategy and tips & stay in touch.