We've discovered that in certain situations, Gmail doesn't save the addresses in the To field as part of a Draft, when invalid characters are present in the list of email addresses in the To field. For example: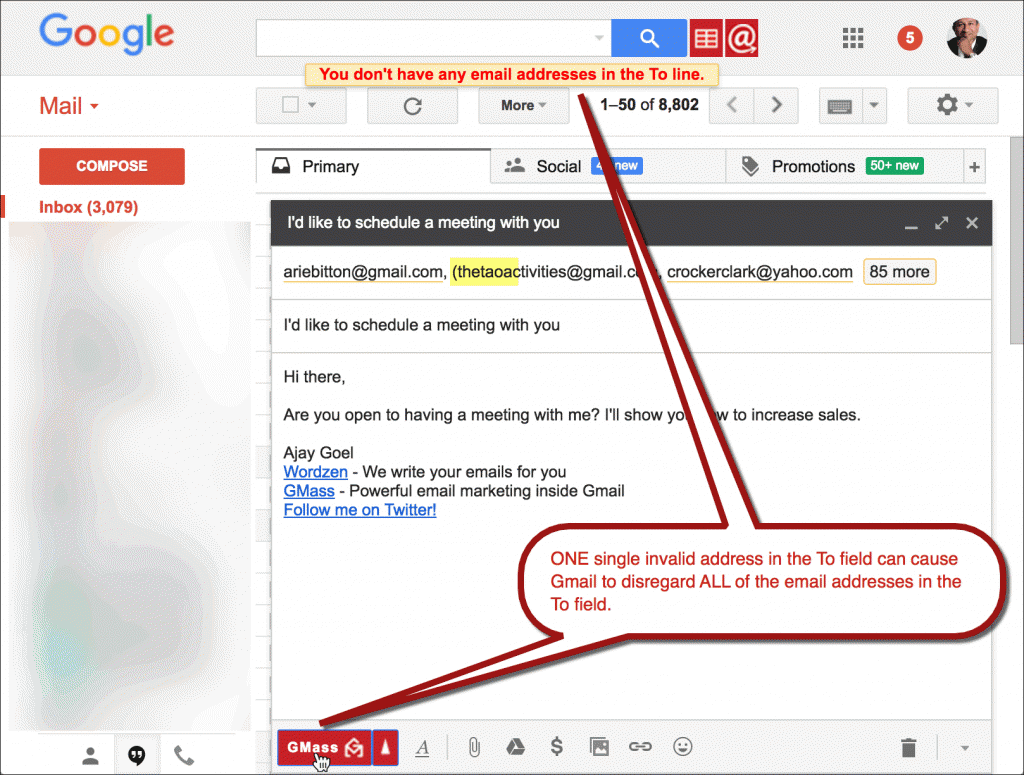 GMass works by examining all the parts of a Gmail Draft, and then using that Draft as the basis a mail merge campaign. In a case where there is an invalid character, like a parentheses, in an email address, the Gmail Draft doesn't save any of the addresses, which results in GMass thinking the To field is blank, even though it isn't.
If you get an error telling you that you don't have any To addresses, but you clearly do, please check your To field for invalid characters.
Email marketing, cold email, and mail merge

inside Gmail



Send incredible emails & automations and avoid the spam folder — all in one powerful but easy-to-learn tool

TRY GMASS FOR FREE

Download Chrome extension - 30 second install!
No credit card required
Love what you're reading? Get the latest email strategy and tips & stay in touch.