If you've subscribed to a Team Plan, you'll want to manage the members of your Team.
A team plan allows you to subscribe one account that is the "team leader" and then add accounts to your team, each with the full powers of GMass. Team plans can be purchased in packs of 5 users, 10 users, 25 users, 50 users, and 100 users. See pricing.
As of November 2020, you can now manage your team members through our dashboard.
Just go to this direct team management link and login if you're not already logged in, and you'll be taken to the My Team section.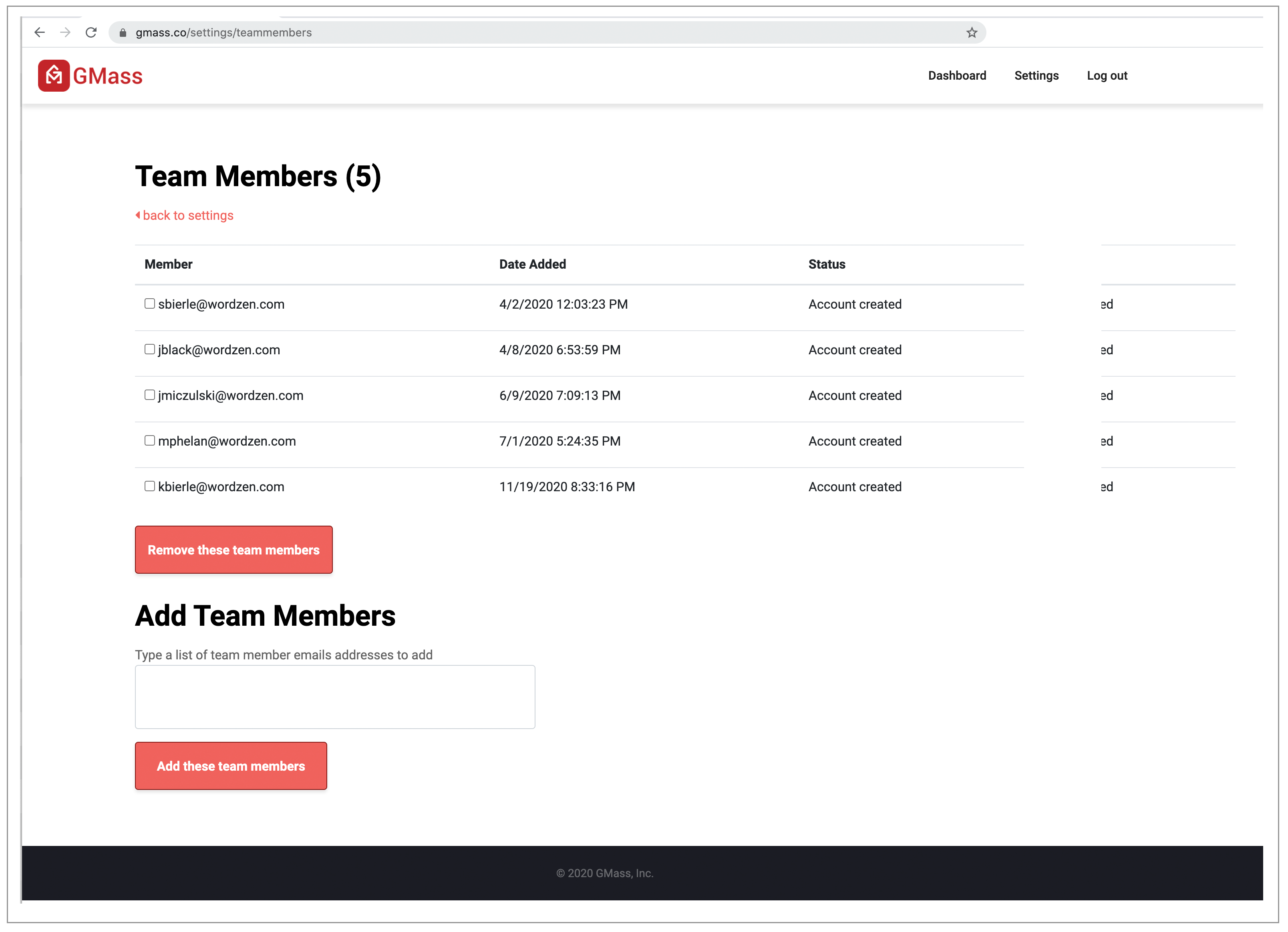 To change the leader of your team plan
Using the account transfer process to transfer the team subscription to a new account. Transferring the team leader to a new person will transfer the Team Plan subscription to the new address. That new address will become the billing contact on the subscription and will assume the powers of managing the team. The current team leader will become a member of the team under the new owner.
To switch from individual subscriptions to a team plan
You can consolidate several individual subscriptions into one team plan.
Features for teams
GMass makes working with your team easy with its collaboration features. Share templates, share reports, log in to each other's dashboards, share unsubscribe and bounce lists universally, and more. Read about team collaboration features here.