Last year GMass introduced the ability to send unlimited emails by connecting a third party SMTP service to your account. This allows you to effectively break Gmail's sending limits.
If you're sending strictly opt-in email, you might be eligible to use our SendGrid account as your SMTP service, rather than setting up an SMTP service on your own.
We are selective about who we let use our SendGrid account, so please don't take offense if we deny your request. Additionally, it can take a couple days for us to review your request, since we manually review every user's sending history to determine if you are eligible.
Still, if you'd like to request to use our SendGrid SMTP account, please fill out this Google Form. There is no extra fee if you qualify for our SendGrid account.
We'll be notified of your request and will email you as soon as we complete our review.
If approved, your account will be linked to our SendGrid account.
We won't provide you with the username/password to our SendGrid account, but behind the scenes, your account will be linked to it, and you'll now see the choice to send either with SendGrid or with Gmail in the GMass Settings box for your account.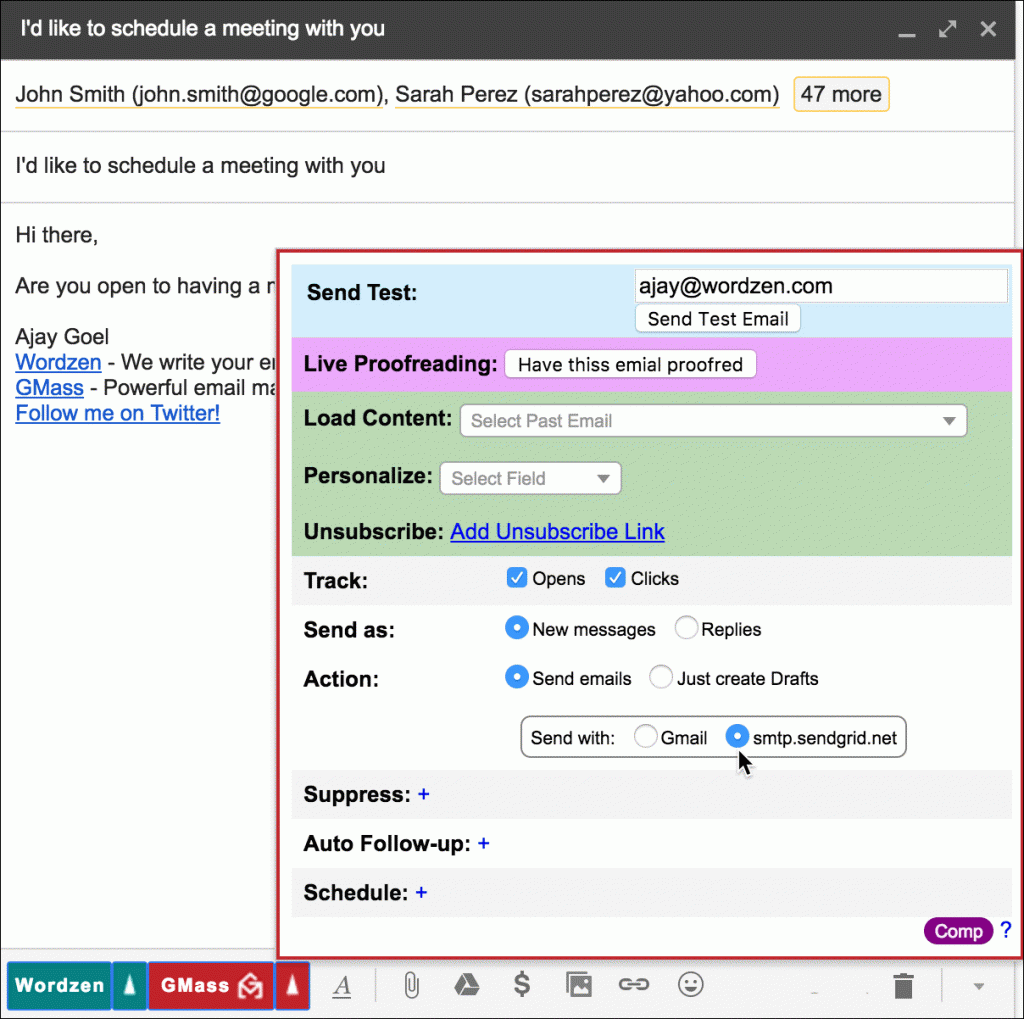 Note that sending over SMTP is subject to usage-based billing, outlined here.
Ready to

transform Gmail

into an email marketing/cold email/mail merge tool?

Only GMass packs every email app into one tool — and brings it all into Gmail for you. Better emails. Tons of power. Easy to use.

TRY GMASS FOR FREE

Download Chrome extension - 30 second intall!
No credit card required
Love what you're reading? Get the latest email strategy and tips & stay in touch.