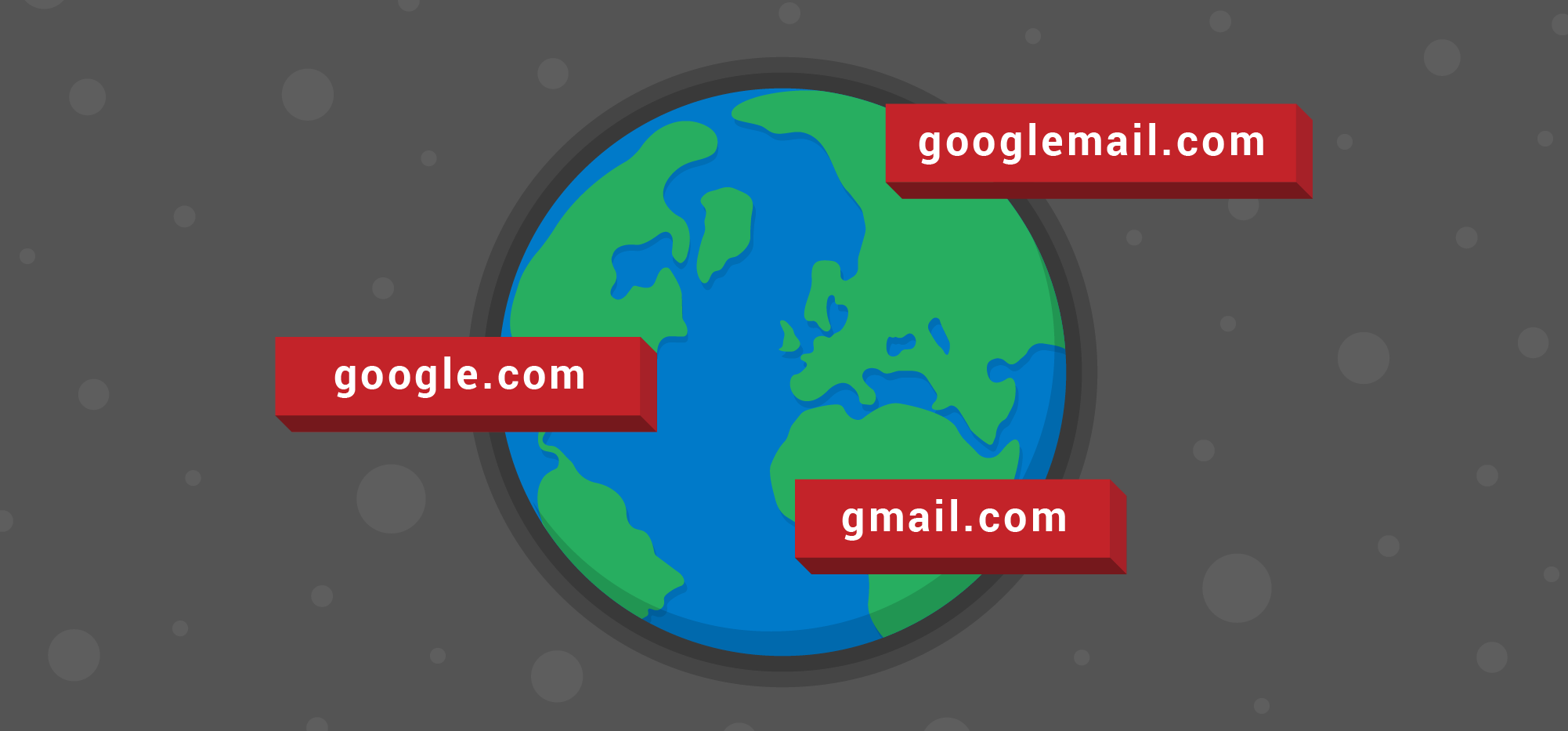 Whether or not you use GMass, it's useful to understand the difference between the three different domains that Google uses for email: gmail.com, googlemail.com, and google.com. Let´s take a quick look at how these three differ.
The "gmail.com" Domain: What most of us have for email
The most well-known domain for email is, of course, gmail.com. This is for regular Gmail users, and takes the form of "[email protected]".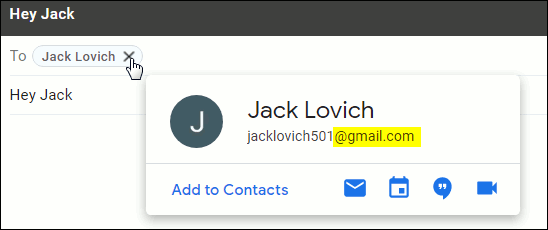 Before we get to the other domains, here are two fun facts about using your gmail.com domain.
One is that you can put one or more dots within the name part, however you want, and it won't affect anything. So, for example, [email protected] is treated exactly the same as [email protected], though the first one might be slightly easier to read, because the words are separated with the dot.
Another is that you can put a plus sign ("+") anywhere in the name portion and Gmail will ignore everything to the right of that plus until it gets to the "@" symbol. So, emails sent to [email protected] will be sent to the [email protected] inbox (although I should also note that when I tested this by sending an email to myself, for some reason I didn't receive the email at all—but it did work when someone else sent me an email using the same address with the plus symbol in it).
One possible use for this "+" trick is that you can "tag" email that are coming in from certain sources. So, for example, your friends might write you to [email protected], but you could give out to business contacts [email protected] and it will also go to that same inbox. This way, you could immediately know which incoming emails were personal and which were business related. Plus, if you see you are getting spam sent to a particular "name+suffix" email address, you will know which sources have somehow gotten your email address in the hands of spammers.
The "googlemail.com" Domain: For two countries
Alternatively, googlemail.com is for Gmail users of a particular country where "Gmail", as a trademark, was already taken. Those countries originally were Germany, the Russian Federation, and Poland. In each case, the Gmail trademark was unavailable, so Google was forced to use "googlemail" and therefore googlemail.com instead.

In Poland, the Gmail trademark domain is owned by a Polish poet group, Grupa Mlodych Artystów i Literatów—which is abbreviated "GMAiL". In the Russian Federation, the trademark is owned by a Russian mail redirect service, Gmail.ru. So, with the Gmail trademark already taken, users there were assigned an email address of the format: [email protected].
As of 2012, the situation with Germany was straightened out and new users to Gmail there get assigned a gmail.com domain. People who signed up for Gmail prior to this switch have the option to switch to using gmail.com as well. In order to do that, they would go to the Accounts tab under Settings. The good thing about this change—if you haven't already done it—is that Gmail will smartly update everything, so that there will be no disruption in receiving emails. For example, if someone emails you to your old [email protected] address, it will automatically arrive at your [email protected] inbox.
In fact, [email protected] and [email protected] point to the same mailbox. You can test this out right now by sending an email to yourself by taking your normal email address and using the googlemail.com domain. You'll get the email instantly, proving that these domains are the same.
What's also good about this is a new person can't register your name at the other domain. For example, if you use [email protected], no one would be able to register [email protected]–which prevents someone using a very similar email as yours without your permission.
The "google.com" Domain: For Google employees
Finally, the google.com email domain is used for Google employees. So, as a fictional example, an email address like "[email protected]" would mean that Happy Hippopotamus was a Google employee.
What's useful about this fact is that if you receive an email with a google.com domain, it should mean that the person who sent it does actually work for Google—as opposed to being a scammer or hacker doing a phishing attack for information about you.
The final option: your own domain with G Suite
The final way with which to use Gmail is to bring your own domain and set it up on G Suite. About half the world's companies and almost all of the world's startups bring their domain to G Suite to let Google manage their email.
The Upshot: They all work with GMass!
Whichever domain you use, they will all work with GMass. So don't let these options stand in your way from making effective email marketing campaigns, whether for politics, recruiting, or any other way you can use GMass to automate reaching out to many people easily with Gmail.
Ready to

transform Gmail

into an email marketing/cold email/mail merge tool?

Only GMass packs every email app into one tool — and brings it all into Gmail for you. Better emails. Tons of power. Easy to use.

TRY GMASS FOR FREE

Download Chrome extension - 30 second install!
No credit card required
Love what you're reading? Get the latest email strategy and tips & stay in touch.