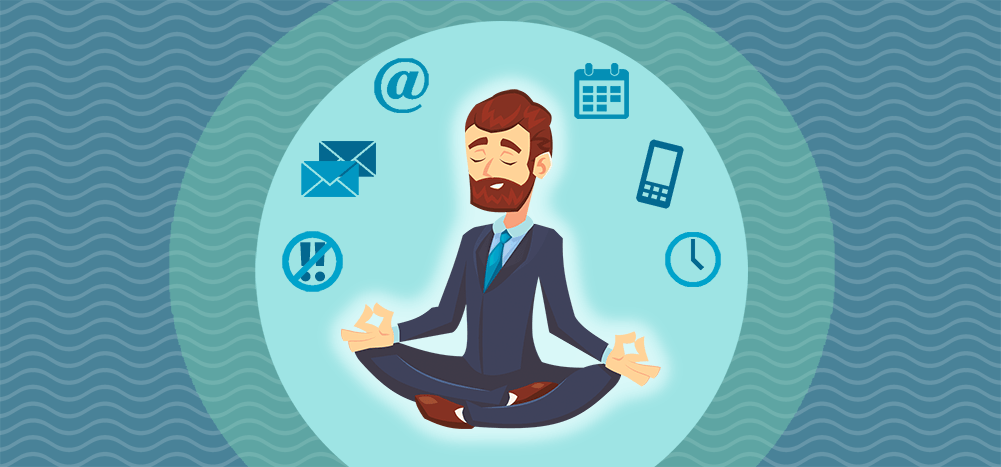 Looking for some email marketing tips to grow your business?
Tons of businesses prefer email marketing over other digital marketing channels like social media.
Why?
Because email marketing allows you to reach out to prospects directly — giving you better results than many other outbound and inbound marketing channels.
However, it doesn't mean that email marketing is easy.
You need to plan your email strategy, content, and timing carefully to achieve the best possible results.
In this article, I'll highlight 15 solid email marketing tips that can skyrocket the performance of your marketing emails. I'll also show you a tool to help you manage your email marketing efforts with ease.
This Article Contains:
15 Excellent Email Marketing Tips to Boost Your Outreach
Let's jump into it.
15 Excellent Email Marketing Tips to Boost Your Outreach
Let's take a look at 15 tips that can help you boost your email performance and business growth:
1. Send Emails at the Optimal Time for Maximum Engagement
Did you know that the timing of your marketing emails can significantly affect your engagement levels?
When sending marketing emails, you should only send them when a person checks their inbox.
One of the best times to send out an email is early in the morning, around 6 AM, since most people check their emails when they wake up before they go to work.
You can also send promotional emails around 8 PM — as some people have a habit of checking their phone for emails and social media notifications before going to bed.
However, if you want to send out emails during the workday, you can send them around 2 PM since many people are usually free at that time.
Confused with all these conflicting times?
Don't be!
The best time to send an email is when it works for you.
Test different sending times to discover what time works best for you and your unique audience.
2. Use a Calendar to Manage Your Email Marketing Schedule
If you want your marketing emails to perform well, your email marketing strategy has to be consistent.
And the best way to achieve consistency is by sticking to a schedule, right?
Use a calendar to manage your email schedule easily.
You can even set your content marketing plan around this calendar to ensure your email and content strategies are aligned.
For example, you can allocate topics for each week of the month and plan your emails around those topics.
This way, your emails will revolve around consistent topics, and recipients will know exactly when to expect your emails.
3. Send Mobile Friendly Emails
Did you know that emails that lack mobile device optimization are deleted in less than three seconds?
Today, most email recipients view their emails on a mobile device, so you need to send mobile-friendly emails.
You can use mobile friendly templates for most emails that contain images and other media. For plain text emails, ensure that you use easily skimmable text.
Most of us use HTML email templates these days. However, if you have a developer on your team who builds HTML templates, make sure those emails are optimized for mobile users.
4. Avoid Complicated Designs
Attractive email template designs can help you catch the eye of a subscriber easily.
From background colors to font types and images — there are tons of customization options available.
But what if your template design is too complicated?
A complicated email design not only looks bad on mobiles and other handheld devices, it also distracts your audience from the content of the email.
Consider keeping your email templates simple and ensure they display correctly on all platforms. This way, you'll keep your emails attractive and get your content across to recipients without a hassle.
5. Pay Attention to Your Subject Line and Pre-Header Text
Pre-header text (preview text) is the text you see right after the subject line in your inbox — and it's critical to your emails' open rate.
Including attractive pre-header text in your emails can help you quickly increase engagement rates. You can expect increased replies, a high click-through rate (CTR), and a bigger website visitor count.
But the problem?
Most marketers focus on the email subject line and pay little attention to pre-header text.
While they don't necessarily leave the preview text blank, marketers rarely use pre-header text that matches or complements the subject line.
Pay attention to your subject line and pre-header text, and optimize them to ensure they complement each other. You can then expect to see high levels of engagement in emails!
6. Add a Personal Touch to Emails
Would you rather open a generic-looking email or one that addresses you personally?
Recipients will rarely respond to generic promotional emails.
If you want a high response rate and high engagement levels, be sure to personalize every marketing email in a way that resonates with your target audience. You can customize aspects like the subject line and how you greet the reader to make emails more personal.
This way, you can build a connection with your audience, which will help you easily convert subscribers into customers in the future.
Wondering how to send thousands of personalized emails?
Read my complete guide to mail merge personalization in Gmail. 
7. Include Links and CTAs
When you want to convert prospects, sending emails with valuable content isn't enough. You need to figure out how to turn each of your marketing emails into a lead magnet.
One of the best ways to do this is to include links and a Call-to-Action (CTA). A CTA prompts your reader to take action — like click on a link or sign up on a site.
Using a CTA can push your audience to perform an action you want them to take. Using power words like "Download for free," "Discover more," or "Sign up now" in a CTA button can also significantly increase the click-through rate of promotional emails.
8. A/B Test Emails for Better Results
Split testing (or A/B testing) refers to the process of sending the same email with minor changes to several groups of recipients.
Marketers can choose A/B aspects to test such as:
From line
Subject line
Email content
Links
CTA
Email timing
When you send different versions to several small groups of recipients, you can see which version of an email performs best and send that version to the rest of your mailing list.
However, remember to A/B test only one aspect of an email at a time. Otherwise, you'll have a hard time figuring out which email element is causing the performance gap.
9. Send Follow-Up Emails
Most email recipients won't respond to the first email you send.
They'll usually forget to open it or won't have time because of other commitments.
This is why it's essential always to send follow-up emails and give them a second chance to engage with your emails.
You can also try using the double-open strategy to increase engagement.
Here, you send the same email to a subscriber who hasn't opened your initial email but with a different subject line.
Remember to rework your subject line and wait for at least 3-5 days before sending your follow-up email.
Having trouble writing a follow-up message?
Check out my guide on how to write follow-up emails.
10. Allow Readers to Unsubscribe Easily
This sounds a little counterintuitive, right?
Why would you allow your audience to unsubscribe easily?
While letting readers unsubscribe from your emails easily can lower the size of your audience, not allowing them to unsubscribe can be more harmful.
How?
When readers aren't interested in your emails, the first thing they look for is a way to unsubscribe.
But if you don't allow them to unsubscribe easily, they will still try to stop receiving your emails. So, users could report your emails as spam to stop receiving them.
This can hinder your email marketing efforts as it affects your sender reputation, and your emails now have a higher chance of ending up in any recipient's spam folder.
If a reader feels your emails aren't of interest to them, let them unsubscribe so you can focus only on prospects who are interested in your marketing emails.
11. Regularly Update Email Lists
If you're looking for great email marketing results, ensure that you keep your email list updated regularly and remove inactive subscribers.
Sending emails to inactive addresses not only fails to deliver your message to an inbox but also affects your sender reputation and your overall deliverability levels.
Marketers spend too much time growing email lists and not enough time cleaning them regularly.
Remember, there's no point in having an extensive email list if most of those addresses aren't going to help you reach your marketing goals!
12. Segment Your Email List to Send Only Relevant Content
Email list segmentation helps you group recipients that have common attributes and interests.
Sending the same email to everyone on your list increases your chances of being irrelevant to some recipients. And when a potential customer finds your content irrelevant, they'll unsubscribe from your emails.
However, certain customers will share similar interests and goals with each other — and reaching out to them together makes sense.
You can use segmentation to create personalized content that can influence similar recipients to act. Segmentation also allows you to design customer journeys for each group, which can improve efficiency and results.
13. Don't Overuse Exclamations and Capitalization
Which emails scream "spammer" when they reach your inbox?
They're the ones with tons of exclamation points and all caps in the subject line and email content.
Overusing exclamations and CAPS can remind your audience of spammy marketing tactics. These can inadvertently reduce your open rate and email deliverability. Additionally, if enough recipients decide to report your email, your domain can even be blacklisted by a spam filter.
Remember to keep your text simple and only use exclamation points and uppercase letters when necessary.
14. Build Relationships Before You Promote Your Product
Every email marketer wants to grow their audience and business. But that doesn't mean you should start advertising your product from the first email itself.
The focus of your marketing efforts should be to build healthy relationships with prospects and increase brand awareness. When these prospects see the value that your business can provide to them, your conversion rate will increase.
Working to sustain relationships with each customer will also help you generate recurring revenue and grow your business.
15. Use an Email Marketing Tool to Automate and Monitor Emails
Managing a marketing campaign manually can be a tiring task, especially if you have hundreds or thousands of contacts in your list of email addresses.
If you're looking for a powerful tool that will help manage all your email marketing efforts and support email marketing automation, GMass is built for you!
What is GMass?
GMass is a powerful email tool that works completely inside of Gmail.
GMass' features have made it a popular email outreach tool among employees of tech giants like Google and Uber and social media platforms like Twitter and LinkedIn.
Any small business, institution, or individual can use GMass to send any email marketing campaign through Gmail.
With GMass, you can:
Schedule and send email campaigns
Automatically personalize every outgoing email
Use email metrics to keep track of email performance
Automate the follow-up email process
Improve email deliverability with custom tracking domains
But that's not all!
Anyone can use GMass.
All you need to do is add the Chrome extension to your browser, and you're ready!
Key Features of GMass
Here are some of the best features of GMass:
1. Use Email Metrics to Measure Performance
Whenever you send an email campaign through GMass, it generates Campaign Reports that show you your emails' performance.
You can check out metrics like:
Number of unsubscribes
Number of replies
Open rate
Click-through rate
You can quickly access all of these reports from the Campaigns tab inside your Gmail inbox.
2. Customize Emails Automatically
Remember, email subscribers are far more likely to interact with personalized emails.
GMass helps you automatically customize every email in a campaign so that recipients feel like they've received tailor-made emails. GMass can add customized links, images, and text — and even insert a recipient's name from their email address.
If you want further personalization, GMass also offers conditional content that can help you further customize hundreds or thousands of emails at once.
Most recipients won't interact with your first email.
They'll either forget to reply or just ignore it.
So, it's always important to send follow-ups to your emails.
Thankfully, GMass has a feature to help automate your follow-up emails to increase email engagement. Using GMass, you can customize the follow-up email content, the number of follow-ups, and the time gap between follow-ups!
Having trouble waking up early to send emails at the right time?
Let GMass take care of it!
All you need to do is create your email and schedule it.
GMass will then send the email automatically at the scheduled time.
If you need to reschedule an email, just head to the Drafts folder and change the timing.
Imagine manually creating a list of hundreds of email addresses for a campaign.
Exhausting, right?
With GMass, you can link a Google Sheet to carry out a mail merge easily for any email marketing campaign. GMass will automatically add each email address from a Google Sheet into your emails — you won't have to do anything!
Wrapping Up
Email marketing is one of the easiest ways to grow your customer base — provided you know how to do it right. You need to have a consistent marketing strategy and focus on delivering value to each prospect.
Use the tips I've mentioned above to refine your marketing strategy. Pair these up with an email marketing and personalization tool like GMass, and you'll achieve your email marketing goals in no time.
Download the GMass Chrome extension and take your email campaigns to the next level today!
Email marketing, cold email, and mail merge

inside Gmail



Send incredible emails & automations and avoid the spam folder — all in one powerful but easy-to-learn tool

TRY GMASS FOR FREE

Download Chrome extension - 30 second install!
No credit card required
Love what you're reading? Get the latest email strategy and tips & stay in touch.