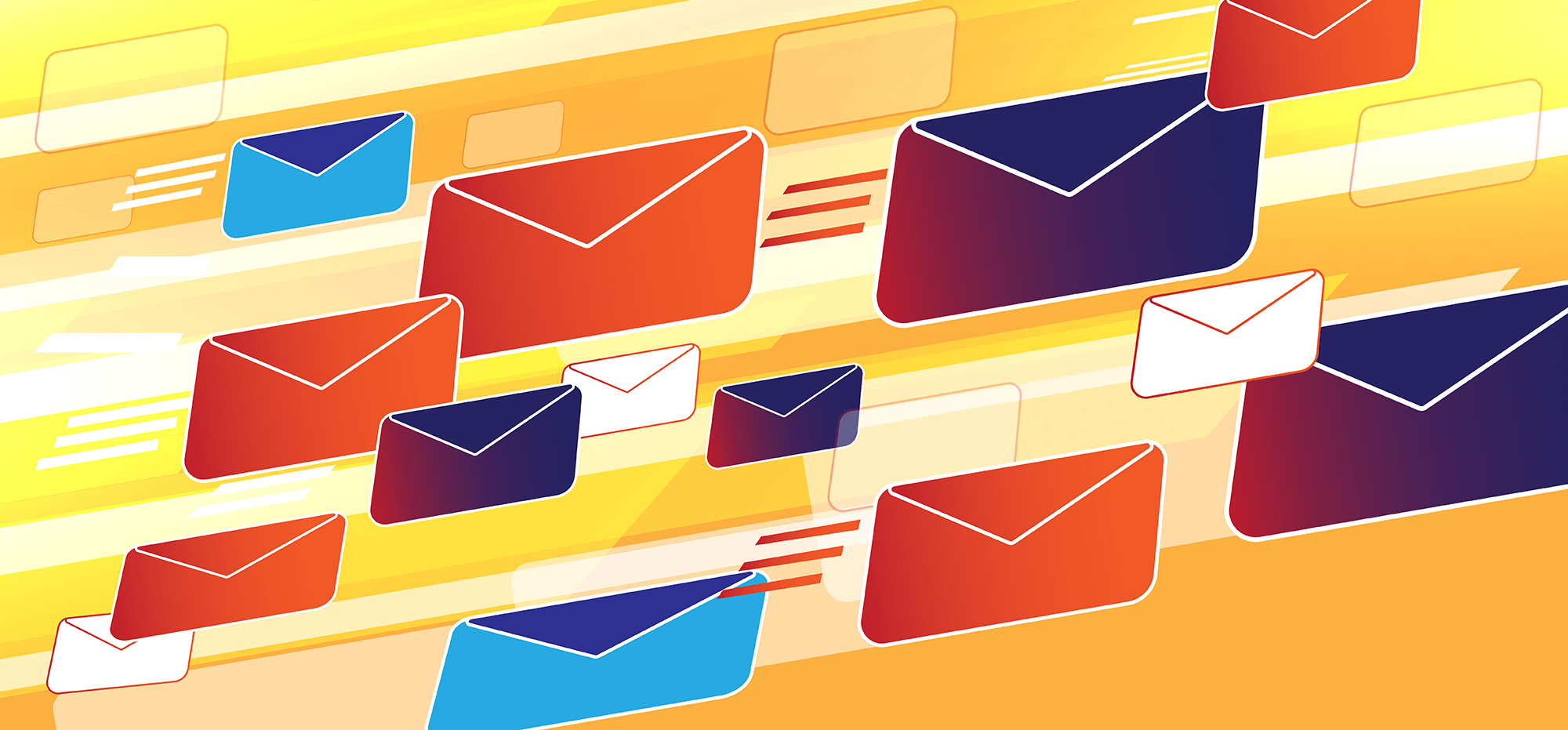 Speed has never been one of GMass's strengths. Until now.
If, for example, you need to send 1 million emails in an hour, then GMass isn't the right software for you. If, however, speed can take a backseat to optimal deliverability, then GMass is likely a winner for you.
There are two ways to send with GMass — natively through your Gmail account, or via a third party SMTP service like Sendgrid. In both cases, GMass "acts" like you're sending the emails directly from your Gmail account. All emails show up in your "Sent Mail" folder, so they can be searched, and you can still use auto follow-ups.
We have now introduced a way to send faster, when using the SMTP option. You can choose to skip the logging of emails to your "Sent Mail" folder which more than doubles the sending speed.
Just how fast is fast?
There are too many factors to give you average speeds, because the speed at which a 5 KiloByte email sends over SMTP is far greater than the speed at which a 5 MegaByte (MB) email sends over SMTP. Rest assured, though, if you've been annoyed at how slow GMass sends over SMTP, you'll be thrilled with this new option. Just check the "Fast sending" option when selecting to send via SMTP.
Here's a screenshot: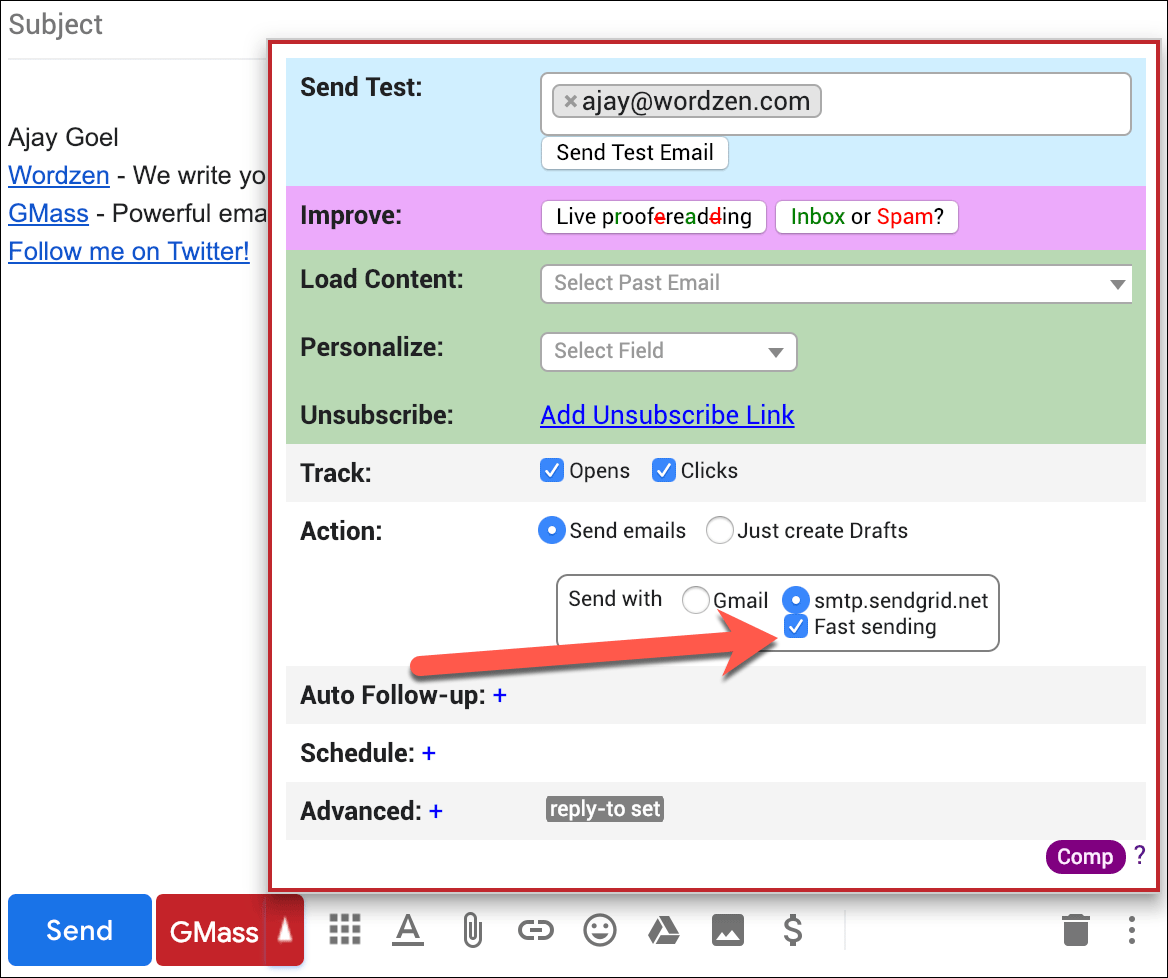 Consequences of fast SMTP sending
Because sending fast skips logging emails in the "Sent Mail" folder, this prevents certain features from working:
You can't use any auto follow-ups when this option is on. Without the original sent email in your "Sent Mail" folder, follow up emails can't be "tied" back to the conversation of the original sent email.
If you're using an SMTP service that has the option to send bounces back to you, like SendGrid, then GMass won't be able to detect the bounces and add those failed addresses to your GMass Bounce List. That's because the bounceback notifications will arrive as individual emails, instead of threaded to the original sent email, since the original sent email will be nowhere to be found in your Sent Mail folder.
Bottom line — only use the "Fast SMTP" option if you're sending a regular email marketing campaign that doesn't require auto follow-ups and doesn't require reporting on bounces.
See why

99%

of users say they've had their best deliverability ever with GMass

Email marketing, cold email, and mail merge all in one tool — that works inside Gmail

TRY GMASS FOR FREE

Download Chrome extension - 30 second intall!
No credit card required
Love what you're reading? Get the latest email strategy and tips & stay in touch.