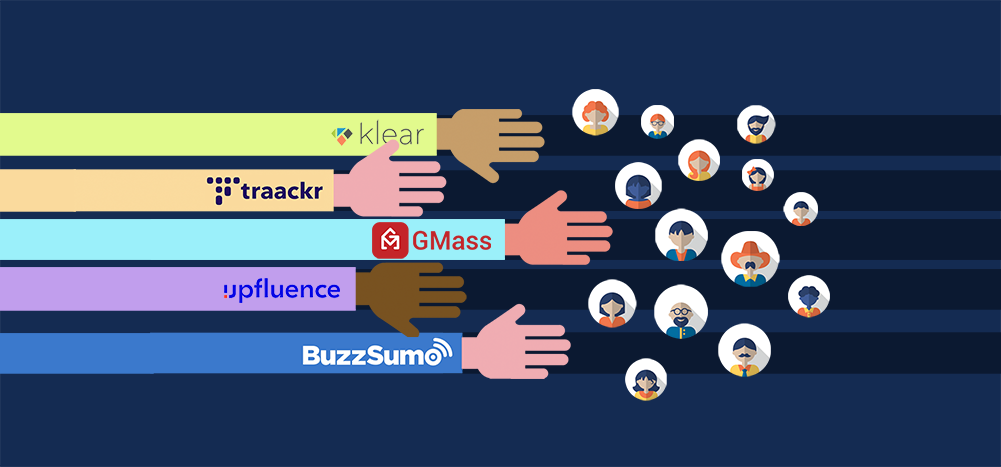 Looking for the perfect outreach tools to make more connections?
Effective outreach campaigns are the backbone of any successful business.
After all, you need to reach out to your prospects to get the word out, right?
In this article, I'll highlight what goes into an effective outreach campaign and highlight the outreach tools that all marketers need for each step of the process.
Here's what this article contains:
Let's get started.
What does outreach mean in business?
Outreach is the process of proactively contacting prospects, leads, influential people, or anyone in your target audience in an effort to move your business forward.
Outreach in business is generally cold — that is, you're reaching out to someone who is unfamiliar with you. Ideally, the offer you're pitching is mutually beneficial: There's something in it for both you and the person or group you've contacted, which then makes it far more likely that things will move forward.
Outreach is sometimes referred to as "outreach marketing," though outreach is really more sales than marketing. The most common forms of outreach are cold email, cold calling, and direct messaging on platforms like LinkedIn.
What goes into an effective outreach campaign?
How do you know which outreach tools you need?
First, by understanding how to run killer outreach campaigns!
Businesses use outreach campaigns to attract a target audience or connect with prospective partners.
What's the chief goal of these campaigns?
Outreach campaigns help you expand your network and connect with influential figures in your industry. By expanding your network, you can also increase your revenue.
How?
The people you reach out to can:
Become your clients or customers, directly contributing to your revenue.
Become your partners so that you can leverage their social network and target audience to get more customers. For example, influencer marketing is a popular type of marketing campaign where you reach out to social media influencers to promote your product.
Form content partnerships to connect with influential bloggers and to get valuable backlinks to your company website. Additionally, you could approach them for guest post opportunities to leverage their site and audience to get your message across to their audience. Alternatively, you can approach these influencers to get them to write guest posts on your site to drive traffic in your direction.
Write about you. You could also run PR outreach campaigns to connect with journalists and top bloggers to cover your company news, product launches, and so on.
But you can't start an outreach campaign out of nowhere!
There are three key phases you need to organize.
Let's take a look:
1. Prospecting
Before you reach out to anyone, you have to know who to reach, right?
The prospecting phase is where businesses identify the people they want to reach. Remember, you only need to reach out to people who can help your business grow.
For example, in influencer marketing campaigns, you have to identify the right influencers whose followers are part of your business' target audience.
After you've pinpointed who you need to reach, obtain their contact information and data about their social connections. Go through as many resources as you can to build a comprehensive database about each prospect to make reaching out to them easier.
2. Outreach
Once you have built up a list of contacts, you can reach out to them.
This phase includes making the initial contact and trying to build a connection with them. Most companies use email to do this as it's convenient and simple. Some people even use social media platforms like Twitter, Facebook, and LinkedIn to contact prospects. But that's a bad idea because it's difficult to execute and track at scale.
3. Managing Relationships
After you've contacted your prospects, you need to continue to build your relationship with them to achieve your marketing targets.
For example, if you're conducting influencer marketing campaigns, your influencers have to promote your products and services for you to benefit from the relationship.
This stage involves managing influencer replies, projects, and any other information that can help you carry the relationship forward.
Outreach tools you need for effective marketing campaigns
If you want to conduct an effective outreach campaign, you're going to need the right influencer outreach tools.
Think about it.
Would it be efficient to scribble down the email addresses of all your prospects on paper when you start your email outreach campaign?
Nope!
It's super inconvenient, and your team could always lose that list!
That's why using the right outreach tools is essential to conducting an efficient influencer outreach campaign.
Here's a quick look at the outreach tools your marketing team should be using today:
Stage 1: Finding your prospects
The first step in any outreach campaign is to figure out who you'll reach.
However, manually looking for influential social figures in your industry and going through LinkedIn and Twitter for their contact information would take forever!
You need influencer outreach tools that will help your marketing team identify hundreds of social influencers in one click to boost your outreach efforts.
Here are two outreach tools that can help you find prospects:
1. BuzzSumo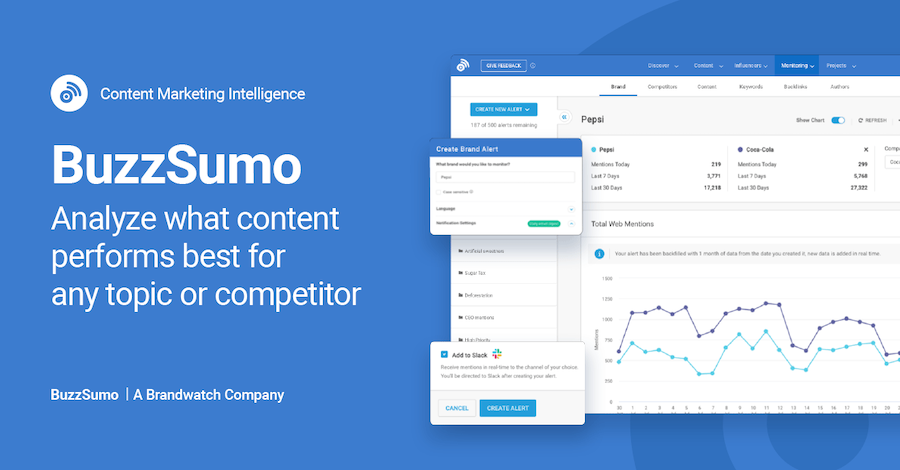 Image source: BuzzSumo Website
BuzzSumo is a powerful influencer marketing and outreach platform.
BuzzSumo uses content analysis to boost your outreach efforts by finding out which influencers are talking about topics you're interested in, or which bloggers are publishing articles that might be linked back to your article. Like other blogger outreach apps, such as Ninja Outreach, BuzzSumo makes finding the right people a piece of cake!
How does it help you?
BuzzSumo can help you find and connect with blogger prospects and influencers who are writing about topics related to your business. You can even check what they're doing on Instagram and Twitter to see if they're a good fit.
A. Find influencers by industry
Your prospects should be interested in the work you do.
Think about it.
If your business is built around travel, an influencer focusing on beauty isn't going to be of much help, right?
With BuzzSumo blogger outreach software, you can filter out topics and look for the people talking about them on social platforms.
This way, you can easily find out which influencers, bloggers, or journalists are writing about your niche and get in touch with them for link building, content marketing, and other influencer marketing ideas.
B. Follow influencers within the app
The tool's search feature is going to find several influencers, journalists, or blogger prospects who can help you promote your business.
But your team can't immediately reach out to them.
First, they need to follow them for a while on apps like Instagram and Twitter to find out if they're a good fit or not.
However, individually tracking each prospect's work is something for which your marketers don't have timer.
Don't worry!
BuzzSumo has a feature that lets you track influencers within the app based on social KPIs like follower counts and engagement rates.
This feature can even update you on new content put out by these influencers, which can help you make the right decision before you reach out to a potential partner.
Pricing
The BuzzSumo influencer and blogger outreach app has four pricing plans:
Pro: $99/month – Unlimited searches + 5 Alerts and 5,000 mentions + 1 year of data + 1 to 5 users + 5 projects + 1,000 URLs.
Plus: $179/month – Everything in "Pro" + Content analysis reports.
Large: $299/month – Everything in "Plus" + 15 users + 200 exports + 50 trending feeds + Advanced trending filters.
Enterprise: Custom plans offered at $499+ per month.
2. Klear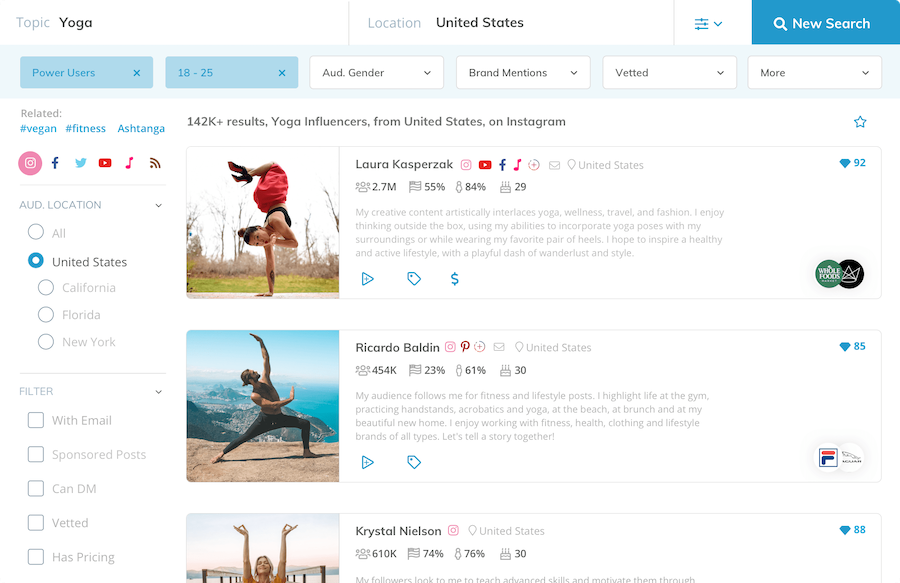 Image source: Klear Website
Klear is another outreach platform that helps you connect easily with the blogger and influencer community.
Unlike other outreach tools, Klear offers detailed analytics to track the performance of prospects you're interested in, boosting the efficiency of your outreach efforts.
How does it help you?
Klear is an easy-to-use tool that focuses on getting you relevant influencer and blogger information quickly.
Since Klear streamlines the "finding your contacts" phase, you can spend more time writing outreach emails and communicating with your prospects to facilitate your marketing activities.
Here are some Klear features that can help you:
A. Use "monitors" to get better information
Sure, Klear can help you with influencer and blogger outreach, but it can also do much more!
Klear offers "AI-powered monitors" to keep track of topics in which you're interested.
For example, if you want to compare influencers with each other, just add their accounts to the app. You can see how they compare in terms of engagement, follower growth, and external mentions.
Klear even has graphs that visualize all this data for you. That can help you make a quick decision about which prospect is a better fit for your blogger outreach process. This way, you can approach the right people for guest posting and link building opportunities.
B. Spot fake numbers easily
When you spend your money on influencer and blogger outreach, you want to see real results, right?
Unfortunately, some influencers have followings full of bots that ramp up their follower numbers. This means that a significant percentage of an influencer's following could be fake profiles powered by auto-bots.
Partnering with such influencers is a waste of your time and resources.
Fortunately, Klear has an AI-driven Fakespot technology that separates real Instagram and Twitter followers from bots so that you can see which influencers are worth your time and marketing budget!
Pricing
Klear offers primarily custom pricing plans for all customers.
Stage 2: Contacting your prospects
Once you have a list of suitable influencers, journalists, or bloggers to partner with, it's time to reach out to them.
However, as you could be contacting dozens or hundreds of influencers, you can't manually address each of them, right?
But at the same time, you can't send Facebook or Instagram influencers a generic message. That's a sure-fire way for them to ignore your outreach campaign!
But don't worry, there's a solution.
Just use a cold email campaign management tool!
It will help you reach your target audience and carry out your outreach strategy effectively.
Here's the best email outreach tool for 2020:
GMass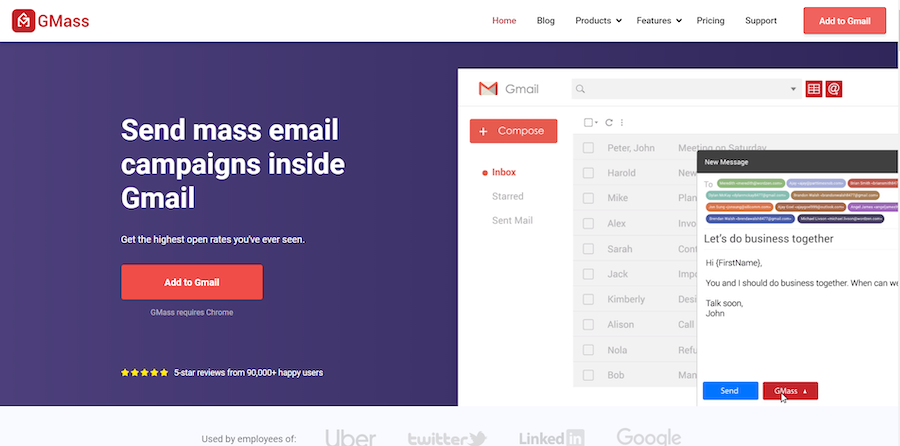 GMass is an email outreach tool that's used by the likes of Google, Uber, and social media platforms like Twitter and LinkedIn for their email tracking needs.
GMass can help you run cold email campaigns straight out of your Gmail inbox and is used by marketing teams worldwide.
But GMass isn't only for large marketing and sales teams!
Even individuals or small businesses can use GMass to manage all of their email campaigns.
How does it help you?
With GMass, you can:
Use mail merge to send sales or marketing outreach emails to tons of influencers from your Gmail inbox.
Personalize your outgoing email campaigns
Use multiple email templates to send out tons of blogger outreach emails quickly.
Automatically track your email outreach campaign accurately.
Easily schedule and manage your email outreach campaign.
Anybody can start with GMass quickly – just download the Chrome extension and sign up with your Gmail address. Then, you're all set and can start your cold email outreach campaign.
Key Features
Here are some GMass features that can streamline your outreach process.
A. Quickly create large email lists for your influencer and blogger contacts
Putting together email lists manually can be a tiring and time-consuming task.
Imagine putting hundreds of influencers' emails together into one list?
It could take forever!
Fortunately, GMass can automate email list building for you.
Just input your contact data in a spreadsheet, and GMass will automatically generate email lists from the data in the sheet!
But that's not all.
Sure, you can use an Excel file or a CSV file to import your contacts for a cold email outreach campaign, but GMass works directly with Google Sheets, too!
This way, if you save all your influencer outreach details on Google Sheets (like most people), you can connect it directly to GMass!
B. Automatically personalize every email you send to an influencer or blogger
You can't send the same generic marketing email to all the Instagram influencers and bloggers on your list, right?
And sending generic emails to journalists is a sure-fire way to get blacklisted.
When you reach out to influencers for the first time, your message has to sound personalized and tailor-made for them.
Why?
It will make the blogger or influencer feel like you're reaching out only to them. They won't feel like they're part of some mass cold email campaign!
But personalizing hundreds of outreach emails?
That will take ages!
Unless you use GMass. 
It helps you automatically personalize your blogger outreach email campaigns.
Here are some of the personalization features GMass offers you:
Auto First-Name Detection and Entry – GMass automatically detects your recipient's first name from the email address, allowing you to add it to the email.
Add Customized Paragraphs – You can customize large blocks of text in your cold email outreach campaign on a recipient-by-recipient basis.
Add Personalized Images and Links – Add personalized images to your marketing email on a recipient-by-recipient basis.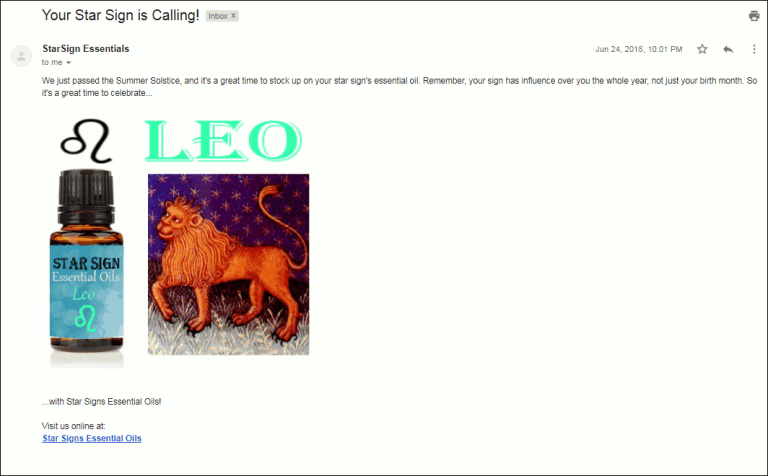 Click here to learn more about personalizing each email before you send emails to recipients.
C. Detailed outreach campaign reports track your performance
When you send an email campaign to your blogger prospects or any of your Instagram influencers, GMass generates a comprehensive Campaign Report.
This report details the core email metrics that are used to analyze your email engagement rates.
Here are some of the metrics present in a GMass Campaign Report:
The total number of unique email addresses to which a mail merge campaign was sent.
The total number of unique email addresses that opened the marketing email you sent.
Note: The GMass email outreach app gives you accurate email statistics by only tracking unique opens. If a blogger opens an email more than once, the report won't show these new, non-unique opens.
The total number of unique email addresses that clicked on a link in your email.
The total number of prospects that replied to your email.
The total number of email recipients that unsubscribed from your emails.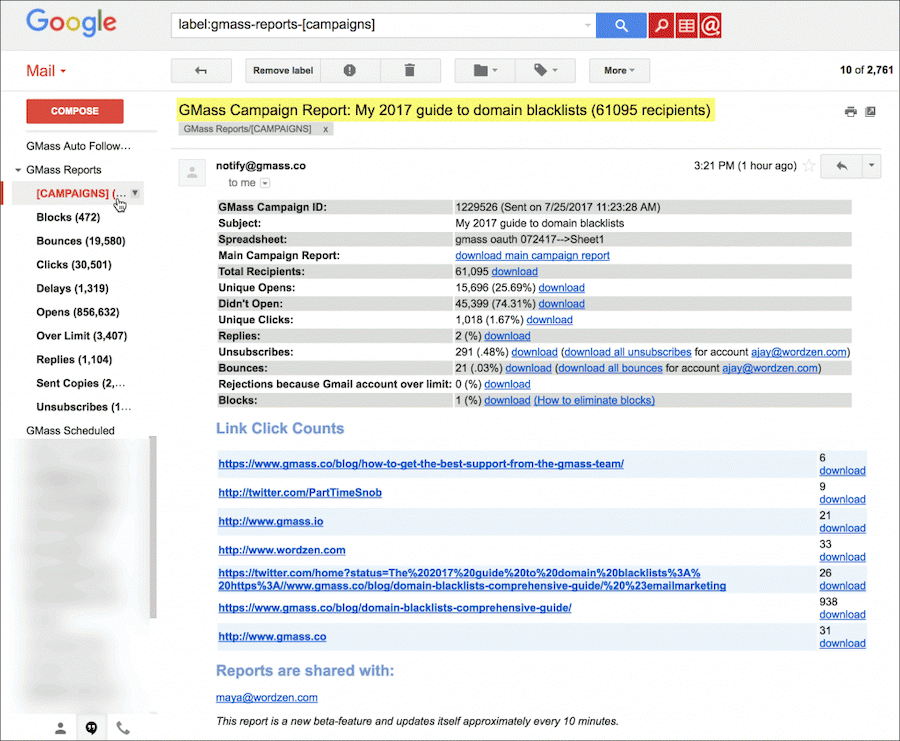 But it doesn't end there!
Most email outreach tools require you to open a separate tab to manage your email campaigns. This can make these email outreach tools complicated and frustrating to use.
However, GMass puts all your email campaigns inside the Gmail inbox for added convenience!
You can access these mail merge campaigns from the [CAMPAIGNS] label in the sidebar.
D. Schedule your emails to reach your prospects at the right time
Influencers and bloggers are busy people. They receive outreach campaigns all the time!
So how do you stand out?
Sure, sending them a personalized message helps, but it's not enough.
To make sure your emails get noticed by influencers, you have to send them at the right time. You have to send your message when they're most likely to check their inbox.
But you can't stay online all the time to send emails, right?
Don't worry, GMass has you covered.
GMass lets you schedule email campaigns in advance to maximize email engagement.
Just write your email and set a time to send it. GMass will handle the rest.
How does this feature help you?
You don't have to be online to send emails.
You can plan an email outreach campaign in advance.
You can set your email campaigns to reach influencers when they're most likely to check their inbox.
And if there's a change in schedule, just head to the Drafts folder and reschedule your campaign!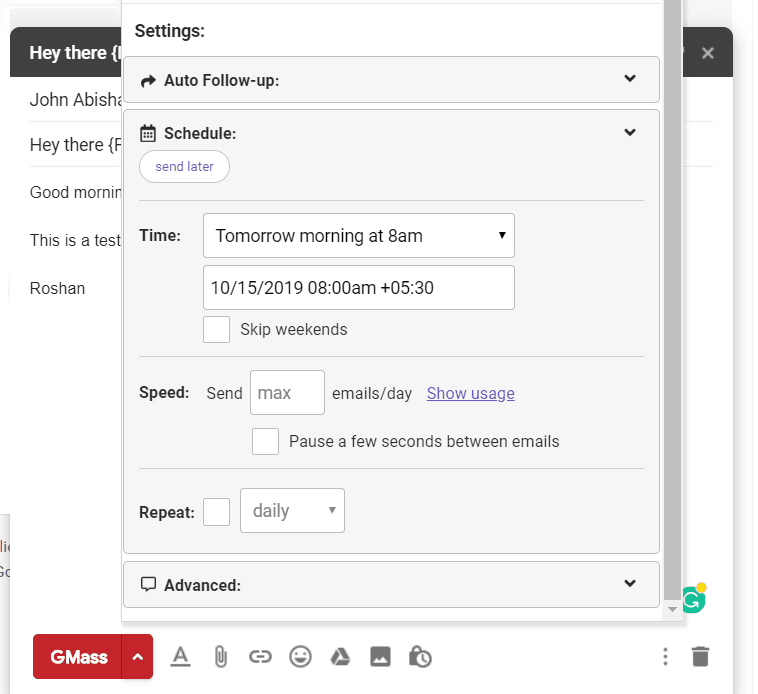 E. Automate follow-up emails to stay in touch with influencers easily
Since influencers and journalists get tons of messages every day, they might not get a chance to open or reply to your first email.
So, what do you do?
You send a follow-up email!
But manually sending follow up emails to hundreds of prospects can be exhausting.
Instead, use GMass!
GMass automates the follow-up email process to boost response rates.
You can even customize aspects of these follow-up emails like:
The follow-up email trigger.
For example, GMass can send the follow-up email when an influencer clicks on a link in the email.
The number of follow-up emails to be sent.
Time gaps between each of the follow-up emails.
The message included in the follow-up marketing email.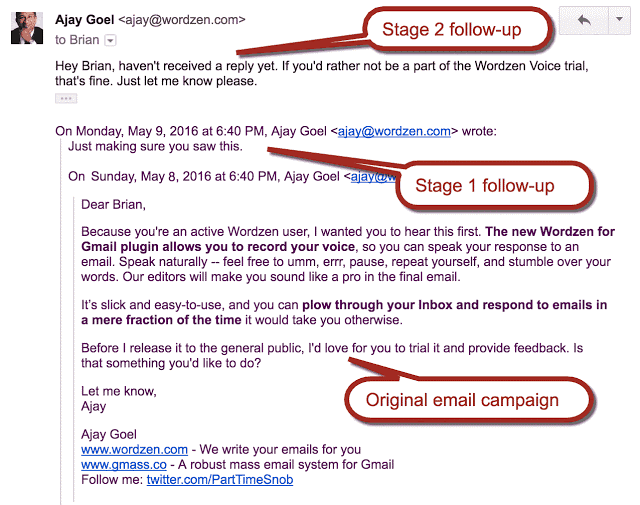 Pricing
GMass has three pricing plans:
Free plan: all features + supports free email tracking for 50 emails per day.
Individual:

Minimal: $8.95/month – all features excluding auto follow-ups + unlimited email tracking + email templates
Standard: $12.95/month – offers "Minimal" perks + removes the GMass footer from emails.
Premium: $19.95/month – offers "Standard" perks + auto follow-ups.

Team:

Premium: starts at $89/month for a five-member team – supports all features.
Stage 3: Managing your contacts
You've reached out to prospects, and they've replied with interest.
So, what do you do now?
It's time to start building and managing relationships with them!
But you can't manage tons of relationships on your own, right?
You won't have any time to focus on your other business activities!
That's why you need a little help to manage your influencers.
Here are the best outreach tools for that:
1. Upfluence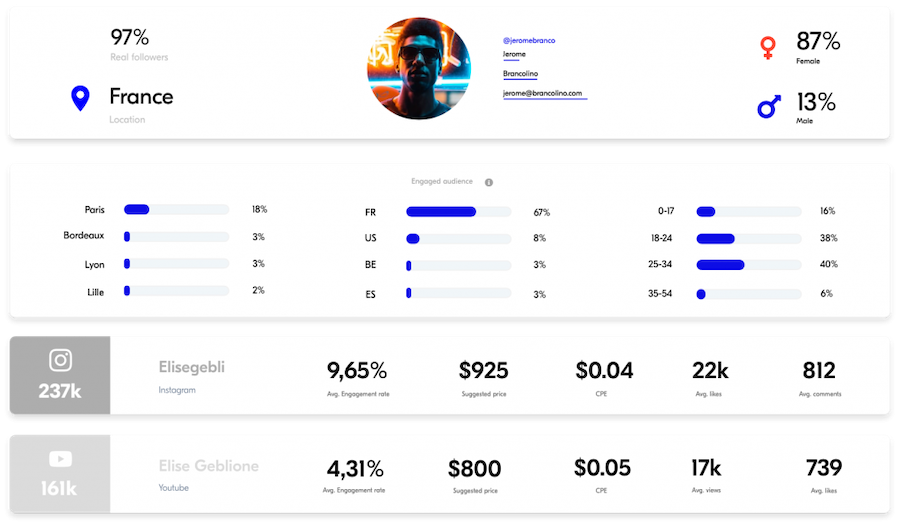 Image Source: Upfluence Website
Upfluence is a powerful IRM (Influencer Relationship Management) and outreach platform. It's designed to help you keep track of all the influencers you work with and enables you to manage your projects with different influencers.
How does it help you?
Upfluence can help you manage your relationships with influencers and bloggers.
You can use it to view all the prospects you're currently in contact with and quickly filter them by name, campaign, and location. You can also track your performance on Facebook, Instagram, and other platforms within the app.
Here are some of Upfluence software's best features:
A. Powerful dashboard
Users can easily use the Upfluence dashboard to sort out influencers and blogger prospects and see the projects on which they're currently working. You can even identify influencers that are producing the best results for you to focus on creating lasting relationships with them.
B. Detailed analytics
Upfluence gives its users detailed reports and stats to monitor your influencer outreach and measure your ROI. And unlike other outreach tools like Buzzstream and Hubspot Sales, Upfluence focuses on the stats that matter most.
Users can use the tool to track mentions of your brand and your influencer's brands across social media. It also provides all of the data in real-time, so you're updated as soon as anything happens.
Keep in mind that everyone who mentions you might not give you a backlink, and that might slip under the radar of your backlink tools like Ahrefs or SEMrush. So, tracking mentions is an effective way to keep track of your ROI.
Pricing
Upfluence offers custom pricing for all of its clients. However, you can try out their services through a free demo.
2. Traackr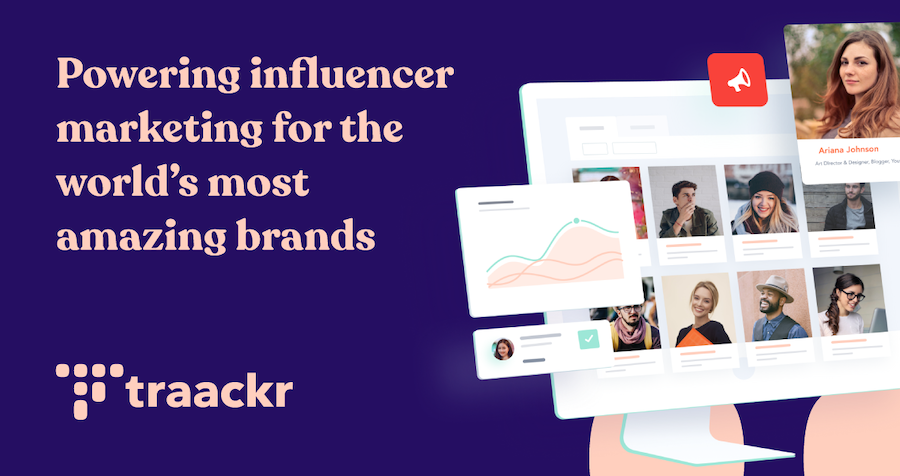 Image source: Traackr Website
Traackr is one of the best influencer outreach tools available. With Traackr, you can easily monitor your influencers and see how much impact each one has on your business.
How does it help you?
Traackr offers a host of features that can help you manage your relationship with influencers effectively. It even shows you your top influencers based on their reach and relevance on sites like Facebook.
Here are some of Traackr's best features:
A. Comprehensive influencer analytics
Traackr offers you detailed tracking metrics about your influencers. You can use these metrics to measure the impact of your influencer outreach relationships, track your ROI, and gain insight into how your business can grow.
B. Advanced campaign scheduling
Traackr has a campaign schedule feature that helps you plan a marketing campaign with multiple influencers. If you have dozens of influencers or blogger partners, this is an easy way to stay on top of everything so that you can make the most of your influencer marketing campaigns.
Pricing
Traackr offers custom pricing plans for each of their customers.
Conclusion
Outreach campaigns are one of the best ways to promote your business and connect with prospects in 2023. But manually searching, contacting, and managing your influencer and blogger prospects is impossible!
Make sure to use the blogger outreach tools we've mentioned here to connect with your influencer prospects.
In no time, these outreach tools are going to help you conduct an effective influencer marketing campaign every step of the way!
And since email outreach tools like GMass play a key role here, why not download the Chrome extension today and give GMass a try?
Ready to

transform Gmail

into an email marketing/cold email/mail merge tool?

Only GMass packs every email app into one tool — and brings it all into Gmail for you. Better emails. Tons of power. Easy to use.

TRY GMASS FOR FREE

Download Chrome extension - 30 second install!
No credit card required
Love what you're reading? Get the latest email strategy and tips & stay in touch.