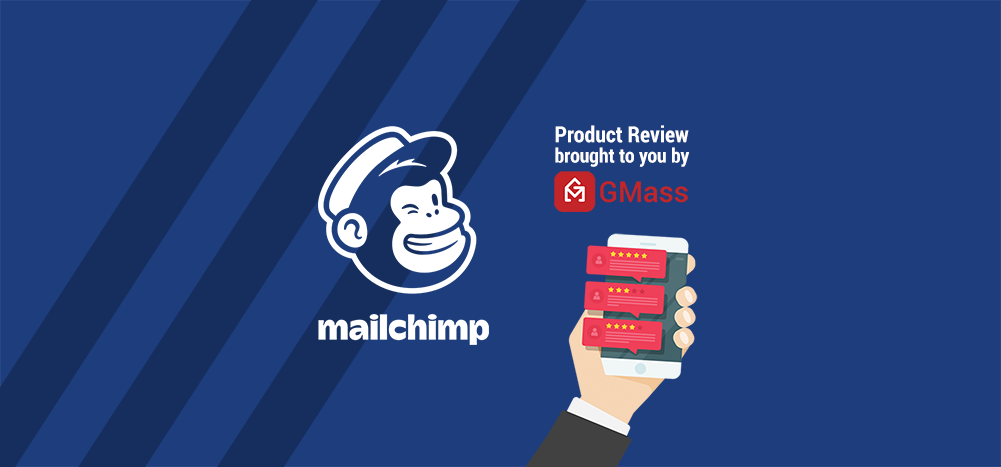 Read any good Mailchimp reviews lately?
Mailchimp is a powerful email marketing tool that lets you send large email marketing campaigns, use marketing automation to send targeted emails to multiple lists, and even build landing pages.
However, it might not be the perfect fit for everyone.      
In this Mailchimp review, I'll cover everything you need to know about it, including its key features, pricing, and limitations. I'll also highlight a Mailchimp alternative that's perfect for all email outreach needs.
This Mailchimp Review Covers:
Let's dive into it.
What Is Mailchimp?
Mailchimp is a cloud-based email marketing platform. It helps you create, send, automate, and manage marketing and transactional emails.
It's promoted as an all-in-one solution to marketing — offering digital marketing and social media marketing features, like managing your Facebook ads, landing page, and website sign-up form.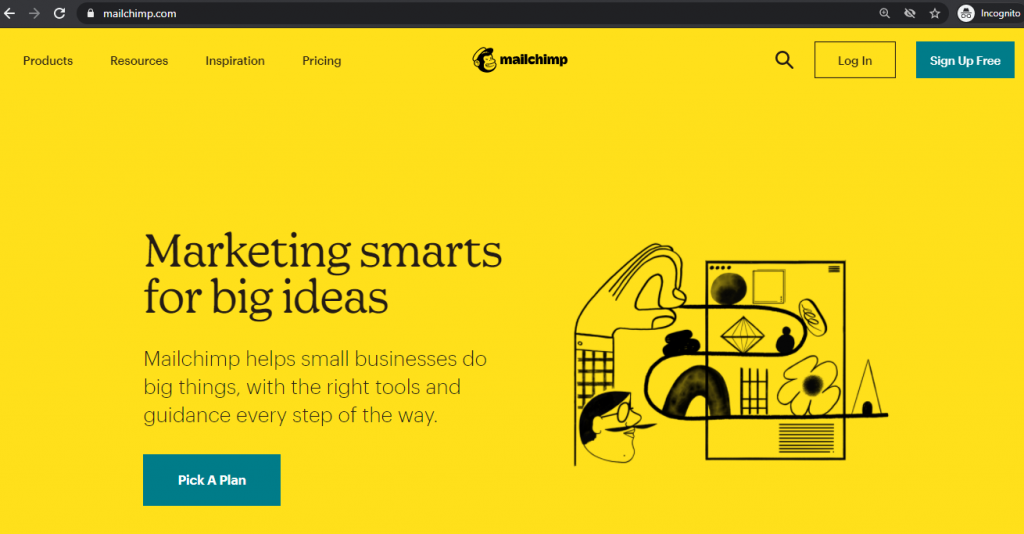 Sounds good, but how does this email marketing platform actually work?
You can integrate Mailchimp with opt-in forms and landing pages to capture the email addresses of your website visitors and leads.
Additionally, Mailchimp lets you import email lists from an Excel spreadsheet or Google Sheet into its platform. Then, just go to the Campaigns tab and use the Campaign Builder to create emails.
Here you can:
Choose the campaign type — Choose among Regular, Automated, Plain Text, and A/B Test options.
Select specific recipients from the list or the entire list depending on your email marketing needs.
Create segments of the selected recipients/lists based on campaign responses.
Enter your campaign name and subject line, and enable/disable tracking options.
Use Mailchimp's easy drag-and-drop editor to create your email. You can also use an email template to speed up the process.
You can then send out the campaign immediately or schedule it for distribution later.
5 Mailchimp Features That Power-Up Your Email Marketing
Let's go over five key Mailchimp features in this Mailchimp review:
A. Email Marketing Campaigns
Mailchimp helps you create four types of email campaigns.
Let's take a quick look at each campaign type:
1. Regular
The Regular campaign helps you customize and design emails to maximize marketing campaign performance and audience engagement.
In a Regular campaign, you can choose from pre-built, basic templates or use custom code to create your own emails from scratch.
While Mailchimp's easy-to-use drag-and-drop builder helps you create beautiful emails, its Content Studio ensures that all the design elements and email templates are stored safely for future needs.
Additionally, Mailchimp's Creative Assistant tool helps you create designs for your emails instantly using your landing page theme or website colors, fonts, images, and logos.
2. Plain Text
Want to send simple text emails to your customers without any images or enhanced designs? Use Mailchimp's Plain Text campaign.
However, note that you can only compose your plain text email with Mailchimp's Campaign Builder. Copy-pasting email content from Microsoft Word or other text editors can cause formatting errors.
3. Email Testing Campaigns
Mailchimp supports A/B testing and Multivariate testing to help you determine how to tailor your campaigns for better engagement.
a. A/B Testing
The A/B testing or split testing feature in Mailchimp tests the performance of up to three different versions (test combinations) of the same email based on a variable.
The four variables you can choose from are:
Subject line
Sender name
Content
Send time
Choose the variable you want to test, compose the email, and send the test combinations to different customer groups from your list.
Mailchimp automatically measures the performance of these test combinations based on click rate and open rate, etc., and identifies the winning combination. You can also manually choose the winning combination by going through Mailchimp's test reports.
b. Multivariate Testing
Multivariate testing allows you to test three out of the four variables and creates up to eight test combinations at the same time. The process for identifying the winning combination is the same as in A/B testing.
Note: While A/B testing is available in the base pricing plan, multivariate is exclusively for Premium users.
4. Automated
Mailchimp's Automation Builder helps you create automated emails based on user triggers. These emails are also called autoresponders.
Whether it's email campaign follow-ups or welcome emails, you can use Mailchimp's automation to create and automate email sends based on a specific date, event, or contact activity, such as opens, clicks, or unresponsiveness, etc.
B. Mailchimp Marketing API
Mailchimp's Marketing API allows developers to personalize Mailchimp's functions to sync emails, manage campaigns, and more.
You can even use the API to connect directly to your app to send automated transactional and marketing emails.
Additionally, with the Mailchimp API, you can:
Manage contacts with tags and segmentation.
Use webhooks to check opens and clicks.
View subscriber behavior and compare trends or patterns.
However, if you're looking to automate the whole customer journey (from visit to purchase), try out Mailchimp's Transactional Email add-on, Mandrill.
Check out my detailed Mandrill Review to learn more.
C. Advanced List Segmentation
Mailchimp's advanced list segmentation feature helps you organize your contacts into various segments for better targeting.
It lets you create customizable segments (subscriber lists) containing multiple conditions, such as:
Automation activity (lists that are created based on the automation activity triggered by the recipient)
Campaign activity (mailing lists based on emails sent, opens, and clicks)
Email client (lists based on your subscribers' devices and mailbox apps)
D. Detailed Reporting and Analytics
Mailchimp offers three types of email reports to help you analyze campaign performance. Here's a quick look into each report type:
1. Email Campaign Reports
Mailchimp's email campaign reports give you an overview of your email's engagement.
You'll not only get an idea of the number of recipients and email delivery time but also:
Opens, clicks, and bounce rates of targeted emails.
Competitors' campaign comparison for campaign benchmarking.
A count of subscribes and unsubscribes, etc.
If you have an online store, you can also view stats on different product purchases from your email campaigns in the ecommerce tab.
Ajay's Email Tip
Correctly starting and ending an email is necessary to increase email engagement. Check out my step-by-step guide on how to start and end emails the right way.
2. Comparative Reports
Mailchimp's comparative report helps you compare different email campaigns that you've sent over the last 18 months.
Available exclusively under Mailchimp's Premium plan, these reports can only be accessed by managers, business owners, and admins.
E. Multiple Integrations
From marketing automation and event management to payment processing apps, Mailchimp offers 200+ integrations to boost your email marketing capabilities.
Some of the best Mailchimp integrations include:
Social media platforms like Facebook, Twitter, and Instagram, etc.
PayPal
Calendly
Asana
You can also connect Mailchimp to your WordPress website through its WordPress plugin.
Mailchimp Pricing
Mailchimp offers four pricing plans to suit various user needs.
However, each plan comes with limited storage and email sends per month — starting at up to 500 contacts. When you exceed these limits, you'll have to pay additional charges, which can go up to $400/month.
The tool also has a Pay As You Go pricing structure — for which Mailchimp users would have to buy email credits (each email send costs one credit). You'll have to contact Mailchimp for the price of each credit.
Here are the details of their pricing plans.
I've mentioned the contact storage and email send limits for each plan for clarity. Note that "audience" is loosely equivalent to "list."
A. Free Plan
Supports:
Up to 2,000 contacts and 1 audience (subscriber)
A free Mailchimp domain
10,000 monthly email sends
Basic list segmentation and reports
Integration with 200+ apps
B. Essentials (starts at $10.25/month)
Supports:
Up to 50,000 contacts and 3 audiences
500,000 monthly email sends
Classic automation builder
A/B testing features
C. Standard (starts at $15.31/month)
Supports:
Up to 100,000 contacts and 5 audiences
1.2 million monthly email sends
Email address finder
Single-step and classic automation
D. Premium (starts at $306.15/month)
Supports:
200,000+ contacts and unlimited audiences
Over 3 million monthly email sends
Advanced list segmentation
Behavior-based automation
4 Mailchimp Limitations to Consider
Despite the various features Mailchimp offers, here are four significant limitations to using it:
A. Complicated Interface
Many user reviews highlight that Mailchimp needs a significant getting-used-to-it period to navigate its UI with confidence.
Additionally, customizing Mailchimp's settings can be very difficult.
If you want to personalize Mailchimp's settings to suit your needs, you'll have to go through several tabs and windows to find what you need — which makes it highly inconvenient.
B. Expensive Pricing
Out of Mailchimp's four pricing plans, the Free, Standard, and Essentials plans may seem inexpensive.
But there's a catch.
The free plan doesn't have the features to support extensive email marketing campaigns — it's more like a trial run than a proper plan.
Moreover, with its Essentials Plan (starting at $10.25/month) and Standard Plan (starting at $15.31/month), you can send emails to only 500 contacts. The moment you increase your number of contacts, the prices go above $100/month.
And as for the Premium plan, it starts at $306.15/month!
The bottom line is that to access almost all of Mailchimp's features and send emails to your massive customer base, you'll not only have to choose a paid plan but also rack up charges of more than $100/month.
C. Inadequate Support for Free Plans
If you're using Mailchimp's free account, you're probably all on your own.
For free users, the tool offers customer support only for the first 30 days, and only via email. After that, you'll either have to figure it out on your own or search for a solution in their knowledge base.
This raises two issues:
First, you'll have to wait for their response while you have a campaign to run. There's no specific response time.
Second, after the first 30 days, if you hit a roadblock using the platform, Mailchimp can't help you.
Surprisingly, for paid plan users, they offer not only 24/7 online support (chat and email) but also phone support. So for excellent customer service, you'd have to go for their expensive paid plans.
D. Doesn't Support Affiliate Marketing
While Mailchimp claims to be an "all-in-one marketing tool," it doesn't support affiliate marketing. This can be inconvenient for product promotion campaigns, especially for retailers.
How to Deal with These Drawbacks Using a Mailchimp Alternative
If there's one thing that's clear so far, it's that Mailchimp isn't perfect.
Besides not supporting affiliate marketing, Mailchimp is fairly expensive and also offers inadequate customer support in its affordable plans!
What you need is an alternative that can help you avoid these drawbacks.
And if you're looking for the best Mailchimp alternative, try GMass.
What's GMass?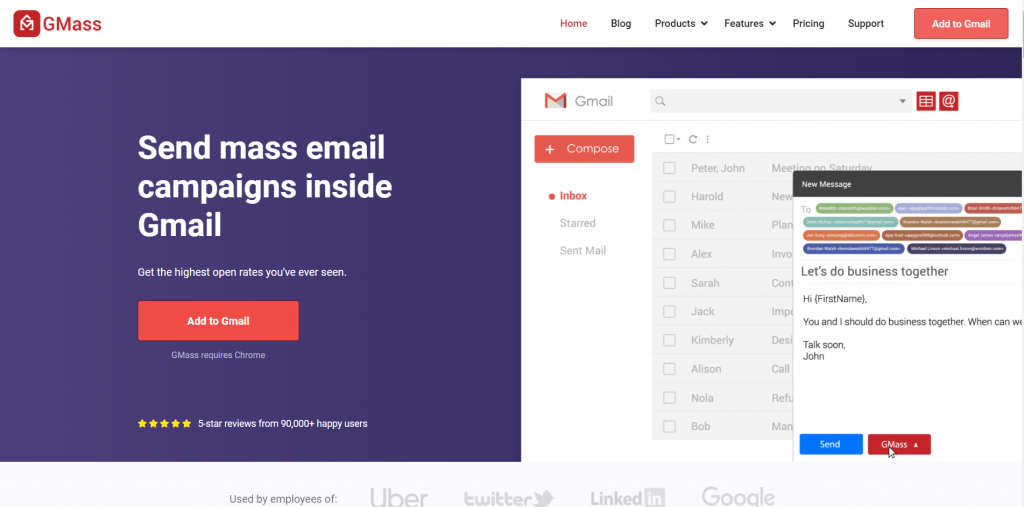 GMass is an email outreach and marketing automation tool that works right inside Gmail.
While it's popular among tech giants like Google and Uber, and social media titans like Twitter and LinkedIn, GMass is also perfect for SMBs, startups, solopreneurs, and churches to send unlimited emails.
Why GMass Is an Excellent Mailchimp Alternative
Here are four reasons that GMass is the perfect Mailchimp alternative:
A. Works within the Gmail Interface
To use GMass for email marketing, you don't need another dashboard or a separate platform. That's because it works completely within Gmail's interface.
From creating email campaigns to sending an email blast and getting reports, you can do it all inside your Gmail inbox.
Along with the powerful Chrome extension, GMass also has an official Gmail add-on for Android devices.
Just connect the GMass add-on or the extension to your Gmail account, and you're good to go. This gives you the best email experience on both desktop and mobile platforms.
B. A Go-To Platform for Email Outreach
Want to send cold emails and run drip campaigns?
With its powerful features for email outreach, GMass helps you send bulk cold emails in a snap. GMass can also directly connect with Google Sheets to perform large mail merges instantly from spreadsheets.
To get started, upload your contact list on Google Sheets and connect it to GMass.
You can also create your contact list using GMass' Build Email List feature.
Once done, GMass helps you streamline your campaigns through advanced features like these:
C. Get Detailed Insights with the Campaign Report
GMass offers in-depth automated campaign reports within your Gmail inbox.
You'll get insights into all the email metrics you need to analyze campaign performance like:
Total recipients
Unique clicks
Replies
Unsubscribes
Bounces
And far more!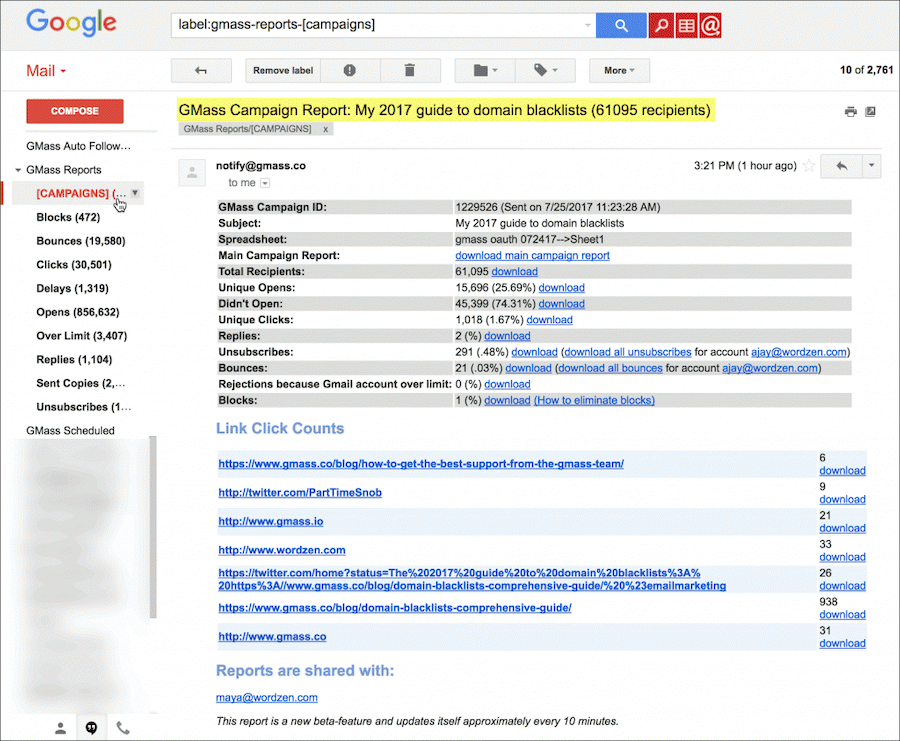 D. Far More Affordable Than Mailchimp
GMass offers a starting price of just $8.95/month.
And its Premium plan is just $19.95/month — compared to Mailchimp's $304.76/month! (That means you can get a whole year of GMass' Premium plan for less than one month of Mailchimp's.)
To top it off, GMass' free plan offers nearly all the platform's features. This way, you'll be able to experience the tool's true capabilities without having to pay anything!
Final Thoughts
Mailchimp is a great email marketing tool packed with tons of features.
Not only does it help create different email campaigns but also it includes hundreds of integrations, custom API, and advanced list segmentation.
However, it's far from perfect.
For starters, its pricing plans are incredibly high, it has a complicated UI, and it doesn't support affiliate marketing campaigns.
And if you think Mailchimp isn't the right tool for you, you can always try GMass.
GMass is perfect for all sorts of email senders — from casual users to professional email marketers.
From campaign reports to automated follow-ups, it's got everything you could ever need, so why not give GMass a try and scale your email marketing today?
See why GMass has

300k+

users and

7,500+

5-star reviews

Email marketing. Cold email. Mail merge. Avoid the spam folder. Easy to learn and use. All inside Gmail.

TRY GMASS FOR FREE

Download Chrome extension - 30 second install!
No credit card required
Love what you're reading? Get the latest email strategy and tips & stay in touch.