Want to be great at finding and managing email leads?
An email lead is someone who's expressed interest in your product or service and has opted-in to your mailing list.
And as they're genuinely interested, you'll have a better chance to convert them into customers. That's why generating leads and nurturing them should be a critical part of your sales and email marketing strategy.
In this article, I'll explain what an email lead is and why email lead generation matters. Then, I'll highlight the best ways to generate email leads and explain why buying email lists is a bad idea.
Finally, I'll walk you through the crucial steps involved in nurturing email leads.
This Article Contains:
(Click on a link to jump to a specific section.)
Let's get rolling.
What Is an Email Lead?
An email lead is someone who has signed up for your emails and is interested in learning more about your product or service.
Why focus on email lead generation?
Here are a few reasons to prioritize email lead generation for your businesses:
Now, if your business is new and you haven't got many subscribers, you'll naturally be low on email leads.
But don't worry.
Generating leads doesn't have to be difficult…
2 Effective Email Lead Generation Methods for 2021
You can generate email leads for your business in many different ways.
Here are two highly effective email lead generation techniques you can use today:
A. Include Signup Forms on Your Website or Landing Page
Embedding a signup or lead form on your website or landing page is a popular way to gather email leads.
Your website visitors can voluntarily fill out a mailing list subscription form to receive:
New blog post alerts
Weekly email newsletters
Updates on product line-ups
An opportunity to fill out surveys
Invites to a company webinar or event
Exclusive access to discounts and other gated content
It's important to specify precisely what you'll use an email lead's mailing address for and that you won't sell it to a third-party.
This shows your potential leads that they can trust you with their privacy.
Additionally, try to make the lead magnet for your signup form as enticing and on-brand as possible. This helps convince your visitors that signing up for your email marketing communications is a worthwhile idea and something that they can benefit from doing.
B. Add Email Subscription Links on Social Media
If your business is active on social media, you could leverage it to find quality email leads.
How?
Most social media platforms like Facebook, Twitter, and LinkedIn allow you to include links in your social profiles.
For example, including a link to a signup form within your Facebook page can quickly help potential customers join your mailing list.
Moreover, you can circulate your signup forms using Twitter or Facebook ad campaigns to improve further your chances of generating leads. This way, you're coupling your social media and email marketing strategies to find more viable email leads efficiently.
Why You Shouldn't Buy Email Lists
Many email marketers turn to buying email lists when it comes to finding new leads.
But buying email lists is a risky lead generation strategy.
Why?
Here are three reasons why you should stay away from purchasing email lists:
1. Excellent Email Leads Aren't for Sale
An excellent email lead is essentially someone who has voluntarily opted to receive your marketing communications and wants to know more about your offerings.
However, when you buy email lists from a third-party, it would contain people who aren't interested in you or your offerings.
They might not have even heard of your business!
So reaching out to them is a terrible idea because there's no way to know if they're actually interested in you. More importantly, you're less likely to find a qualified lead who belongs to your target audience within such email lists.
2. Poor Email Deliverability
Remember, when you buy email lists, the email leads in that list may not know who you are.
These recipients could view your emails as unsolicited messages and mark them as spam.
Additionally, specific email addresses within a purchased email list could be spam traps.
What's a spam trap?
A spam trap is an email address that helps an internet service provider (ISP) identify spammers. Essentially, sending emails to these email IDs tells the ISP that you're a spammer.
Moreover, some of the email addresses in your purchased list could be inactive.
What do all these mean for you?
Having your emails marked as spam and sending emails to spam traps or inactive IDs will raise red flags with your ISP/email client. This harms your sender reputation and email deliverability rates.
Read about why your emails go to spam and how to solve it. 
3. Violates the GDPR Rules
Another crucial reason you shouldn't buy email lists is that it could be illegal.
According to the European data privacy act, known as GDPR (General Data Protection Regulation), you need explicit consent from an individual to contact them or use their data.
However, purchased email lists aren't GDPR compliant as the email IDs (recipients) on that list have not agreed to receive your communications.
So if you're using them to find email leads, you could be breaking the law.
Not only would this result in legal issues for your business, but it would also severely damage your reputation — negatively affecting the relationships you're trying to build through email leads.
How to Nurture Email Leads and Boost Your Conversions
Email lead generation doesn't end with getting the email addresses of your leads.
You must also follow it up with effective lead nurturing techniques.
After all, your goal is to create revenue-generating customers who benefit from your product or service!
So here are four sure-shot ways for properly nurturing an email lead to become a potential customer:
A. Provide Value to Your Email Leads
Once you've got a lead signed up for marketing materials, you need to keep them hooked.
But how?
Provide as much value as you can to your email leads.
Research what matters to them, learn what problems they're trying to solve, identify any pain points they're struggling with, and try to offer a solution that can improve their situation.
Your solutions can take the form of a variety of gated content, such as:
Long-form articles, blog posts, or ebooks
Video tutorials and podcasts
Interviews with subject matter experts
The idea is to give your target audience an incentive to stay on your mailing list, engage with your marketing campaign, and gradually become paying customers.
Slowly but surely, you'll be able to convert each of these warm leads into a customer.
B. Segment Your Email Lists Based on Buyer Persona
When nurturing sales leads, remember that not all content is relevant to everyone.
People working in different industries or niches value different information and resource materials. And if you're sending the same content and deals to everyone, they're going to feel like it's generic and adds little or no value to their lives.
My point? 
You need to segment your email lists based on buyer persona.
If you have different products or services catering to different buyer personas, you must send out relevant content that matches each buyer persona.
This enables you to send the right message to the right person, boosting your open rate and sales conversion rate.
C. Reach Out to Your Leads Consistently
Consistency is key when nurturing your email leads.
Don't be a company or business that reaches out to your recipients rarely and at odd intervals.
Why?
Your recipients receive tons of emails from companies like yours. So if you're inconsistent with your outreach activities, you'll probably stop being relevant to potential leads.
However, this doesn't mean that you should flood your leads' inboxes with marketing emails every day.
Start by sending a marketing or promotional email once a month to warm up your sales leads.
Eventually, you can take this up a notch and send as many as two to three targeted emails a month — as most marketing experts do.
D. Leverage the Power of an Email Automation System
Now, there are two ways you can perform lead generation.
Manually build your email lists, type hundreds of personalized messages, track older emails with spreadsheets, and write individual follow-ups based on the responses you get.
Or, you can do it the smart way — leverage an email marketing and automation tool like GMass to do the heavy lifting for you. This way, you can focus more on lead management and finding strategies to convert those leads into customers.
What's GMass?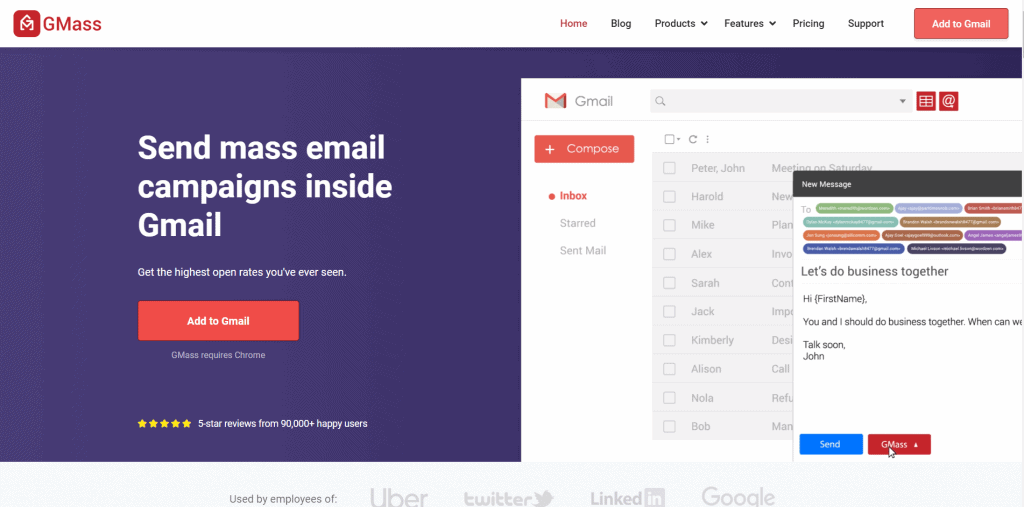 GMass is an email marketing and marketing automation tool that works right inside Gmail. Its ease-of-use and superior outreach capabilities have made it a popular tool used by employees in large companies like Google and Uber and social media giants like LinkedIn and Twitter.
The best part? 
GMass is also perfect for any small business owner, solopreneur, casual email user, and even institutions like churches.
And to use GMass, just download the Chrome extension and sign up with your Gmail account. It's that simple!
GMass helps you:
Build extensive email lists from directly inside your Gmail inbox.

2. Send out automatic personalized bulk emails to your email leads.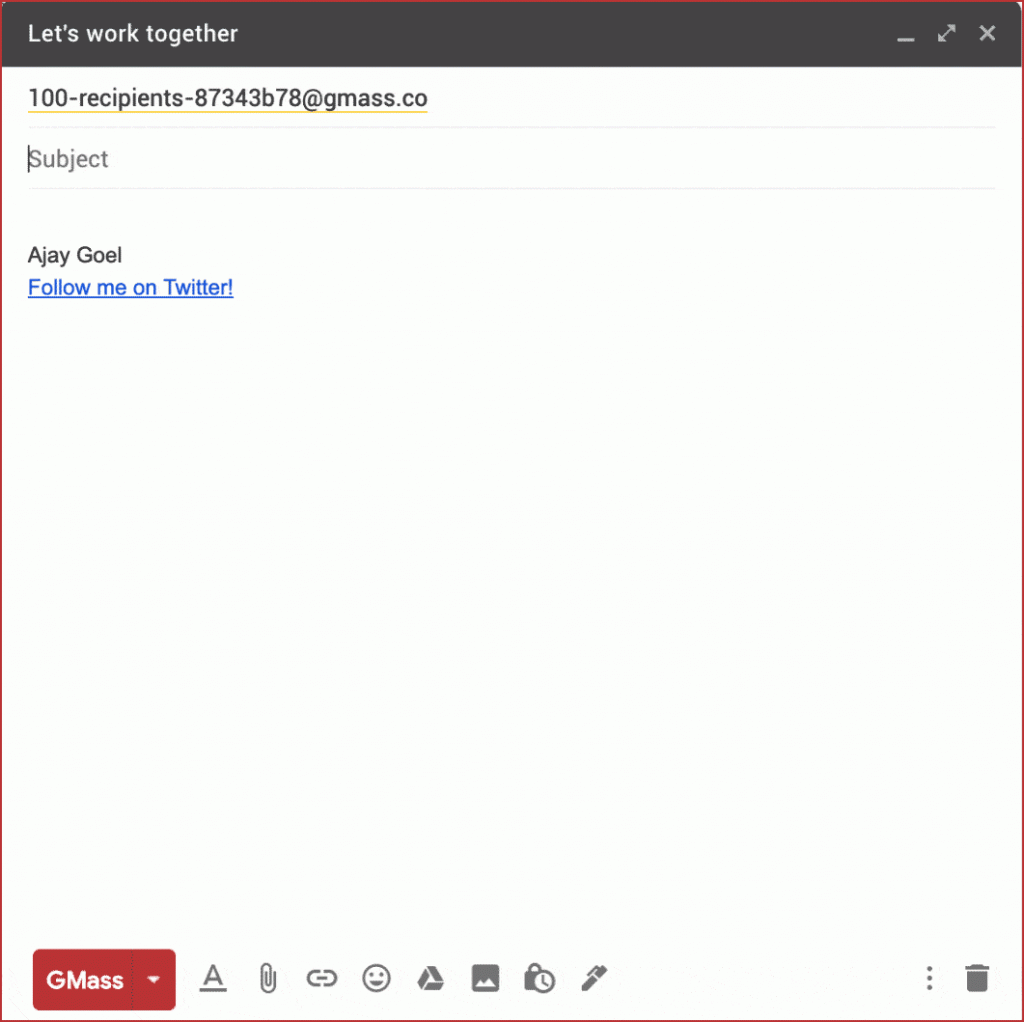 Track email deliverability metrics to analyze how well your email leads engage with your campaigns.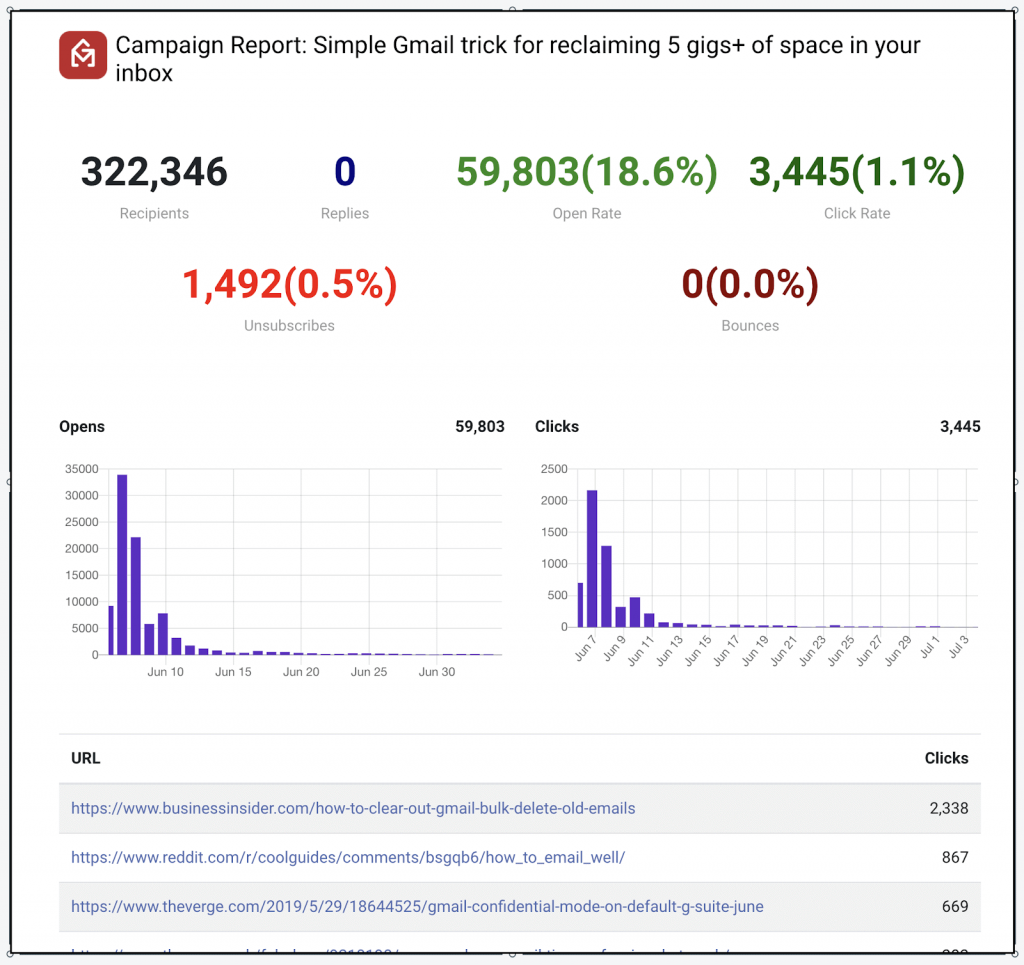 Set up automated follow-up emails to stay in constant touch with your email leads.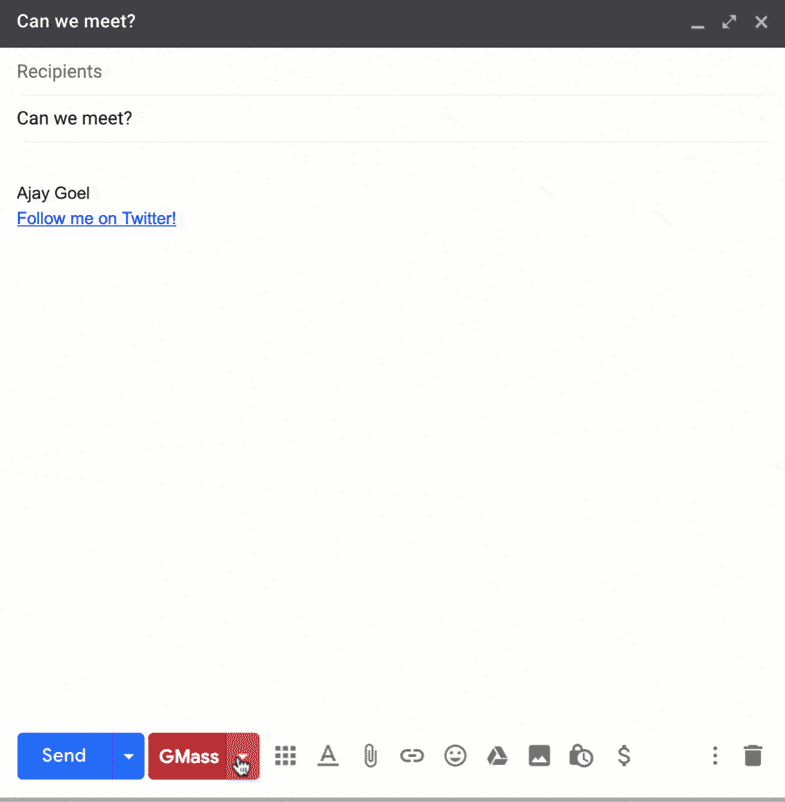 Send behavior-based email marketing campaigns based on your email leads' reactions to your previous email marketing communications.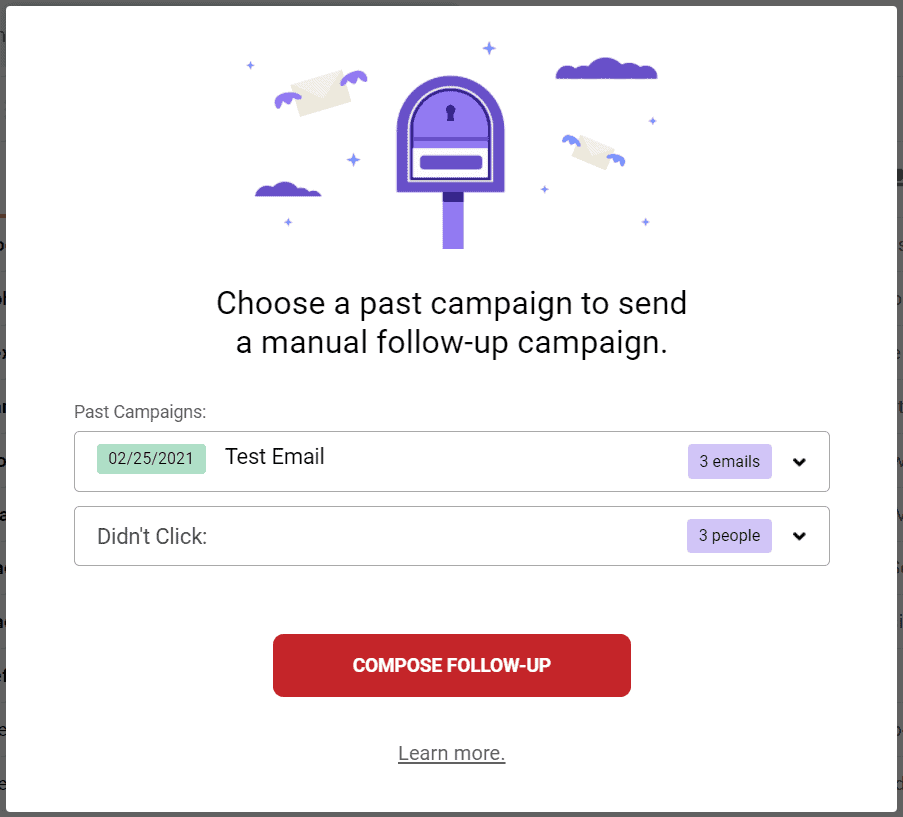 Schedule your mass emails to go out at optimum times for all your email leads.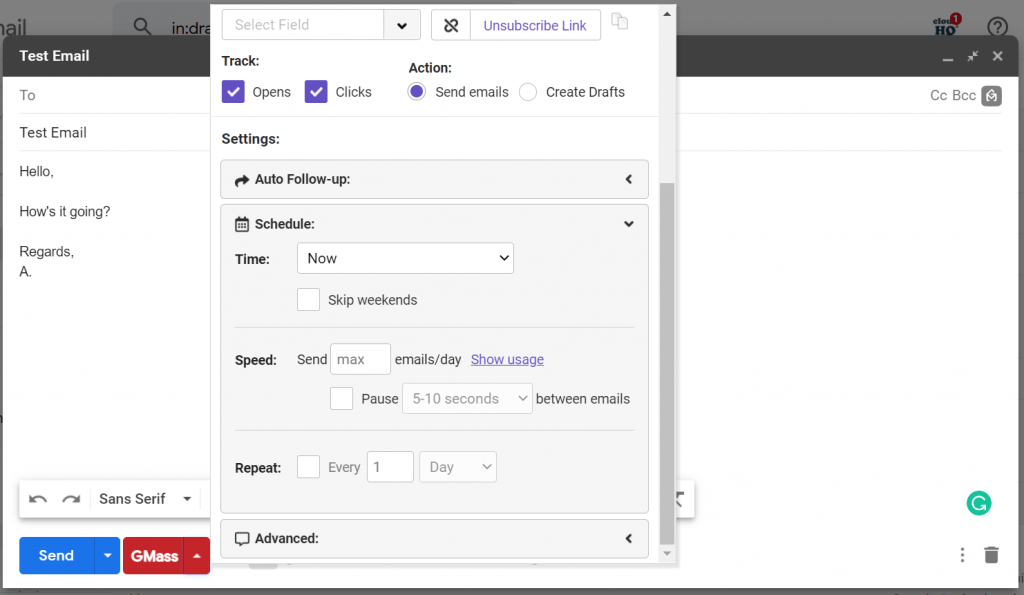 Send cold emails and drip email campaigns to your potential leads.
Manage email leads even when you're on the move by using the GMass add-on for the Gmail Android app.
Integrate with lead generation software like Salesforce, SMTP tools like SendGrid, and spreadsheet software like Google Sheets to level-up your lead generation and email marketing game.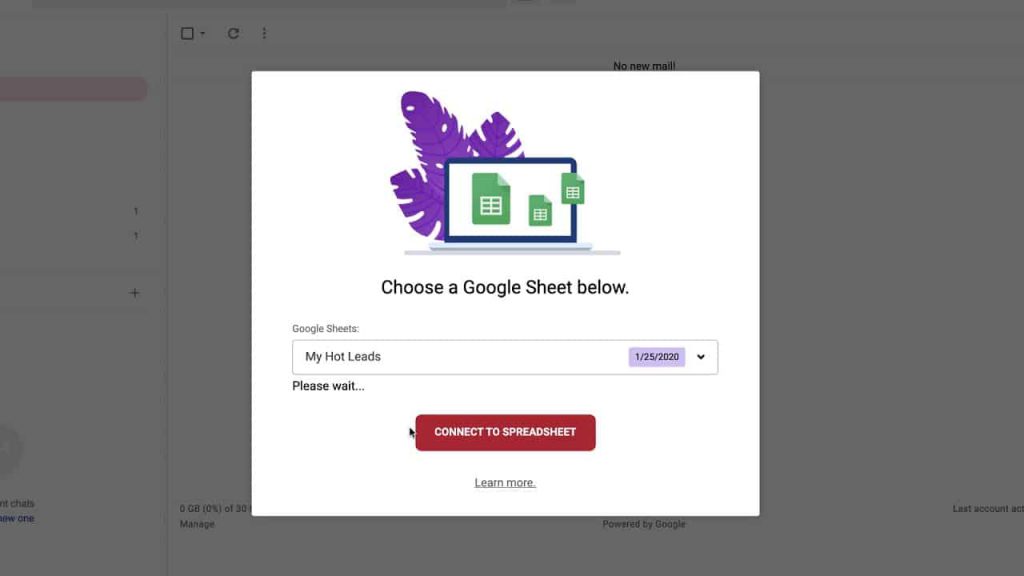 Final Thoughts
Email leads are valuable for your business since they've expressed a prior interest in your products and stand a better chance of becoming paying customers.
However, you'll need to find and nurture email leads the right way for this to work.
Don't try to buy email lists as they're irrelevant, negatively affect your reputation, and could be illegal!
Do things the right way, and you will benefit from the results in the long run.
And while generating email leads and nurturing them can seem challenging, you can streamline the process with GMass.
GMass lets you build email lists directly inside Gmail, send personalized mass emails, track email marketing performance metrics, schedule automated follow-ups, and more.
So why not try GMass today and nurture your email leads to success?
Ready to send

better emails

and save a ton of time?

GMass is the only tool for marketing emails, cold emails, and mail merge — all inside Gmail. Tons of power but easy to learn and use.

TRY GMASS FOR FREE

Download Chrome extension - 30 second install!
No credit card required
Love what you're reading? Get the latest email strategy and tips & stay in touch.