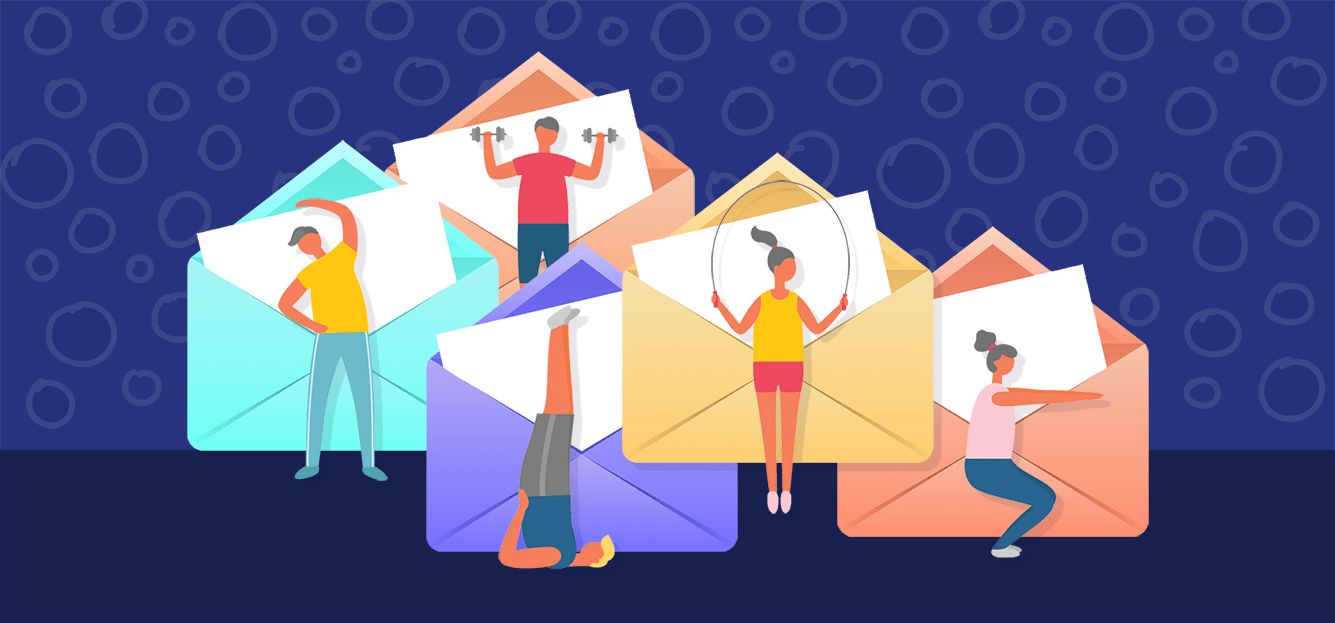 That's a wrap! The warm-up service has officially ended and can't be used anymore. To understand why, please see this post.
Email warmup is an eternally hot topic in the cold email community. So we created a tool you can use to warm up an email address for free. We have since shuttered that tool to comply with Google policies.
Here's everything you could possibly need to know about email warmup.
Email Warmup: Table of Contents
What Is Email Warmup?
Email warmup is the process of building trust for an email account so its emails, especially cold and mass emails, go to recipients' inboxes and not their spam folders.
Email warmup tools use an automated system to improve the reputation for your account, increase its sending limit, and boost its deliverability.
However… warmup services are now against many email providers' terms. GMass no longer offers a warmup service.
An email warmup tool will:
Send email from your account to other designated accounts
Open those emails and "read" them
Respond to a strategic percentage of your emails
Mark them as "not spam" if they go to the spam folder
Mark some as "important"
That lets email clients know you're sending valuable, anticipated emails that recipients want — which are the exact types of emails that make it to the inbox, not the spam folder.
The email warmup tools will start by sending a small number of emails, then gradually ramp up from there.
As much as it's tempting to jack up the pace to try to get your account warmed up faster, the slow ramp up is strategic. It simulates a normal cadence and helps train algorithms to see that emails coming from your email account are desirable and highly engaging.
All of this warming up serves one main purpose: You're "priming" your account for bigger campaigns. And, in the case of cold emails and mass emails, you'll be sending campaigns featuring lots of very similar messages.
Once your address is warm, the email clients shouldn't blink at a cold email or mass email campaign — after all, you now have a reputation for sending high volumes of quality emails that belong in people's inboxes.
Why Might I Want to Warm Up My New Email Account?
A new email account needs "warm up" to increase deliverability and establish trust as a valid email account, not a spam account.
Warming up a new e-mail address, and especially a new domain, is important in order to:
Be able to send your full limits.
Get the best possible deliverability to the inbox.
Minimize the chance that your account gets suspended for suspicious activity. (Though email warmup is against the terms of service, so you could get suspended for that.)
So should I consider warming up an old email account too?
If you're going to use an existing email account for high-volume sends, cold email, email marketing, and/or other mass emails — and you're not afraid of it potentially getting suspended for using warmup — then you can consider the service. That way, you'll train the email clients to anticipate larger campaigns from you — and that those campaigns belong in people's inboxes.
Email Warmup FAQ and Troubleshooting
How many emails will be sent when I'm warming up my email?
A schedule might look like this:
Day 1: 2 emails/day
Day 2: 4 emails/day
Day 3: 6 emails/day
Day 4: 8 emails/day
Every email that is sent is marked as "read" by the receiver. Some of the emails will also get replies.
Additionally, if your emails aren't landing in the inbox, this system can help with that. By sending emails that are automatically opened and replied to, you're improving your domain's reputation, which should result in better deliverability.
Can I do email warmup on an alias address?
Yes.
What email addresses are used for warmup?
When you activate warm-up on your account, emails will be sent from and to your account. The other addresses with which you'll correspond consist of other users who are also warming up their accounts and additional seed accounts we maintain internally.
How do I stop email warmup?
If you decide you no longer want your account warmed-up, your warm-up service should be able to shut it off in your settings.
How long does it take to warm up an email address?
The general consensus is about eight to 12 weeks is the "safest" amount of time to warm up an email address before sending.
If you're using a brand new domain, you should aim for that time frame.
If you're using a domain that already has some email history, you can consider sending campaigns sooner (like after three to four weeks).
Watch your warmup stats to see how your deliverability looks before you dive into your first campaign. And consider sending your first few campaigns to tight initial lists (where you'll get lots of opens and replies, and preferably no bounces).
Do you have to do mail warmup when using an already established email domain?
You don't have to do warmup from any domain. Warm up your specific email address on that domain before sending large campaigns.
However, if you are using a domain with some history, you may need less warmup time than you would for a brand new domain.
Is email warmup safe for my account?
We've never heard of an email provider shutting down an account for using a warmup service. However, times are changing. In fall 2022, Google instructed GMass to turn off its warmup system or lose access to the Gmail API access. It appears Google is no longer letting warmup go unchecked. So be sure it's worth the risk.
Alternatives to Warmup
As we've said turning this article, warmup had a good run. But we are no longer offering a warmup service and we anticipate it won't be too long before all warming is cut off.
You may want to check out GMass's other totally free deliverability tools, like the free email verification tool, Spam Solver, and our free email analyzer (for SPF, DKIM, DMARC, blacklists, and more).
And if you want to try out GMass for your email needs for free (and send up to 50 emails per day), you can get started by downloading the Chrome extension from the Chrome Web Store.
Email marketing, cold email, and mail merge

inside Gmail



Send incredible emails & automations and avoid the spam folder — all in one powerful but easy-to-learn tool

TRY GMASS FOR FREE

Download Chrome extension - 30 second install!
No credit card required
Love what you're reading? Get the latest email strategy and tips & stay in touch.