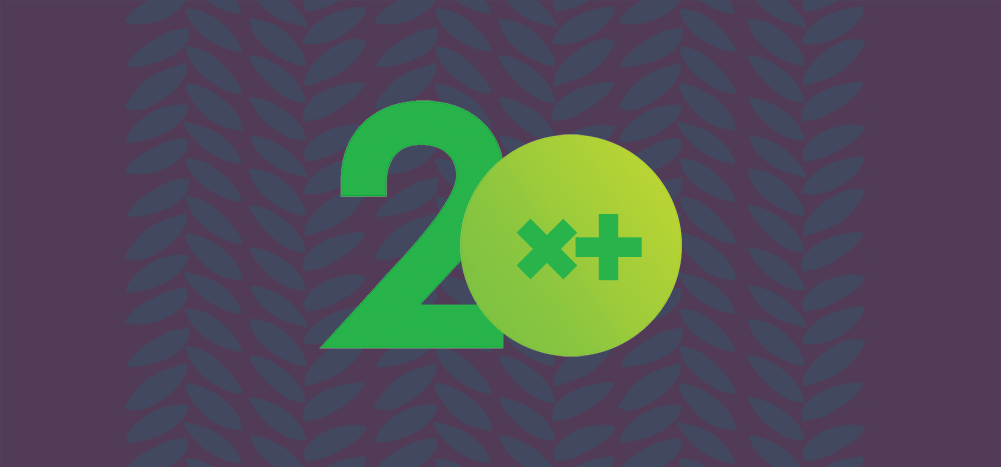 Gmail add ons and extensions help you boost Gmail's functionality.
You can easily install them from the Google Workspace and Chrome Web Store to improve your email productivity.
However, choosing the right Gmail add on or extension can be tricky.
Don't worry.
In this article, I'll cover 10 powerful Gmail add ons, including their key features and ratings. I'll also mention 15 excellent Chrome extensions for Gmail you can start using right away.
This Article Contains:
(click on the links below to jump to a specific section)
Let's jump right in.
What Is a Gmail Add-On?
A Gmail add on is a tool you can integrate into Gmail to enhance the email service's functionalities.
Built using Google Apps Script, an add on works within the Gmail interface and can be used on mobile devices with the Gmail app.  You can download a Gmail add on from the Google Workspace Marketplace.
Next, we'll explore some of the must-have add-ons for your Gmail account.
10 Powerful Gmail Add-Ons to Use in 2022
Here are the top 10 Gmail add ons that help augment your Gmail experience:
I'll go over their key features, user base, and ratings: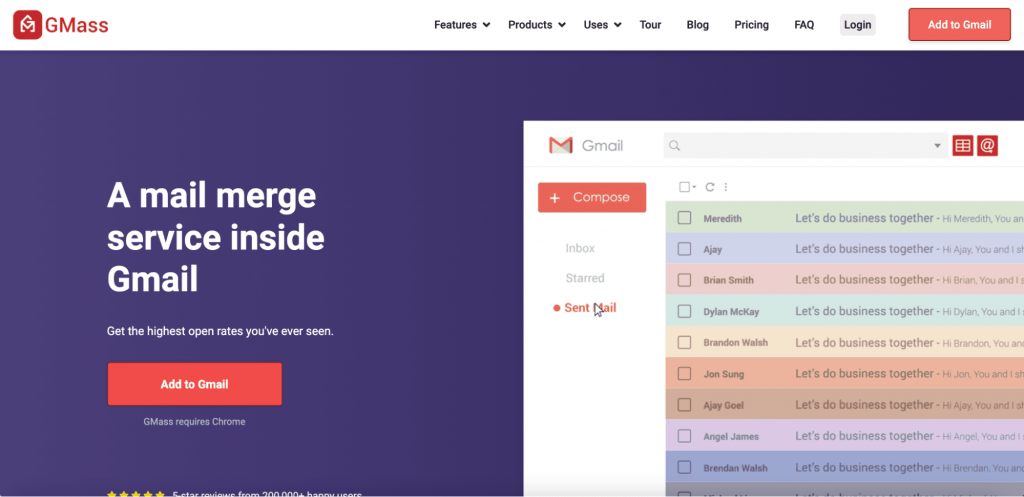 GMass is a powerful email outreach and email marketing automation tool popularly used by employees in powerhouses like Google, Uber, LinkedIn, and Twitter. It's also the perfect tool for solopreneurs, startups, churches, and SMBs — pretty much anyone who uses Gmail.
And the best part?
GMass is not only available as a powerful add on for the Android Gmail app but also as a robust Chrome extension for Gmail!
How does that help you?
You can use GMass to boost your email outreach efforts from both the desktop and mobile platforms.
GMass: Mail Merge for Gmail Key Features
Here's a quick look at what makes GMass a great Gmail add on:
Available On
1. Google Workspace Marketplace (as a Google add on)
User base: 1.13M+
Ratings: 4.8/5
2. Chrome Web Store (as a Chrome extension)
User base: 300K+
Ratings: 4.8/5
2. Evernote for Gmail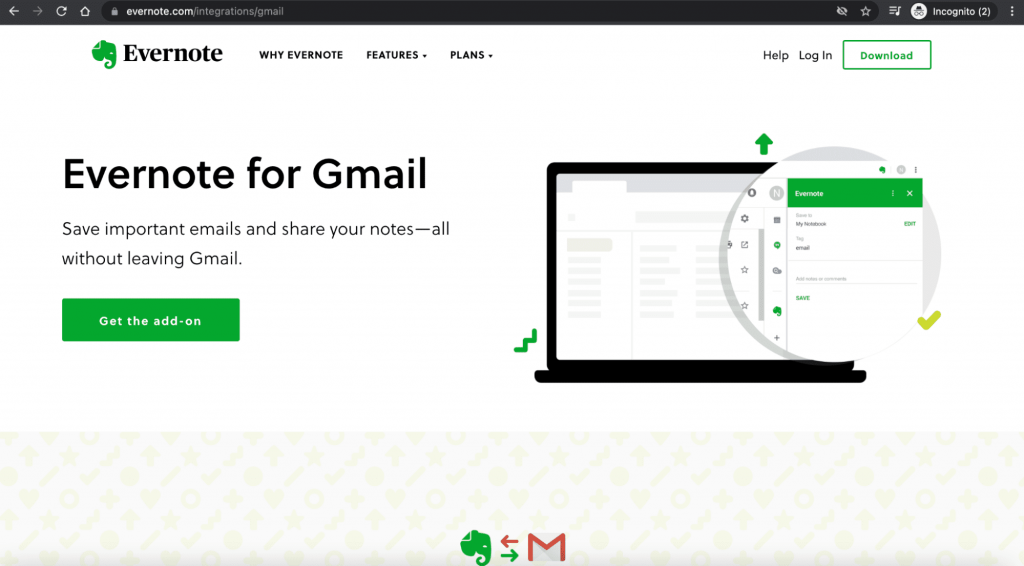 The Evernote Gmail add on helps you keep track of important email messages.
With this Google add on, you can also save important content and attachments from emails to your Evernote notebook, so they don't get lost in the shuffle.
Evernote for Gmail Key Features
Easily keep track of important emails.
Share notes with colleagues and teammates with a single click.
Access your saved emails in the Evernote desktop or mobile app.
User base: 1.48M+
Ratings: 4.4/5
3. Wrike for Gmail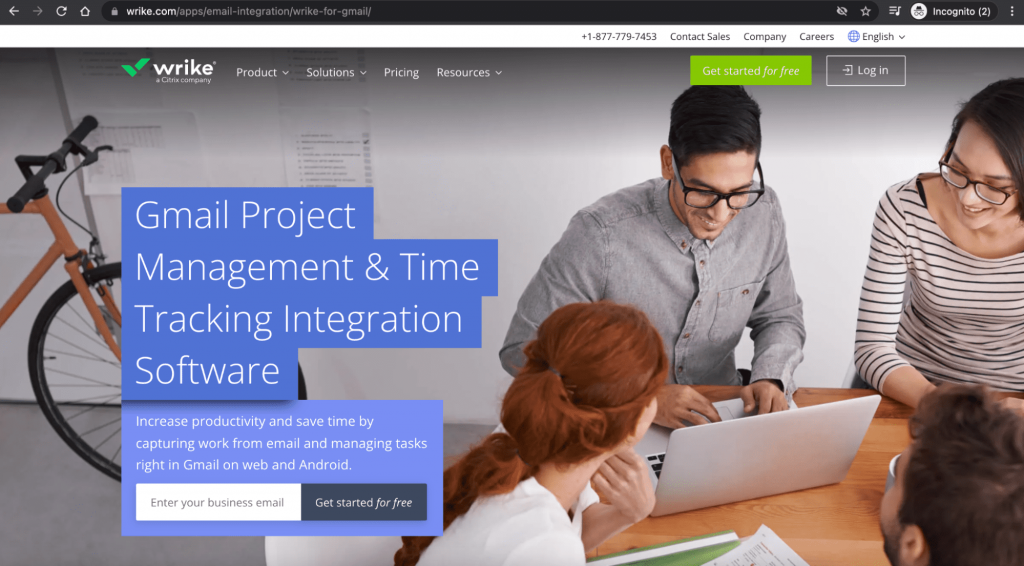 The Wrike Gmail add on provides project management capabilities that you can leverage straight from your Gmail inbox.
Wrike for Gmail Key Features
Create Wrike tasks inside Gmail and assign them to team members.
Make changes to your current tasks that are associated with Wrike email notifications.
View task details such as images and rich text formatting.
User base: 650K+
Ratings: 4.1/5
4. Smartsheet for Gmail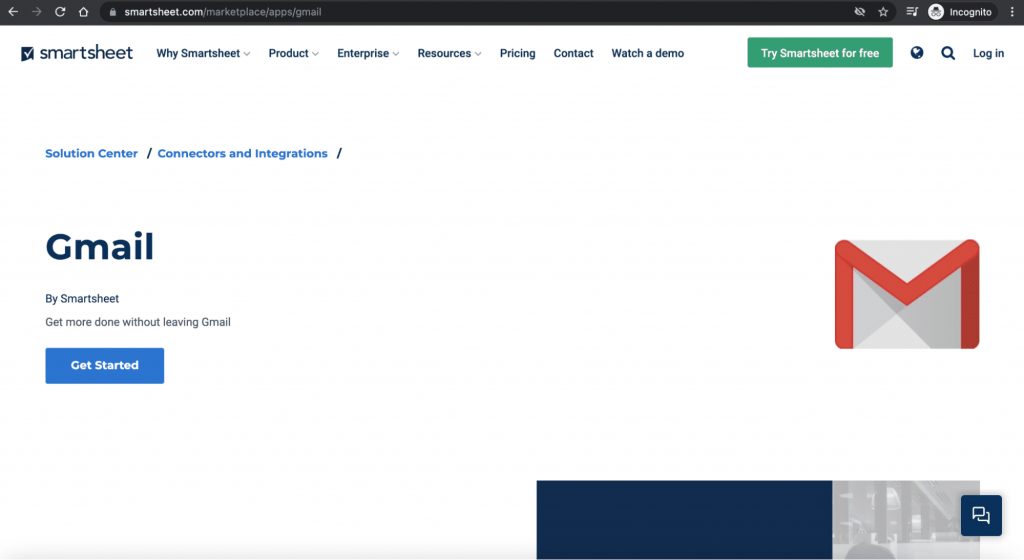 A popular project management and collaboration tool, Smartsheet has a Gmail add on you can use to keep track of spreadsheets and emails.
Smartsheet for Gmail Key Features
Add entire emails as comments to new/existing sheets to provide context.
Add multiple email attachments to sheets directly from Gmail.
Import Google contacts from Gmail to your Smartsheet account.
User base: 1.22M+
Ratings: 4.1/5
5. Mailtrack for Gmail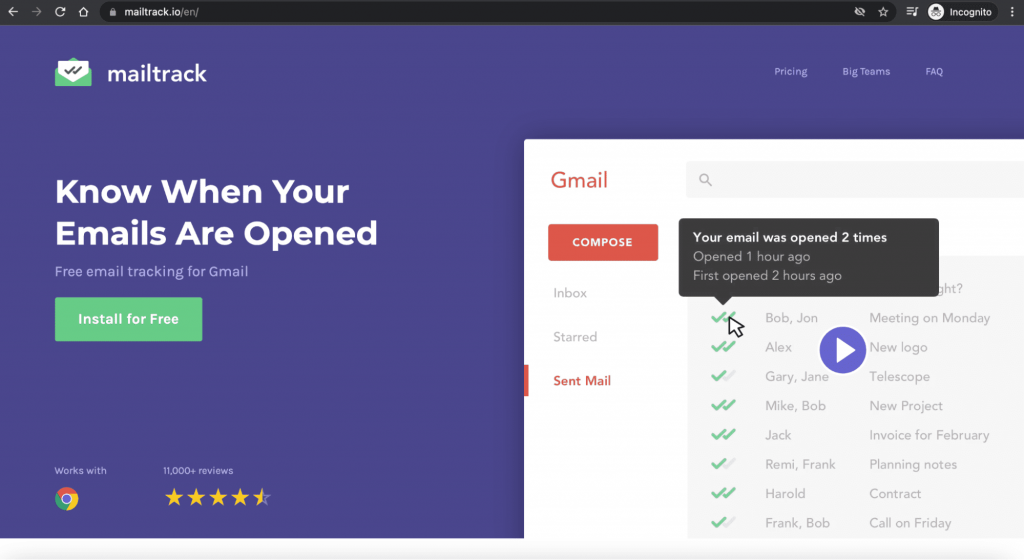 Mailtrack's Google Workspace add on helps you to track emails with a Gmail-compatible tracking pixel system — a tracking pixel is a tiny image (created with HTML coding) added to emails to help you track email opens.
Mailtrack for Gmail Key Features
Transform Gmail into a group email sending tool with Mailtrack Campaign.
Receive real-time notifications about your email opens.
Build and manage mailing lists in Gmail.
User base: 2.54M+
Ratings: 4.1/5
6. RingCentral for Google
RingCentral offers one of the best third party add ons that integrates with your Google account (including Gmail and Google Calendar), helping you make calls and send texts directly from email conversations.
RingCentral for Google Key Features
Make outbound calls from your email conversations.
Initiate a new Gmail conversation from within a contact card.
View the present status of your Google contacts to contact them when they're available.
User base: 380K+
Ratings: 3.8/5
7. DocuSign for Gmail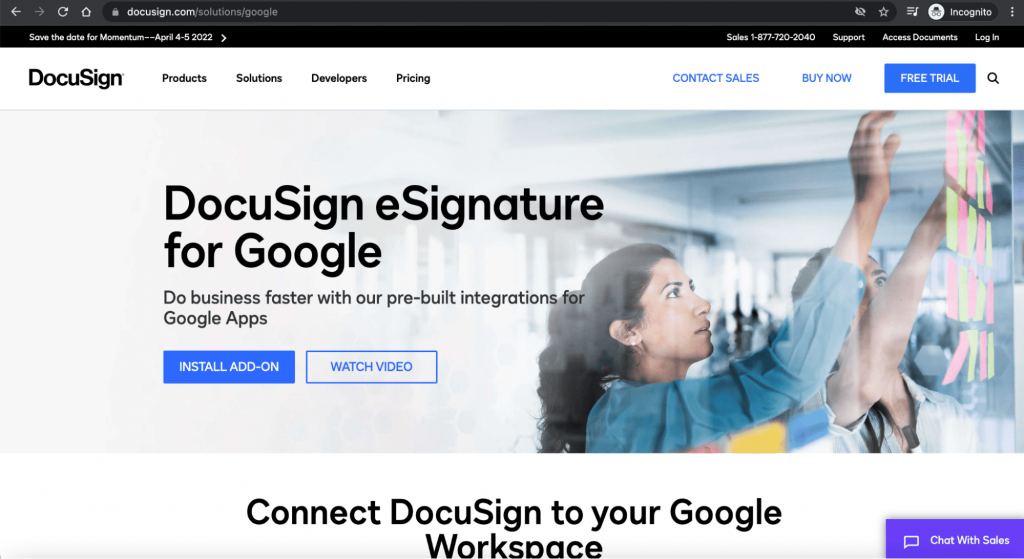 DocuSign provides a Google Workspace add on that lets you sign documents and agreements electronically. Integrating third party add ons like this one with Gmail makes it convenient to sign legally binding documents using any device.
DocuSign for Gmail Key Features
Send documents directly in Gmail, Google Docs, and Google Drive apps for e-signature.
Use the integrated workflows between DocuSign and Google for improved efficiency.
Access free features like document routing, mobile app access, and eSignature.
User base: 200K+
Ratings: 4.3/5
8. Sortd for Gmail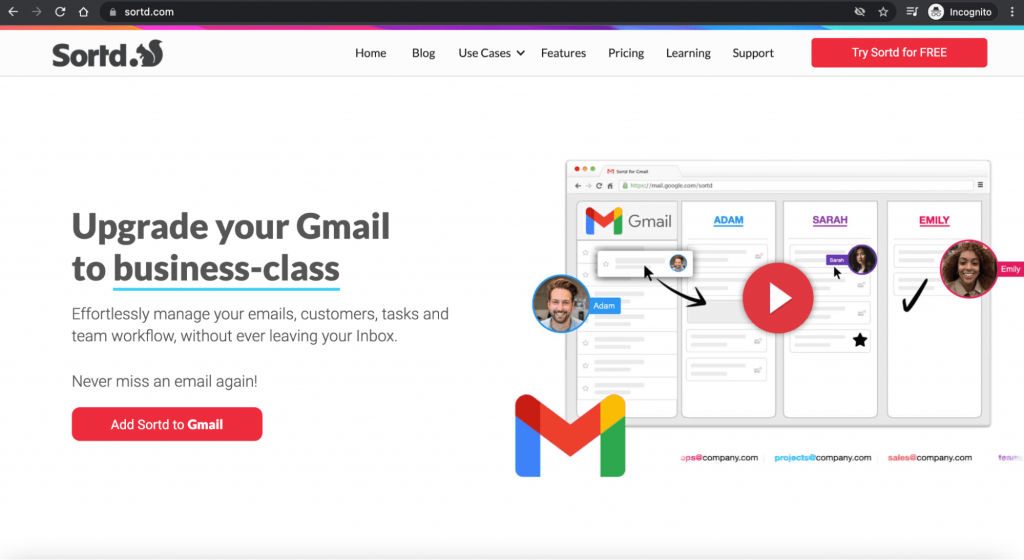 Sortd is a CRM and project management add on that helps you organize emails and workflows from your Gmail or Google account.
Sortd for Gmail Key Features
Easily manage remote work and streamline workflows.
Handle hiring process management and applicant tracking from your Gmail inbox.
Support event and registration management from your inbox.
User base: 690K+
Ratings: 3.8/5
9. Trello for Gmail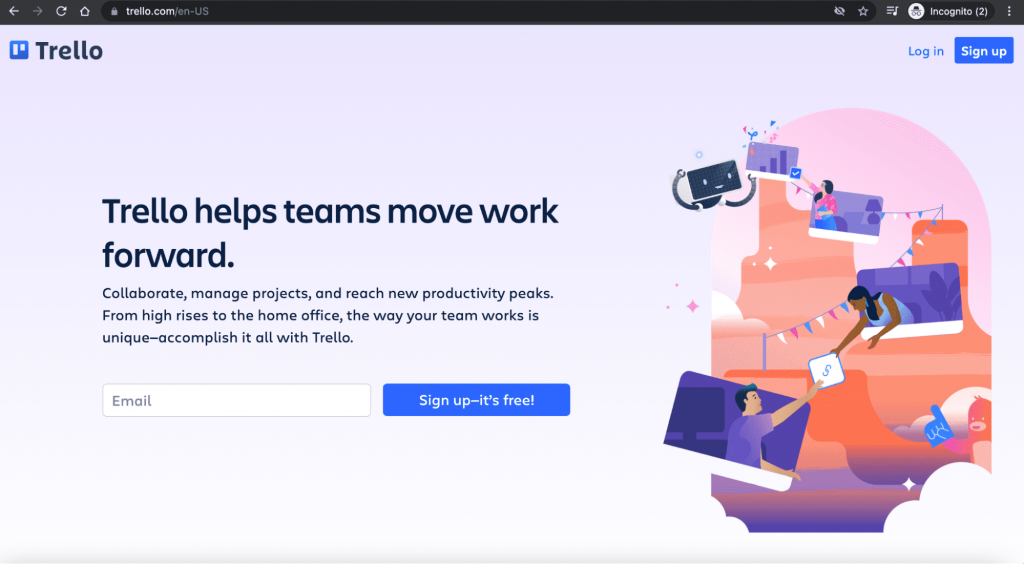 Trello is a popular productivity management tool. Its Gmail addon connects your Trello boards with your Gmail inbox, letting you transform Gmail messages into actionable tasks.
Trello for Gmail Key Features
Transform emails into to-do's using Trello with a single click.
Automatically add subject lines as card titles and email bodies as card descriptions.
Send emails-turned-action items to Trello boards and lists for future reference.
User base: 7.63M+
Ratings: 3.8/5
10. Todoist for Gmail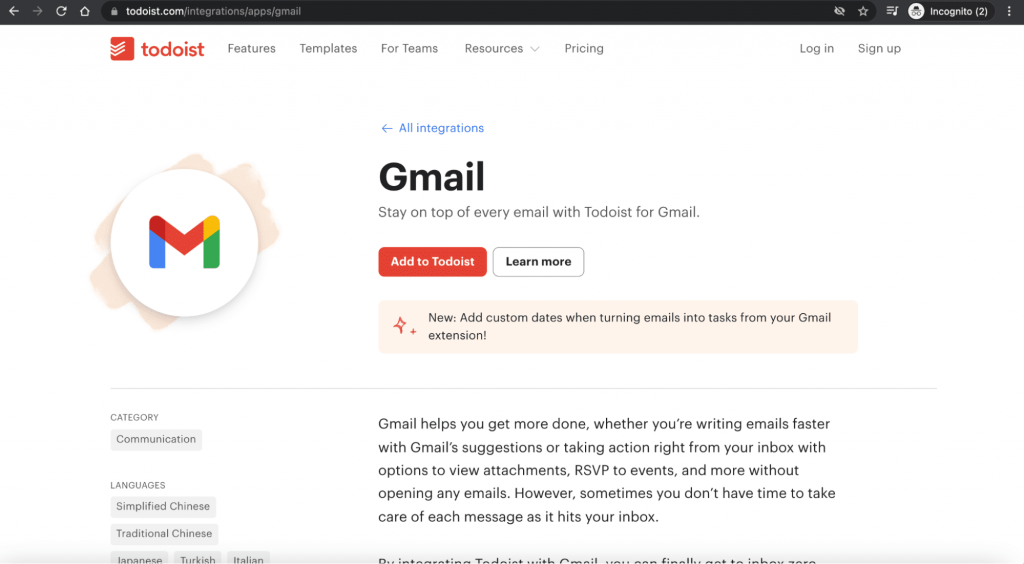 The Todoist Gmail add on helps declutter your Gmail inbox, sort your important and unimportant emails, and complete tasks from within the Gmail desktop/mobile app.
Todoist for Gmail Key Features
Easily capture and organize tasks in your Gmail inbox.
Collaborate with teams on projects by assigning tasks to others.
Schedule recurring due dates for repeating tasks.
User base: 520K+
Ratings: 3.5/5
In addition to these 10 tools, you can also use other Gmail add ons like Intuit QuickBooks (sends invoices in Gmail), Zoom (enables audio/video conferencing), and more.
Next, let's dive into Gmail extensions.
What Is a Gmail Extension?
A Gmail extension is a tool that adds extra features to your Gmail account. However, it only works on your desktop's Chrome browser and can't be added to Chrome's mobile app.
But how is a Gmail extension different from a Gmail add-on?
Both add-ons and extensions help you extend Gmail functionality.
But a Gmail extension is installed on your browser, while an add-on is installed on your Gmail account. As a result, if you log in to your Gmail account on a different desktop or browser, you'll no longer have access to the extension's functionalities.
You can install extensions from the Chrome Web Store.
Now, let's look at some of the best Chrome extensions you can use to enhance Gmail's functionality:
15 Excellent Chrome Extensions for Gmail in 2022
In addition to the 10 best Gmail add ons we covered above, you can also use these 15 must-have Google Chrome extensions to extend Gmail's functionality:
But wait.
Did you know that GMass has a Chrome extension offering the same features as its add-on I mentioned earlier?
With the GMass Chrome extension, you can:
Send mail merge campaigns.
Schedule mass emails.
Set up workflows for auto follow-ups.
Perform A/B tests, and do so much more.
Download the GMass Chrome extension today and sign up for free with your Gmail or Google Workspace account.
Now, let's go over 15 other Chrome extensions for Gmail and take a look at their user base and ratings:
1. Grammarly for Chrome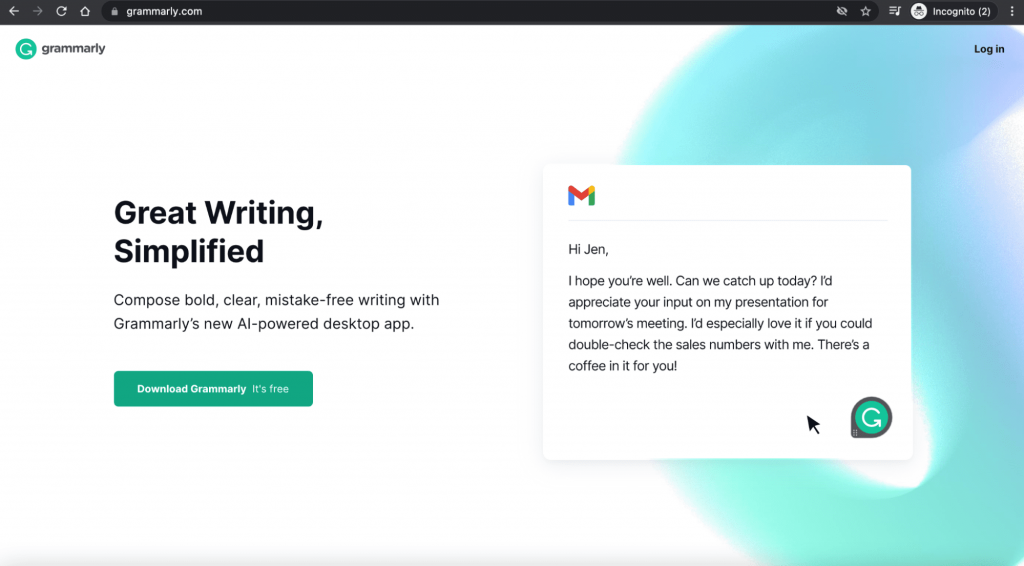 Grammarly for Chrome helps you check the grammar, spelling, and punctuation of outgoing Gmail emails and social media posts on Facebook and Twitter in real-time.
User base: 10M+
Ratings: 4.6/5
2. Dropbox for Gmail
Dropbox is a cloud storage service that lets you organize incoming emails, threads, attachments, etc., on your desktop and iOS and Android devices. It also integrates with Gmail, Google Calendar, and any other Google App.
User base: 2M+
Ratings: 4.5/5
3. Salesforce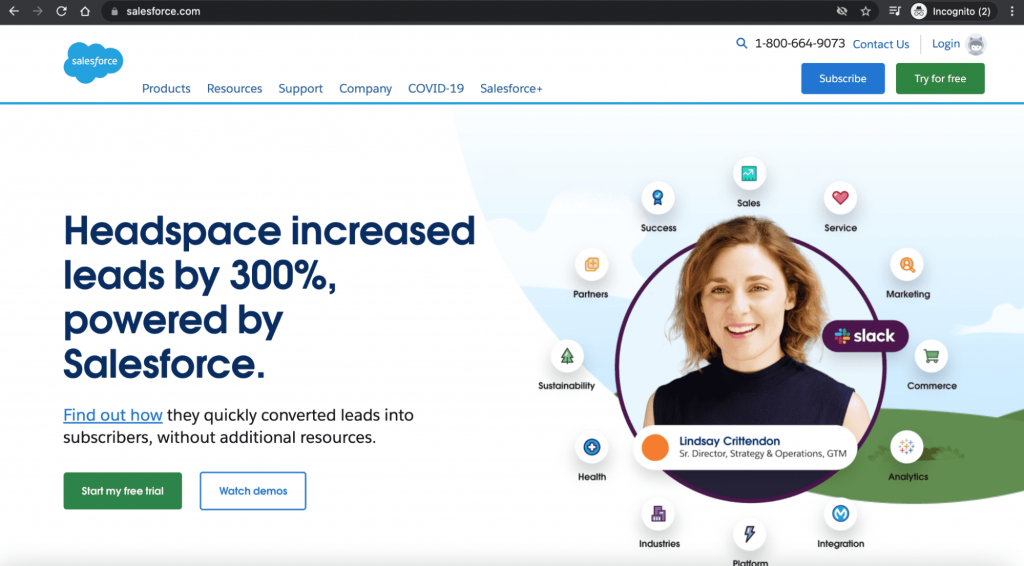 This Gmail Chrome extension helps Gmail users create Salesforce records, view leads, accounts, contact details, and more within Gmail.
User base: 200K+
Ratings: 4.3/5
4. GIPHY for Gmail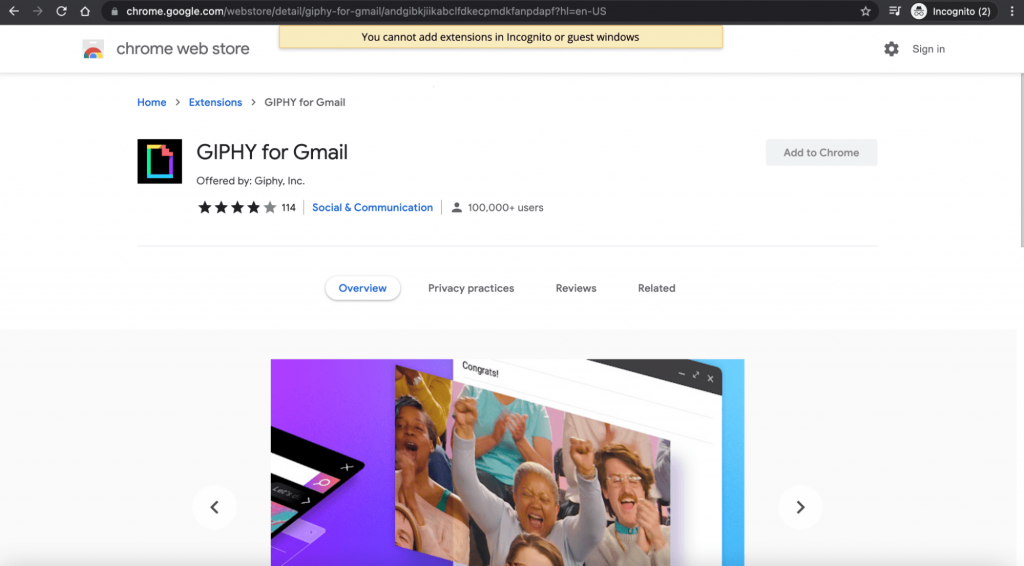 The GIPHY Google Chrome extension helps you access thousands of GIFs and stickers in one click within Gmail's Compose window — making email communication more personalized and fun.
User base: 100K+
Ratings: 3.8/5
5. Checker Plus for Gmail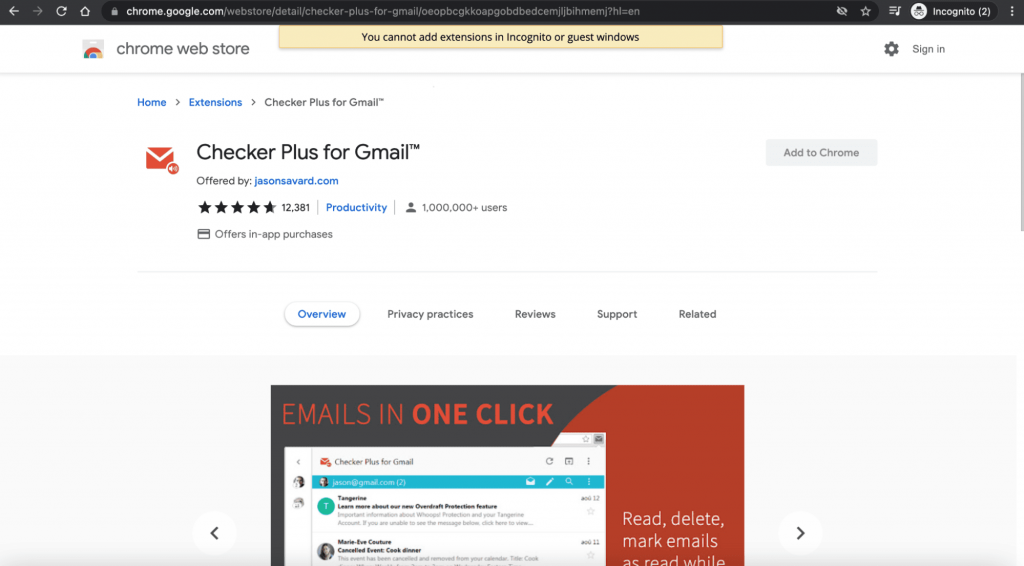 Checker Plus helps you read, delete, and even get desktop notifications about Gmail messages without opening your email inbox. With Checker Plus, you can save a huge amount of time and streamline your task management process.
User base: 1M+
Ratings: 4.7/5
6. Clearbit Connect for Gmail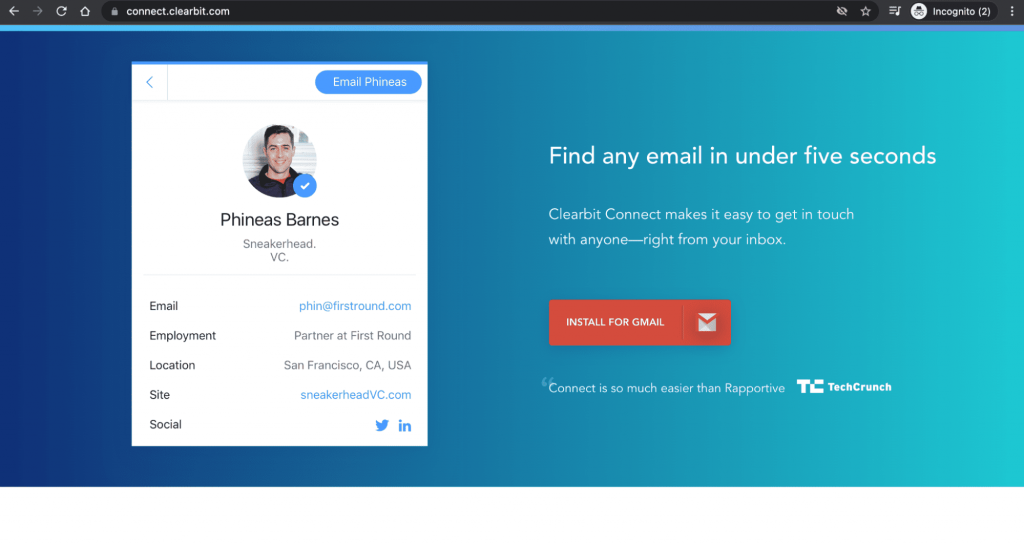 The Clearbit Connect Gmail extension helps you find the email addresses of prospective leads and other information like their social profiles and more.
With Clearbit Connect, you can find the email address of every person who emails you — all from within your inbox.
User base: 100K+
Ratings: 4.4/5
7. Boomerang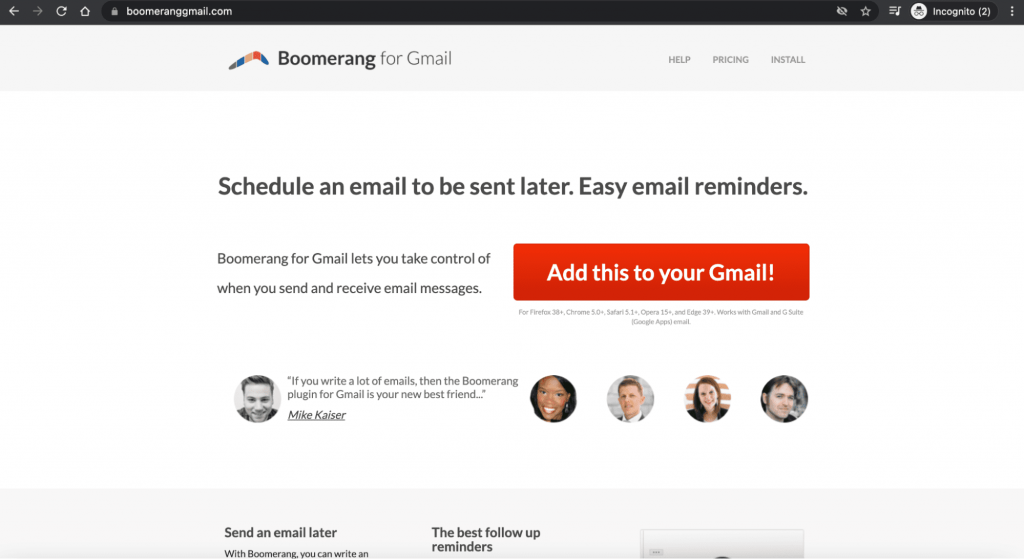 The Boomerang extension lets you integrate scheduled email sending and reminders with your Gmail service. It enables snoozing of incoming emails with its inbox pause feature for easy email management.
User base: 1M+
Ratings: 4/5
8. WiseStamp Email Signature
Like DocuSign, WiseStamp helps a Gmail user create customized professional signatures with images and social media handles. It also supports all Google Apps and other email accounts like Microsoft Outlook and Yahoo Mail.
User base: 200K+
Ratings: 4/5
9. Streak CRM for Gmail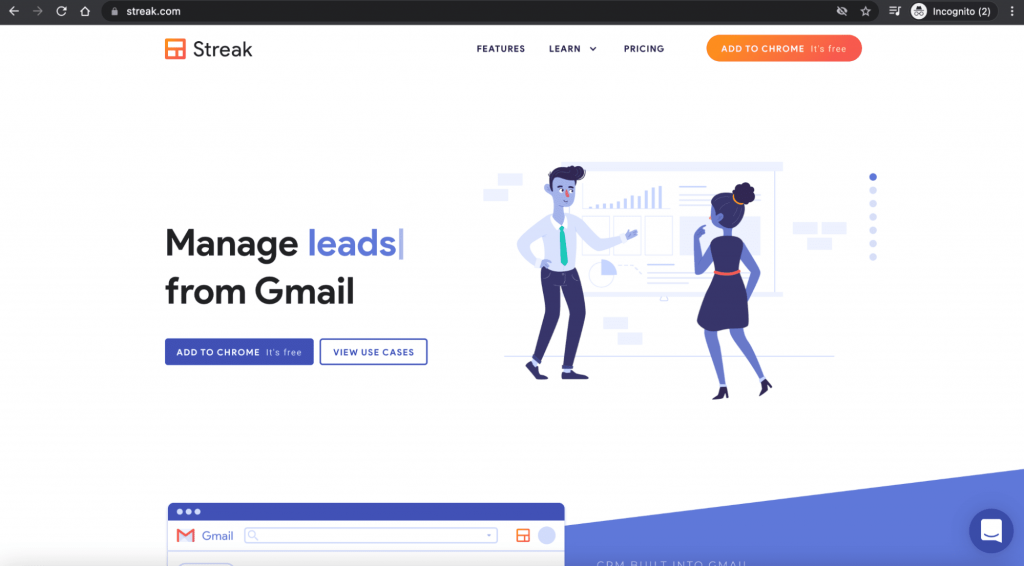 You can use the Streak extension to bring some CRM functionality to Gmail. The CRM tool also integrates with Google Workspace apps (G Suite apps) like Google Sheet, Google Docs, and Google Drive.
User base: 700K+
Ratings: 4.5/5
10. Right Inbox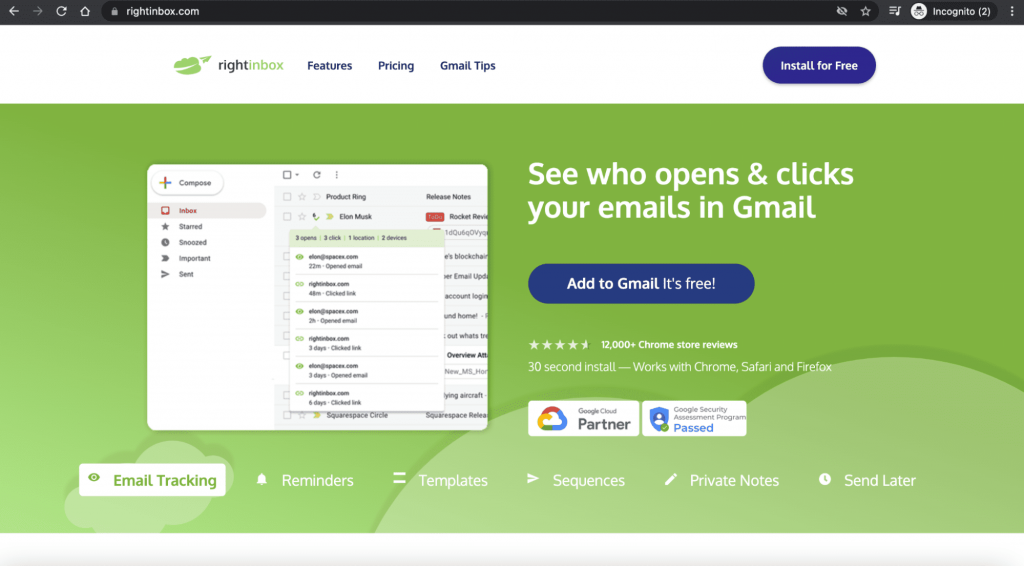 Right Inbox is a Chrome extension offering sales and marketing professionals the ability to save email templates, send recurring emails, track email performance, and more.
User base: 100K+
Ratings: 4.7/5
11. FlowCrypt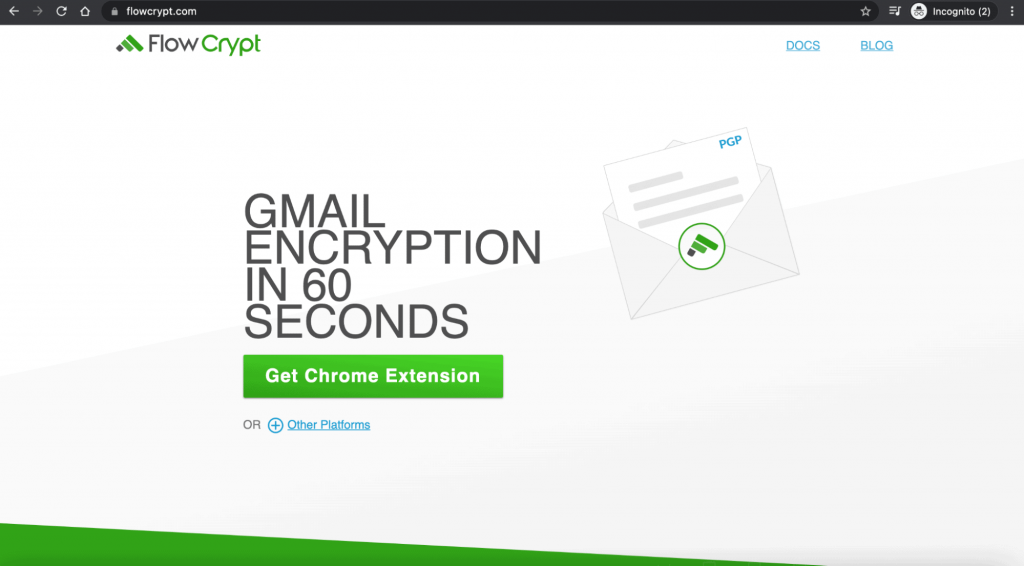 FlowCrypt offers end-to-end encryption for your sensitive emails and attachments with the PGP (Pretty Good Privacy) encryption program. This enables you to send encrypted emails and attachments using your Gmail and Google Workspace accounts.
User base: 70K+
Ratings: 4.8/5
12. Gmelius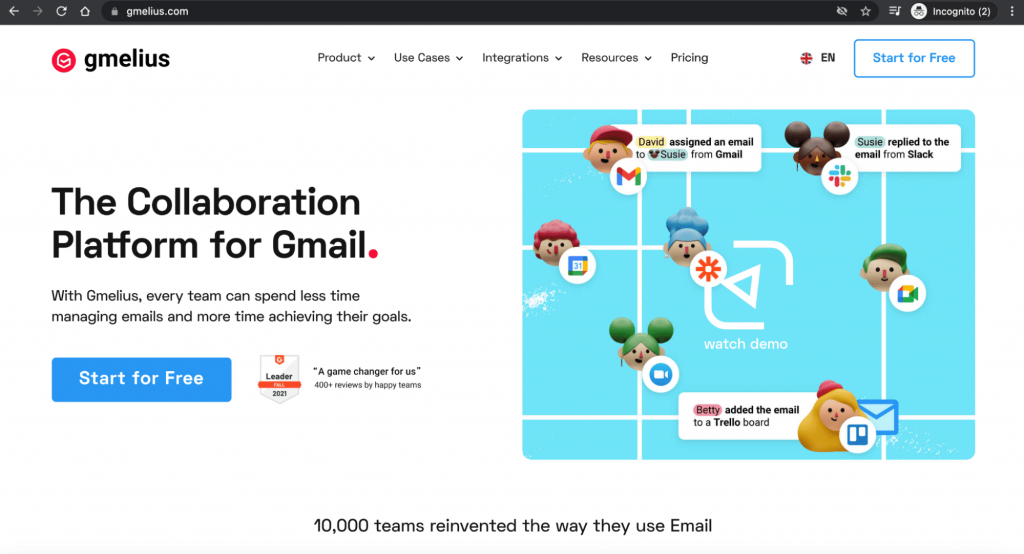 The Gmelius platform provides you 360° email collaboration with Gmail and apps like Slack, Hubspot, Trello, etc. It allows Gmail users to access a shared inbox, create Kanban boards, send recurring emails, and set up email automation workflows.
User base: 50K+
Ratings: 4.6/5
13. ActiveInbox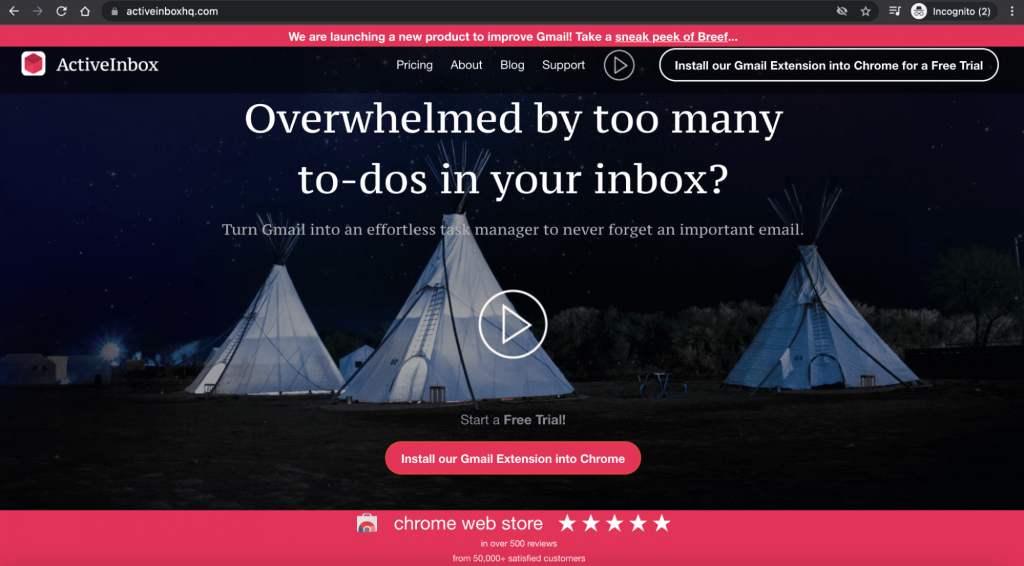 Best for managers, ActiveInbox turns your Gmail emails into tasks and helps you set follow-up reminders for effective task management.
User base: 10K+
Ratings: 4.7/5
14. Digify for Gmail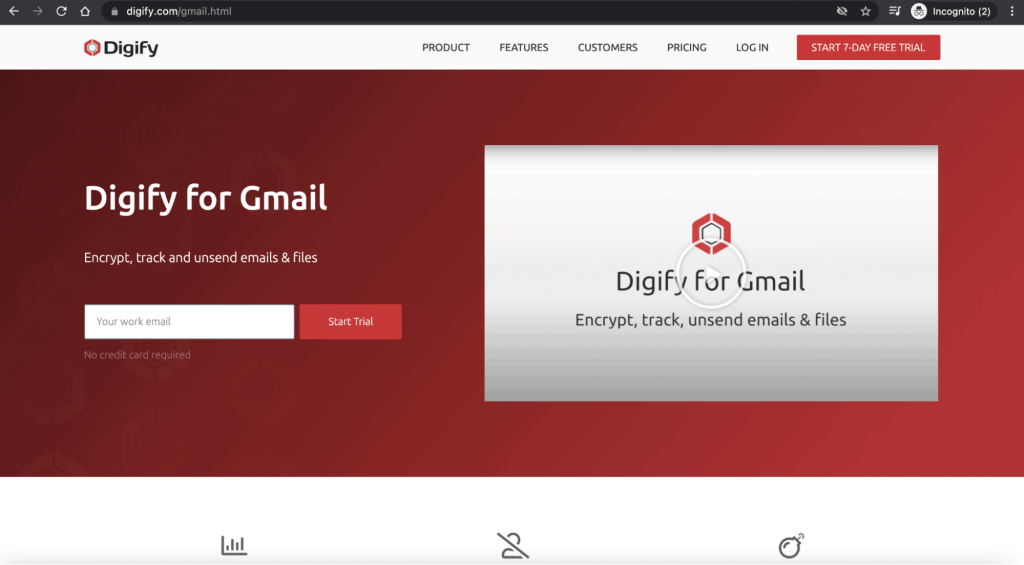 The Digify Chrome extension offers a secure emailing experience.
It automatically encrypts your Gmail messages and attachments and even allows you to revoke and set self-destruct timers for already delivered email messages.
User base: 3K+
Ratings: 4.3/5
15. Mailstrom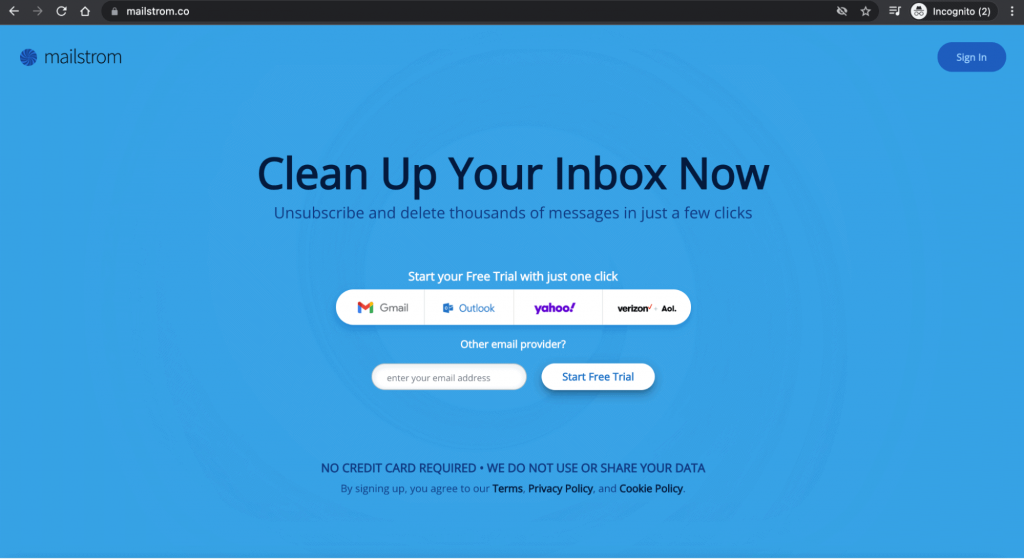 With the Mailstrom extension, you can take bulk action on your Gmail inbox — delete, archive, and move messages in bulk. It's also equipped with unsubscribe, daily/weekly email reporting, and sender/subject blocking features.
User base: 2K+
Ratings: 2.9/5
You may still have a few questions about Gmail's add-ons and extensions. I'll answer some of these frequently asked questions next.
7 FAQs Related to Gmail Add ons and Extensions
Here are the answers to seven commonly asked questions about Gmail or Google add ons and extensions:
1. How Can I Add a Gmail Add-On?
Follow these steps to add a Gmail add-on to your Google Workspace app:
Step1
Go to the Google Workspace Marketplace (formerly G Suite Marketplace) and click on the add-on you wish to install.
This opens the chosen app's page.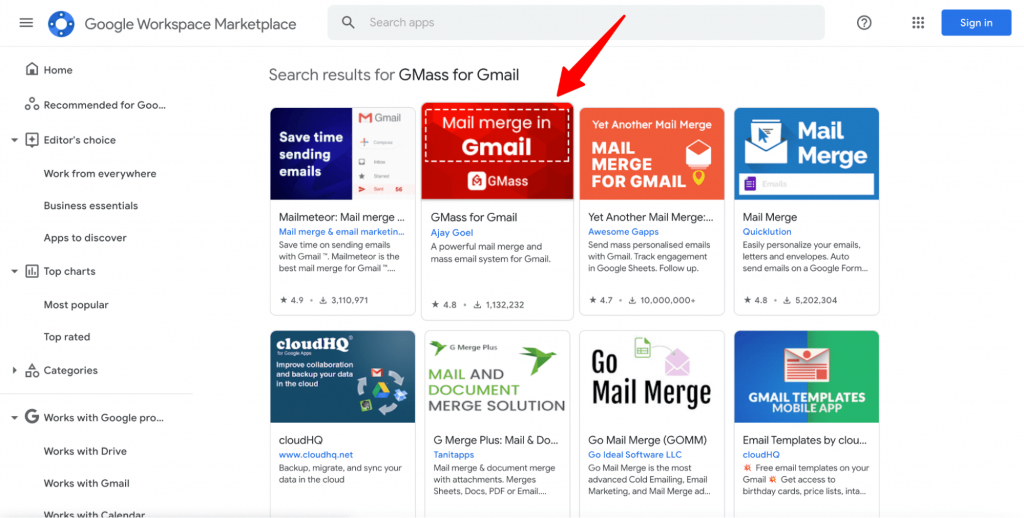 Step 2
Click Install.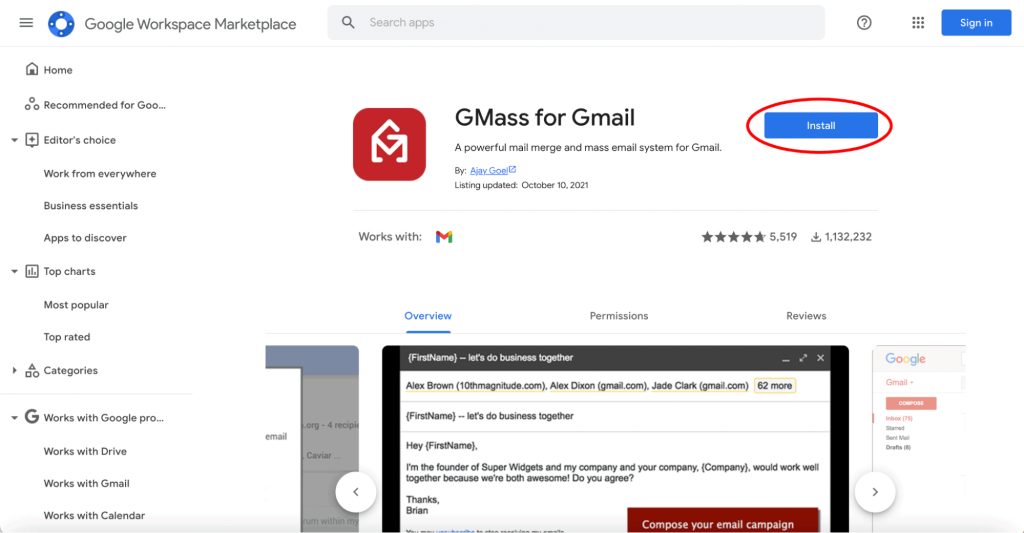 Step 3
Verify your Google Workspace credentials and give permission for the app's installation.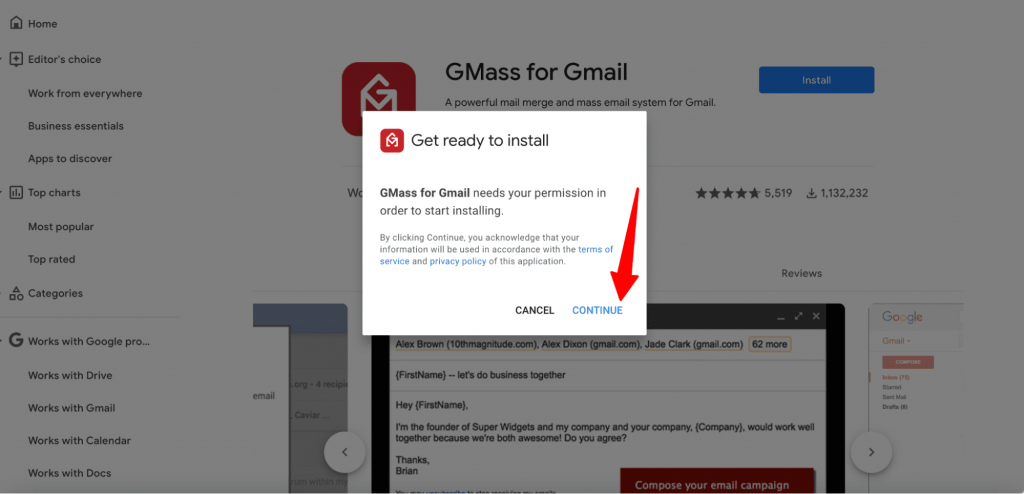 Step 4
After installation, provide permission to the add on to access your Gmail account.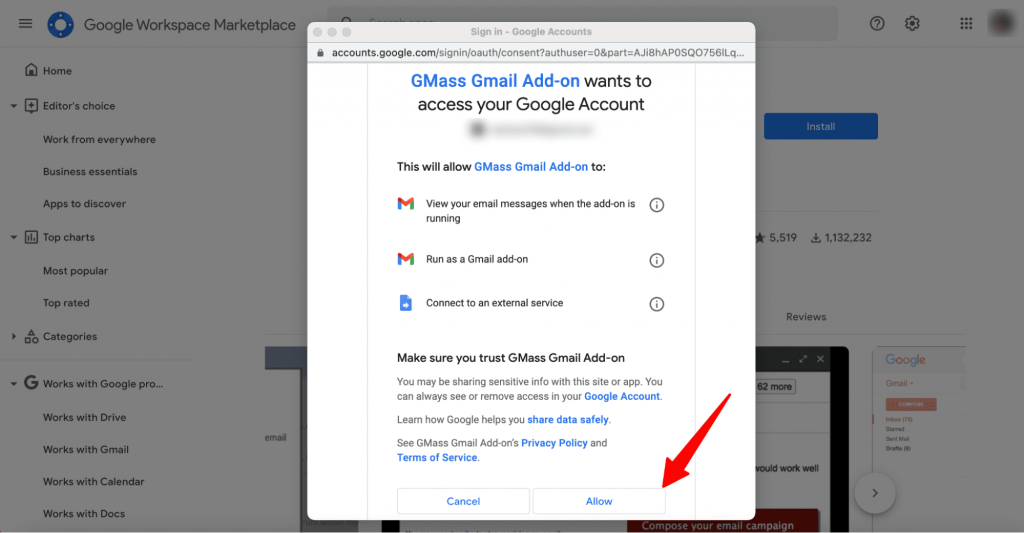 Step 5
Complete the additional set-up steps (if any) and click Done.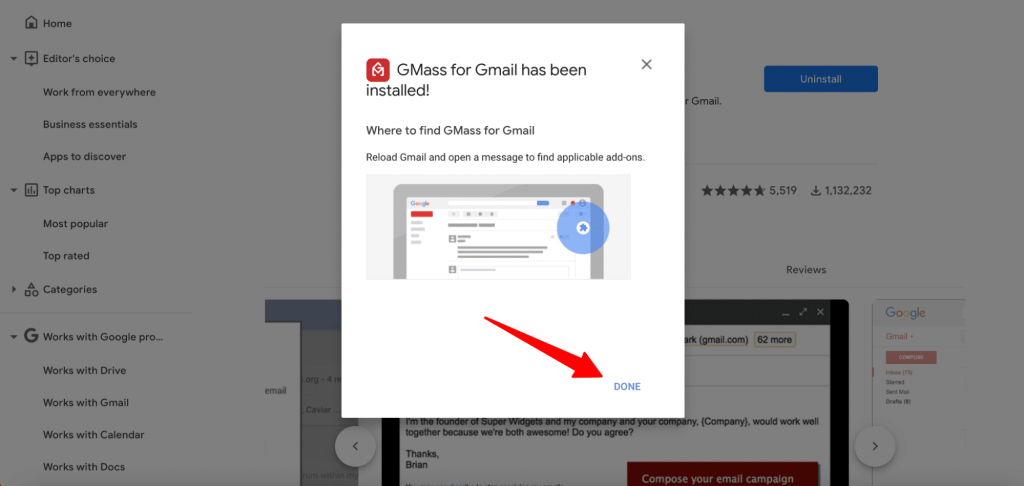 2. Where Can I Find My Gmail Add-Ons?
Once you've downloaded Gmail add ons from the Google Workspace Marketplace, you can find them on the right-hand side of your Gmail inbox.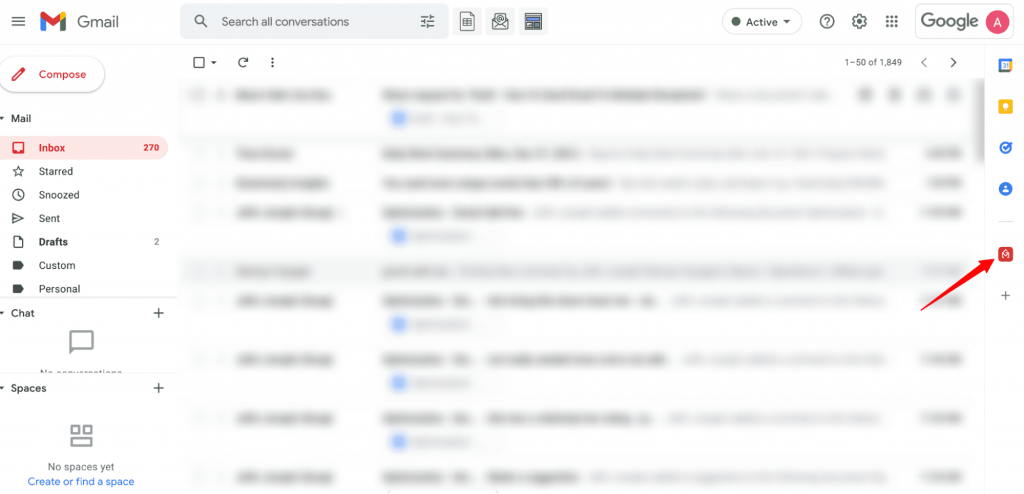 3. How Can I Remove a Gmail Add On?
You can remove a Gmail add on by following these two steps:
Step 1
Open Google Workspace Marketplace, click on the Settings icon, and click Manage Apps.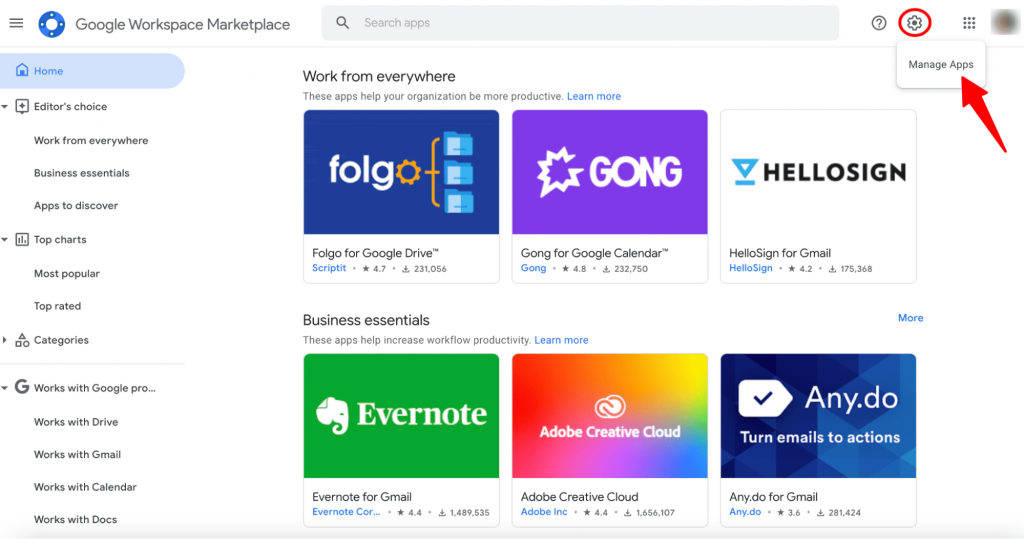 Step 2
Select the add-on you wish to remove and click Uninstall.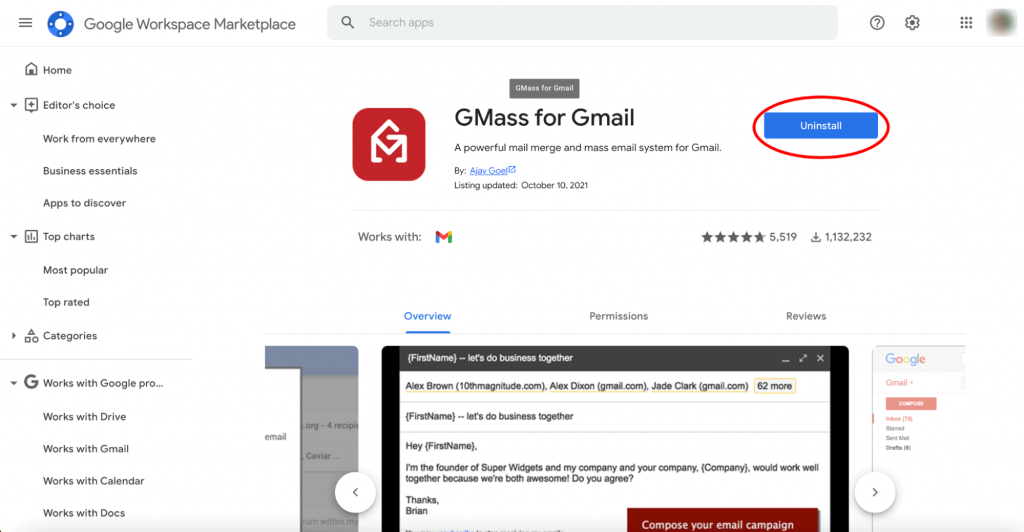 4. How Can I Add a Gmail Extension?
Here are the steps to add Gmail extensions to Chrome:
Step 1
Go to the Chrome Web Store and search for the Gmail extension you want to add.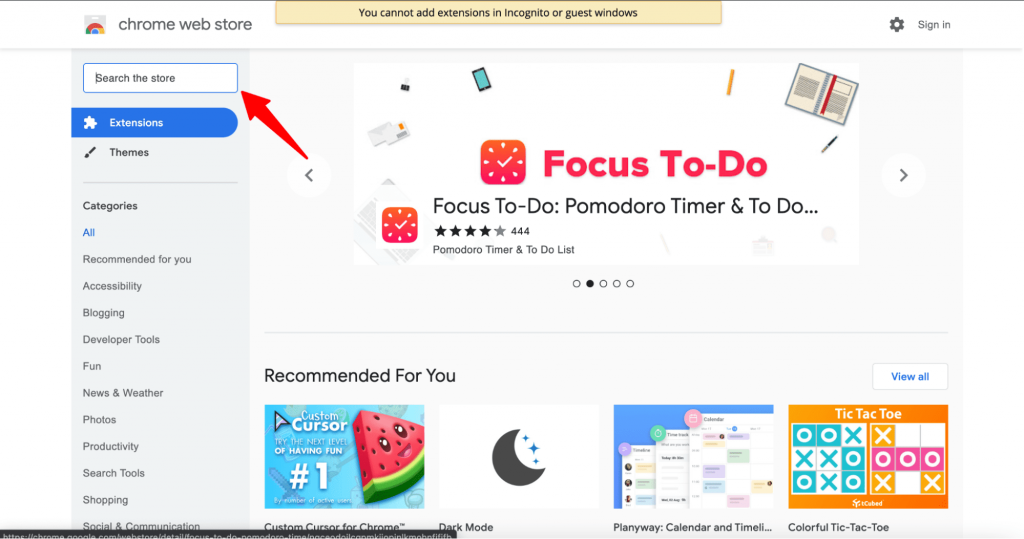 Step 2
Select the app from the search results and click Add to Chrome on the app's page.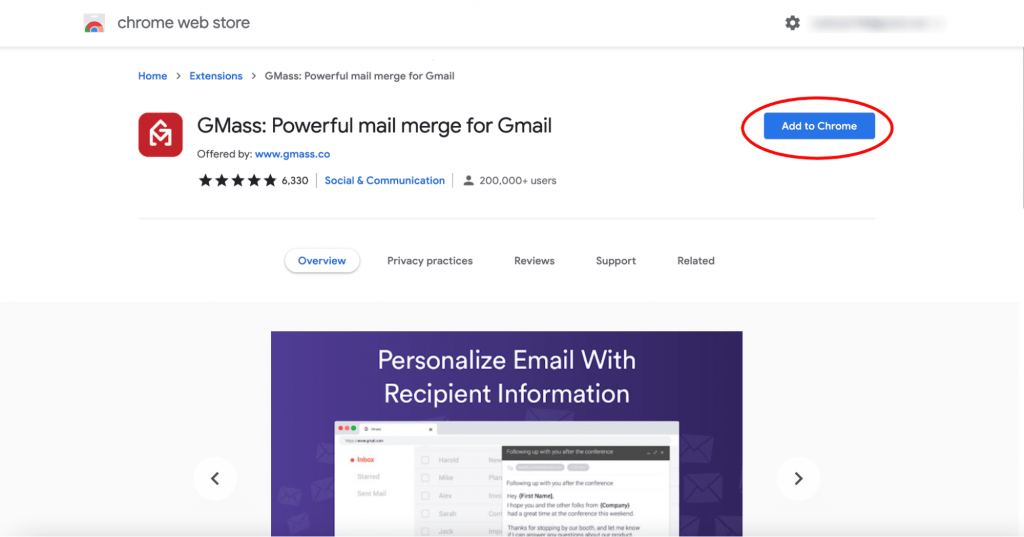 The Gmail extension will now get added to your Chrome toolbar, and you can access its settings right there.
5. Where Can I Find My Gmail Extensions?
To find your Gmail extensions, open Chrome > click on the three dots icon at the top right corner > select More tools > click Extensions.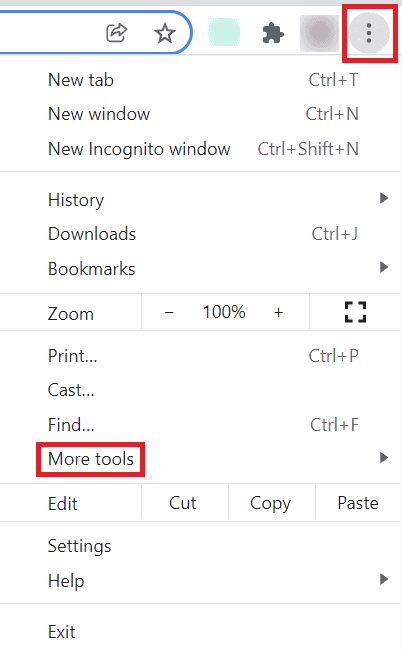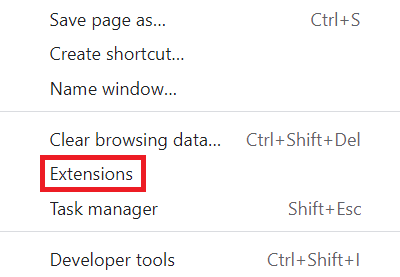 Alternatively, you can find these extensions that you've downloaded from the Google Chrome web store by clicking on the jigsaw puzzle icon at the top right corner of your Chrome window.

6. How Can I Remove a Gmail Extension?
To remove a Gmail extension, type "chrome://extensions/" as the URL bar in your Chrome browser.
Now, click Remove under the extension you want to delete.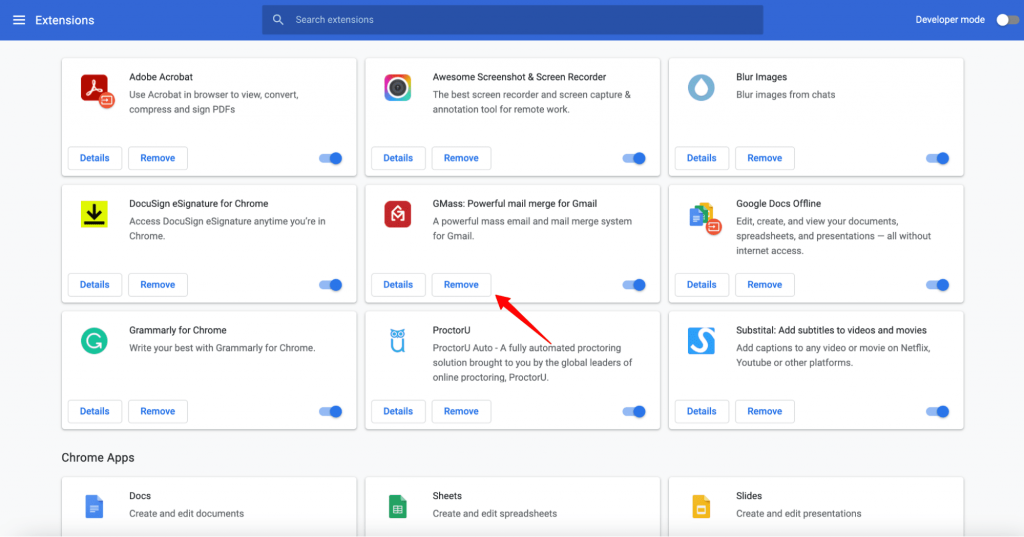 7. Are Gmail Extensions Safe?
Gmail extensions are third-party applications available on the Chrome web store, and Google does not take responsibility for their security issues.
However, Google has implemented stricter guidelines for extension developers.
For instance, access to unnecessary personal information is no longer required while installing a Gmail extension.
It's recommended to exercise discretion while installing extensions to mitigate any potential risks. It's best to only look for established extensions with ample user reviews (like GMass).
Wrapping Up
Gmail extensions and add ons are an easy way to skyrocket Gmail's functionality.
From finding and organizing important emails to directly turning them into tasks, you can perform any activity on the Gmail email client via its add ons and extensions in a lot less time.
And for email marketing, GMass' Gmail add on and Chrome extension has all that you could ask for!
With a feature-rich free plan, GMass helps you bypass Gmail's email sending limits and even auto-personalize email campaigns at scale.
Why not try GMass today and enhance your Gmail experience?
See why

99%

of users say they've had their best deliverability ever with GMass

Email marketing, cold email, and mail merge all in one tool — that works inside Gmail

TRY GMASS FOR FREE

Download Chrome extension - 30 second intall!
No credit card required
Love what you're reading? Get the latest email strategy and tips & stay in touch.