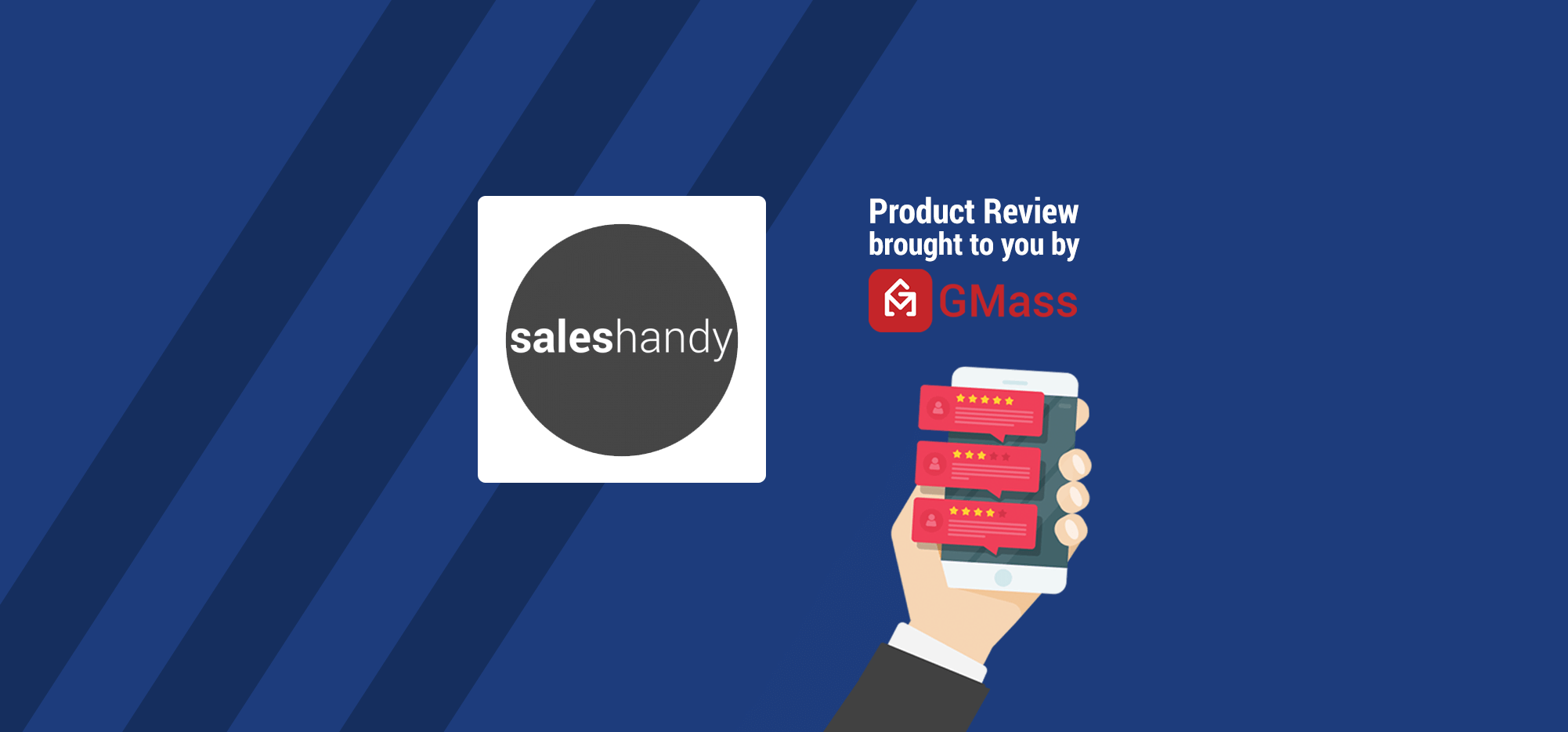 Is SalesHandy the right email tracking software for you?
This SalesHandy review will help you determine if it's the best tool for your email marketing needs. I'll cover its key features, drawbacks, and pricing to give you a better idea about this email tracking software.
This article covers:
(Click on the links to jump to a specific section)
Let's get started.
What Is SalesHandy?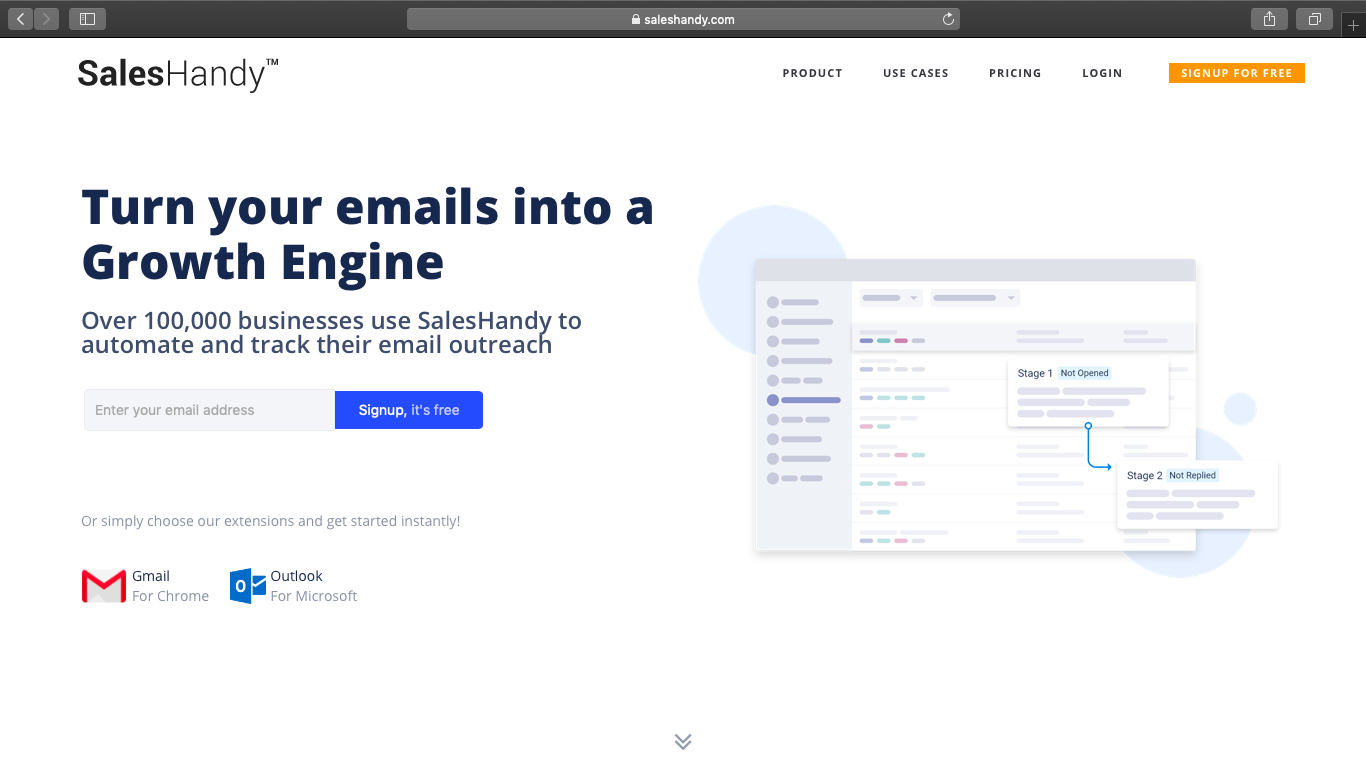 Source: www.saleshandy.com
SalesHandy is email tracking software that helps you run email campaigns in Gmail, Microsoft Outlook, Yahoo Mail, or any other SMTP server.
Most email marketers and sales reps use SalesHandy for its email scheduling and email automation features.
4 Key Features of SalesHandy
Here's a closer look at some key SalesHandy features:
1. Detailed Email Tracking
SalesHandy's email engagement analytics help you analyze prospect engagement to improve the effectiveness of your sales cycle. It also gives you desktop notifications for real-time tracking updates.
SalesHandy offers multiple free email tracking features that give you key marketing insights, such as:
Email opens: Number of recipients that opened your emails. Sales Handy marks opened emails with a double tick mark, similar to a read receipt in Mailtrack for Gmail (another email tracking app).
Click-through rate (link tracking): Number of email IDs that clicked a link in your email.
Reply rate: Number of recipients that replied to your email.
Document tracking (attachment tracking): Number of times your email attachments were downloaded or forwarded.
Tip: Like most tracking software, you can connect SalesHandy with Zapier to link your data analytics to your Salesforce and HubSpot CRM. However, this feature is only available in the premium plans of the tracking app.
2. Personalize Email Campaigns with Mail Merge
Sending personalized emails can significantly boost your email open rates, regardless of the email service provider you use!
How does this help your email outreach?
Prospects are much more likely to open an email that's tailor-made for them than any generic marketing email.
Like Yesware, another sales-enablement platform, SalesHandy lets you send personalized emails via its mail merge feature.
How do you do it?
Upload a CSV file containing your recipient data, such as their names, company names, and email IDs into the Gmail or Outlook plugin.
Use the column headings in the file as placeholders in your email draft.
SalesHandy will then automatically insert this data into the placeholders for each prospect.
3. Automated Follow-Up Emails
Follow-up emails are essential for boosting sales engagement.
But how do you follow up on hundreds of prospects at once?
Email automation tools like Sales Handy help you automate follow-up emails with mail merge campaign sequences.
You can either:
set a time duration after which the follow-up emails will be sent automatically, or
set a trigger for the automation. For example, SalesHandy could send a follow-up to a prospect whenever they open your mail.
Additionally, you can send automated follow-up emails in the same thread to help recipients see your new message in the context of previous emails. This can greatly improve your email open rates!
4. Load HTML Templates into Gmail and Outlook Mail
Using email templates for cold emailing can save your sales reps tons of time.
How?
Instead of writing each mail from scratch, SalesHandy lets you create HTML email templates to produce and send emails quickly.
However, when creating these HTML email templates, you need to use a plain text file instead of a Microsoft Word document. SalesHandy will then load the email templates directly into your Gmail and Outlook compose box.
It also lets you personalize email templates in two ways:
Edit the email in the Compose box before hitting send.
Save the template with placeholder tags for a simpler mail merge next time. This way, you can reuse the same templates for multiple emails!
Three Drawbacks of SalesHandy
Although SalesHandy is a great sales enablement tool, it's not perfect.
Here are its main disadvantages:
1. Base Plans Lack Essential Campaign Features
SalesHandy has four different pricing plans:
Free Plan: email open tracking + email scheduling + basic sales enablement features.
Regular: $9/month per user – all "Free" features + single-stage mail merge + document management + send 200 emails/day.
Plus: $20/month per user – all "Regular" features + multi-stage mail merge + auto follow-ups + Outlook integration + send 1,600 emails per day.
Enterprise: $50/month per user – all "Plus" features + dedicated account manager + send 5,000 emails/day.
The base plans lack advanced mail merge and automated follow-up emails, and they have very low sending limits. If you want to send a high-volume campaign, you'll have to opt for the expensive Enterprise plan. This can be unaffordable for most freelancers and small businesses.
Additionally, SalesHandy pricing can quickly add up for customer support or sales teams with many team members. As the pricing is user-based, you could end up paying over $500 a month for an email tracking app!
2. Limited Campaign Functionality
For a SaaS sales enablement solution, Sales Handy has extremely low email sending limits for each paid plan — even the Enterprise plan only lets you send 5,000 emails/day!
This limits your cold emailing as you can't email your entire mailing list at once.
Additionally, SalesHandy does not integrate with any bulk mail services such as SendGrid to bypass sending limits set by Gmail or Microsoft.
What are these limits?
A Gmail account has a sending limit of 500 emails/day, while a G Suite email account can send up to 2,000 emails/day. Even if you opt for SalesHandy's Enterprise plan, you won't be able to send more than 2,000 emails a day!
Tip: If you use Microsoft Office Outlook email or another mail provider, make sure to check the sending limits of your email client. Whatever the limit is, that also becomes the default sending limit for the SalesHandy sales engagement platform!
3. Limited Mail Merge Capabilities
SalesHandy does not have native support for Google Sheets.
If your contact lists are saved in Google Sheets, you'll have to:
Convert each list to a CSV file before you upload it to SalesHandy.
Use a third-party app like Zapier to integrate with Google Sheets.
Both methods are tedious and take up valuable time for sales professionals!
Even if you use CSV files, SalesHandy has a limit of 2,000 contacts per file. For a large email list, you'll have to split it into multiple marketing campaigns every time! Not only does this make managing campaigns harder, it further limits the email productivity of your team.
The Best SalesHandy Alternative: GMass
While SalesHandy can be a useful email tracking app, it has several disadvantages.
Luckily, GMass is an email outreach platform that can take care of all these issues!
What is GMass?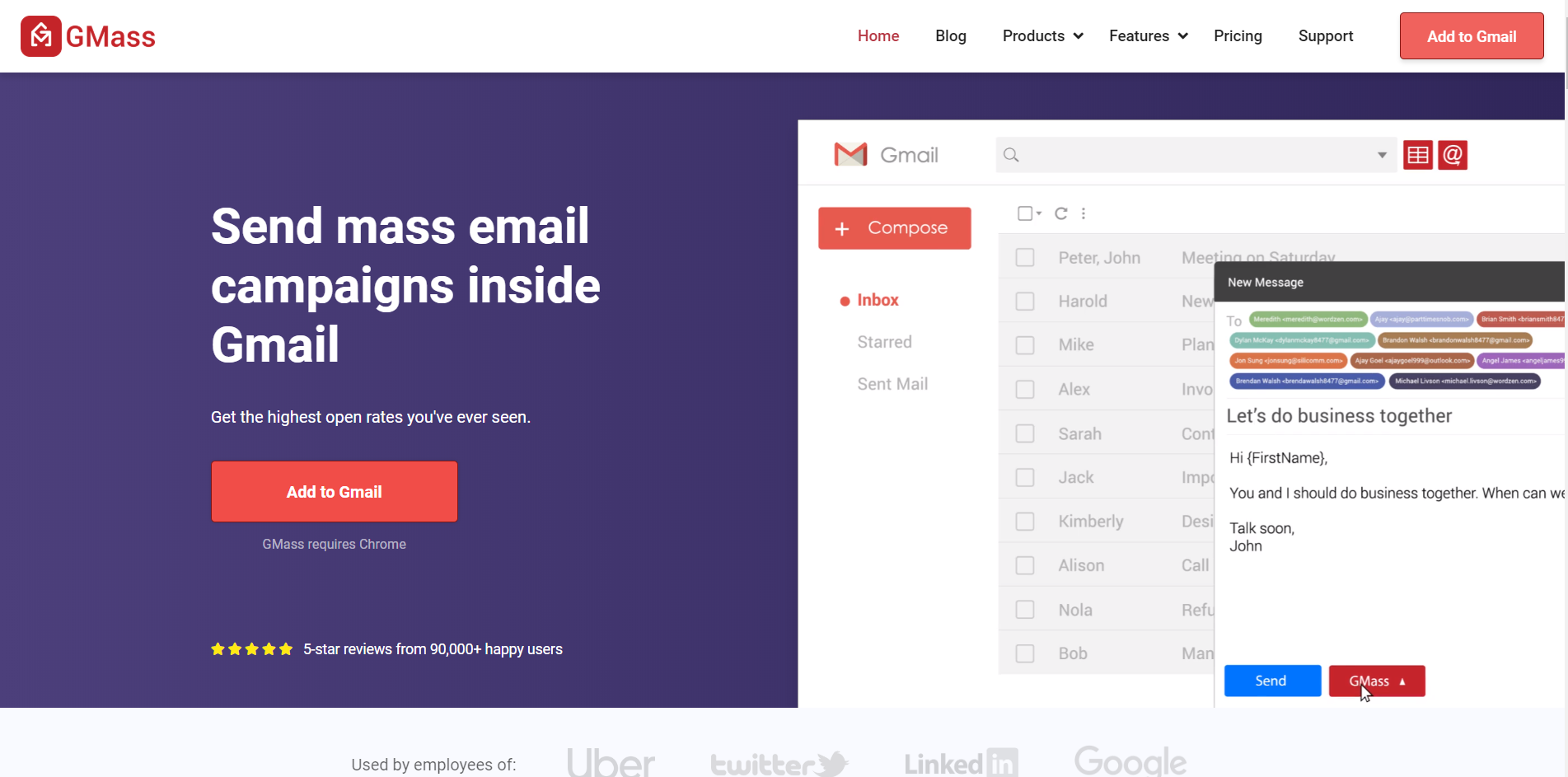 GMass is a powerful email outreach platform that lets you manage your email campaigns right inside your Gmail inbox. Its powerful mail merge capabilities have made it a popular email automation software that's used by employees from Uber, Google, LinkedIn, and Twitter.
However, GMass isn't just for email marketing or sales teams!
It can also be used by individuals, institutions, and customer support teams to send emails to their mailing lists.
GMass lets you:
Automate campaigns and follow-ups in Gmail and G Suite.
Create personalized email sequences for tons of prospects.
Track emails and marketing campaigns with in-depth campaign reports.
Schedule emails and campaigns for prospects in advance.
And the best part?
You can get started with GMass instantly — just download the Chrome add-on and enter your email ID to sign-up!
Why GMass Is Better Than SalesHandy
Let's take a closer look at what makes GMass the best SalesHandy alternative:
GMass offers more user-friendly pricing plans than almost every other tracking software, including SalesHandy.
The software has three pricing plans:
Free Plan: supports free email tracking for up to 50 emails/day + all other features.
Individual:

Minimal: $8.95/month – unlimited email tracking + templates + all other features except auto follow-ups.
Standard: $12.95/month – includes all "Minimal" features + removes the GMass footer for sent emails.
Premium: $19.95/month – includes all "Standard " features + auto follow-ups.

Team:

Premium: starts at $89/month for 5 users and includes all features.
Whether you're a large enterprise or a small business team, GMass' budget-friendly plans provide the most value for money for anyone. Additionally, most cost-effective alternatives such as Mailtrack don't pack as many new and unique features as GMass!
Unlike SalesHandy, GMass offers campaign and mail merge features in all plans, including the free version. You can now create powerful email marketing campaigns irrespective of budget or company size!
Additionally, GMass doesn't place a limit on campaign recipients.
You can send unlimited email campaigns every day!
How?
You can integrate GMass with third-party services like SendGrid to bypass Gmail sending limits. The GMass team sends mass emails to 400,000+ recipients with this integration!
Thanks to GMass' native integration with Google Sheets, creating personalized email campaigns is a piece of cake. It lets you connect your email lists from Google Sheets directly — instead of having to convert them to a CSV file.
The integration also helps you add placeholder tags to mass emails with just a single click.
And that's not all!
The tool lets you create mass personalized emails with advanced personalization features such as:
Auto First-Name Detection – GMass auto-detects a person's first name from their email ID and adds it every time you send emails to them.
Personalized Blocks of Text – you can customize entire paragraphs in your personalized email messages on a person-by-person basis.
Customized Links and Images – you can include custom links and photos for each email recipient.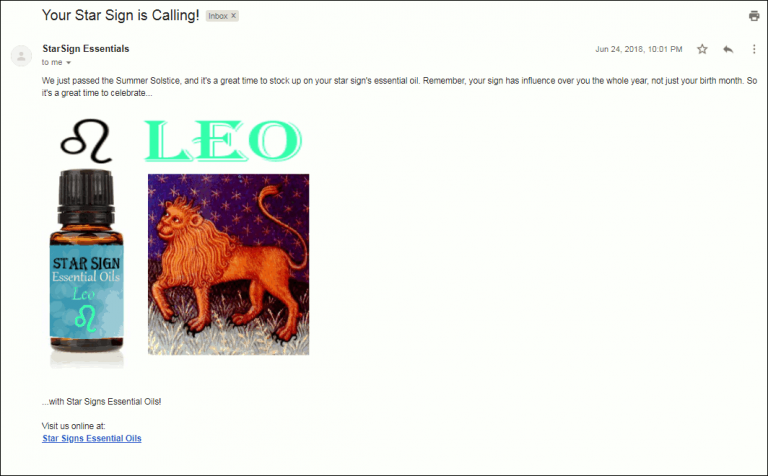 Other Useful GMass Features
You didn't think those were all of GMass' features, did you?
GMass has tons of other features for powerful email tracking and engagement.
Here's a quick look at them:
GMass auto-generates a Campaign Report after each campaign. It breaks down real-time email stats to help your sales reps track emails and accurately gauge sales engagement.
It measures metrics like:
Total Recipients: Number of email addresses that received your campaign.
Unique Opens: Number of unique email IDs that opened an email.
Note: GMass only tracks unique email opens to show you accurate stats. If the same recipient opens an email twice, it won't be shown as duplicate email opens that inflate your results.
Didn't Open: Number of email IDs that didn't open your mail.
Unique Clicks: Number of unique recipients that clicked on a link in your email.
Replies: Number of email addresses that replied to your email messages.
Unsubscribes: Number of people that unsubscribed from your emails.
Bounces: Number of emails that were undelivered due to invalid email IDs.
Rejections because your Gmail account is over-limit: Number of emails that weren't delivered as you had reached the sending limit of your email account.
Blocks: Number of emails that weren't delivered as the recipient marked your Gmail account as spam.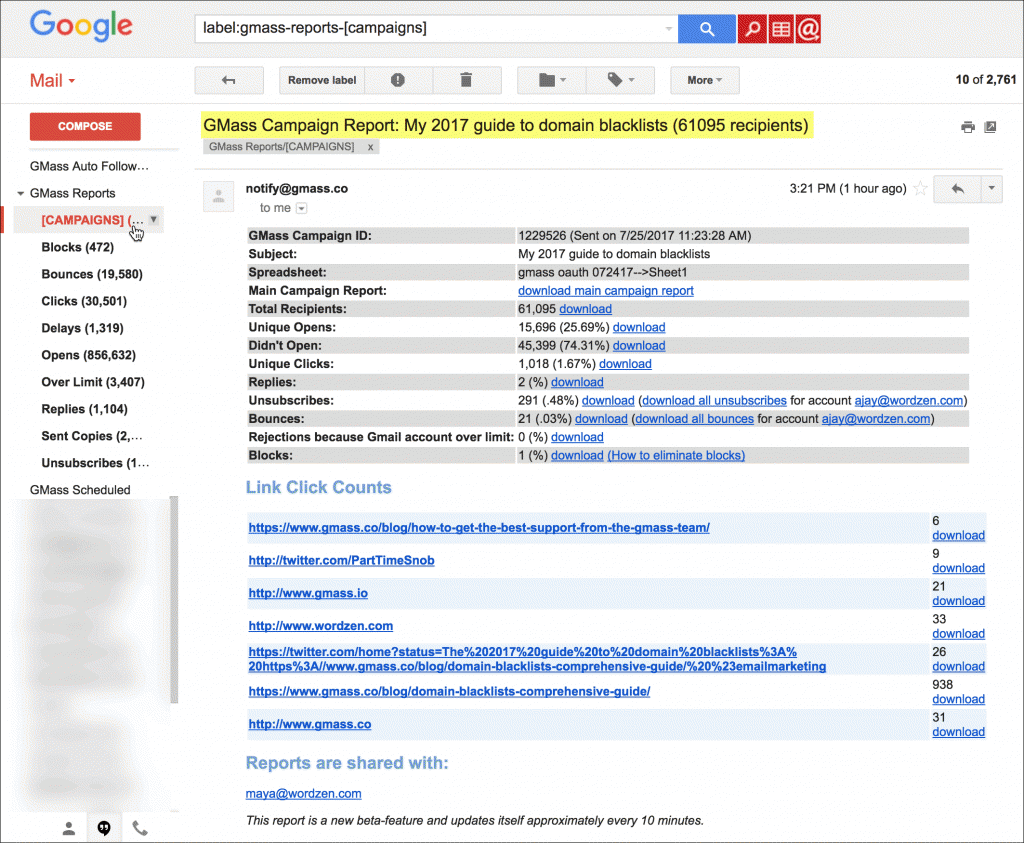 As you get detailed behavioral insights on your prospects, you can use these analytics to improve your cold emailing strategies!
What's more…
Unlike other tracking software such as Yesware and Mailshake, you can access your engagement analytics right inside your Gmail inbox.
And thanks to the GMass Gmail add-on, you can even track emails on your Android device!
Follow-up emails are essential to improving your lead generation strategies.
But how do you follow-up on each mail you send?
You can't do that manually, right?
Luckily, GMass lets you automate this process for maximum ease of use.
You can even customize each follow-up email with features like:
The trigger to send follow-up emails.
For example, if someone opens your email, you can send them an email reminder to leave a user review about your product.
The number of follow-up emails that were sent to each prospect.
The time gap between each follow-up email.
The follow-up email messages.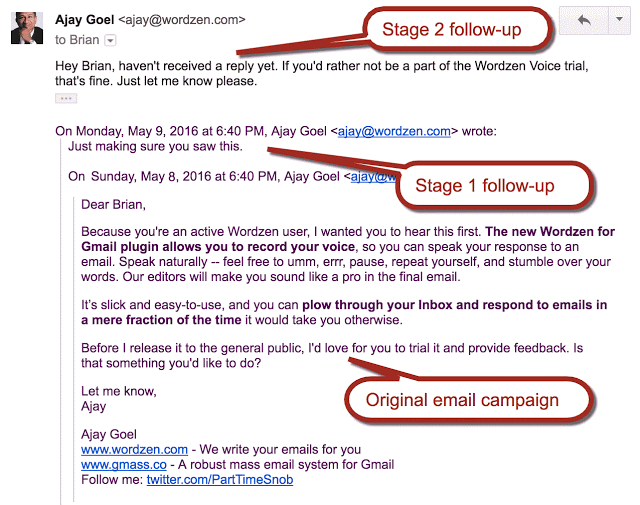 3. Integrated Inside Gmail
GMass' entire interface rests within your Gmail inbox.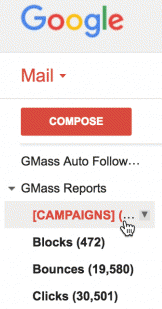 You don't have to learn how to use an entirely new interface, so you can get started immediately!
But that's not all.
You can perform any GMass task, from unlimited email automation to free email tracking, right inside Gmail. You'll never have to leave your Gmail inbox or switch between interfaces.
Scheduling takes your email outreach to the next level.
Think about it.
If your email reaches your recipients' inbox when they're most likely to check their emails, you'll have better open rates!
But how do you make sure your mass emails are sent at the right time?
By scheduling them!
GMass supports flexible scheduling for all marketing campaigns and follow-up emails.
Create your draft, set the sending time, and GMass will take care of the rest! This way, you don't have to be online to send an email to a different time zone.
What if there's a change in schedule?
You can always reschedule your emails via your Gmail Drafts folder.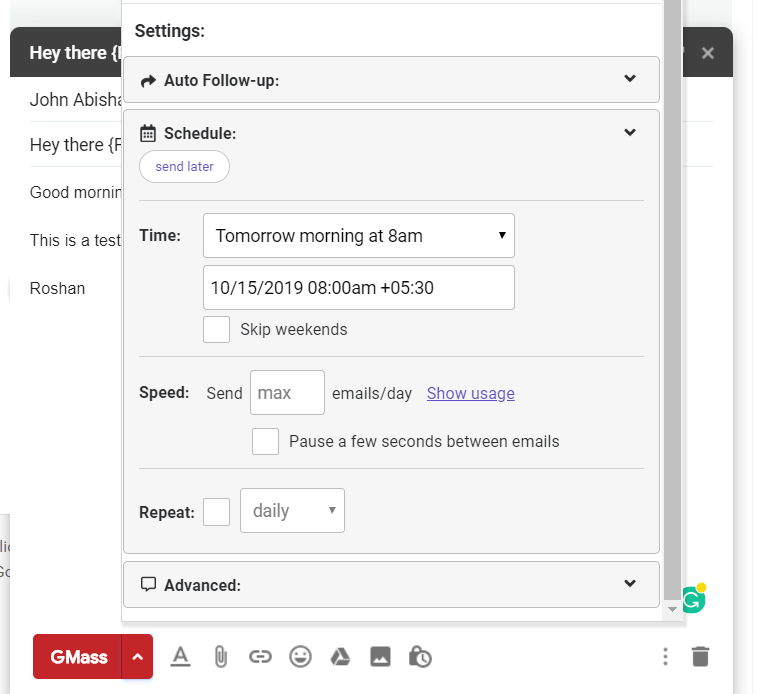 Conclusion
While SalesHandy is a useful sales tool, it has several drawbacks. Their essential email outreach features like campaigns and mail merge are expensive and have limited functionality.
Why settle for that when there's a far better alternative like GMass?
GMass has tons of powerful features for all your email marketing needs!
So, why not download the GMass Google Chrome extension and experience it today?
Ajay is the founder of GMass and has been developing email sending software for 20 years.