We've just launched a new responsive campaign report. The new report is beautiful, more easily accessible, and works on desktop and mobile. Here's what it looks like.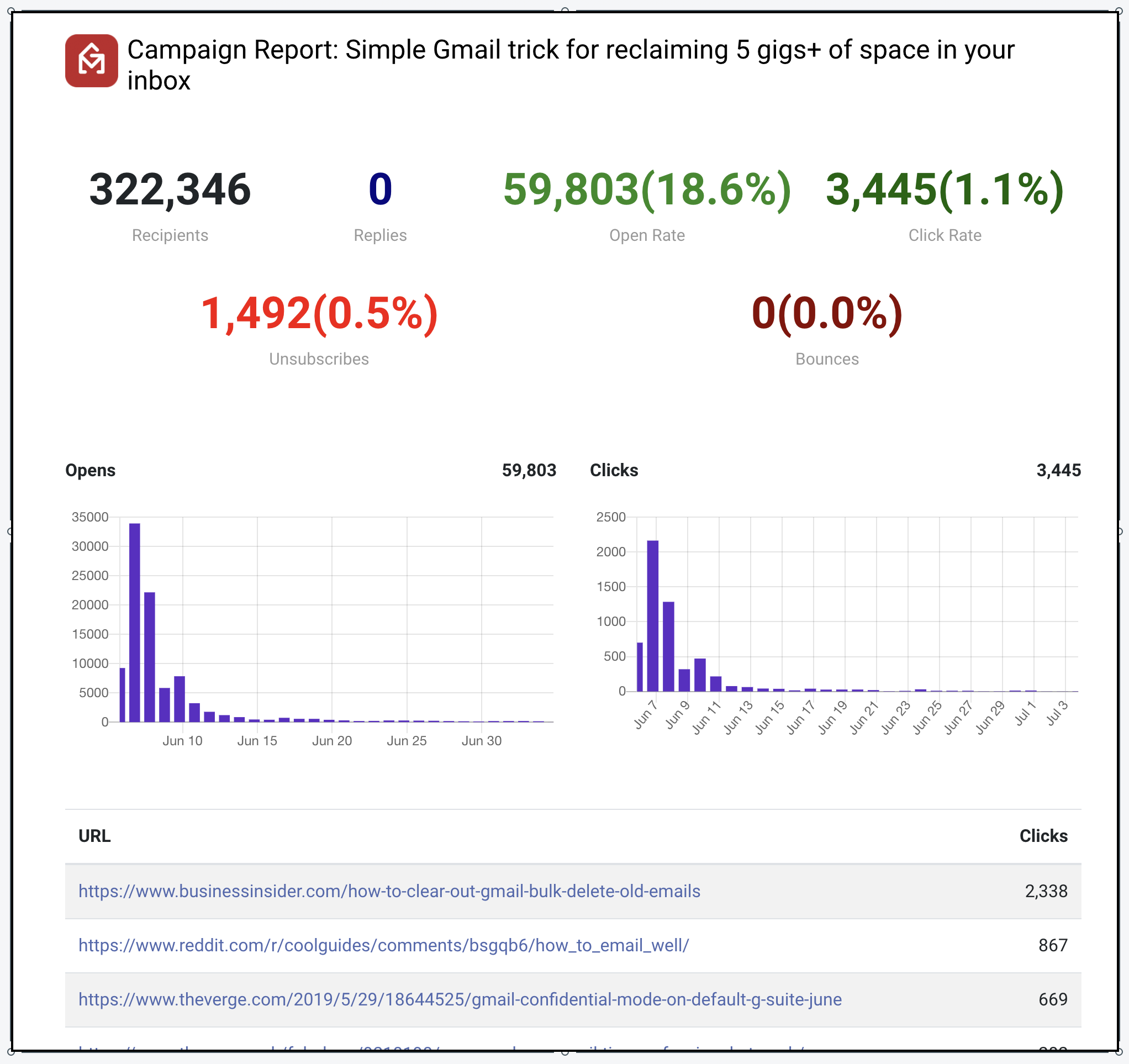 You can access this new report from either a "send confirmation" email you get after a batch of emails is sent or from the classic campaign report that is found under the GMass Reports –> [CAMPAIGNS] Label. Both contain a link to the campaign's real-time responsive report.
Why the new report?
In the past, we've always kept the user experience of GMass inside Gmail, and as such, campaign reports were placed inside a Gmail Label, so they could be viewed easily on desktop or from the Gmail app on iOS and Android. This technique, while creative, limits the interactive capabilities of the report. Our new responsive campaign report is a launch pad for a lot of cool things to come, like the ability to search for a single recipient inside the campaign report and get detailed data, like the full list of open events, for that recipient.
Do the old reports still work?
Yes, you can still find campaign reports under the GMass Reports –> [CAMPAIGNS] Label.
Does the old report contain the same information as the new report?
Mostly. The old report was also updated today to contain a table of your top domains. The new responsive report doesn't have this yet. Additionally, the old report has download links to download CSV files of raw campaign data. The new responsive report doesn't include these download links yet.
On the other hand, the new report contains a time distribution chart of opens and clicks, so you can see when your campaign generated the most activity and if the campaign is still being engaged with.
Over time, the new report will become the primary source for campaign statistics, and we'll likely phase out the old report.
Ajay is the founder of GMass and has been developing email sending software for 20 years.